Granada's Five Must-See Sites
Looking to add the thrills of the Arabian Nights to your holiday in Spain? Look no further than scenic Granada, the legendary Andalusian city that is home to the Alhambra and the cradle of flamenco dancing.
Paradores' luxury and historic hotels invites you to discover this amazing city -and its top five sites- from spectacular Parador Granada, a romantic former convent located within the Alhambra complex itself!
Enjoy the Parador right by the Alhambra
Stepping into the Arabian Nights
Start off at Granada's most iconic monument, the Alhambra, the legendary palace-fortress built by the Moors during the height of Islamic Spain. Although the fortress dates back to 889, its current form was erected in 1333 by the Nasrid Dynasty, prior to the conquest of the city by the Catholic Monarchs in 1492. This spectacular UNESCO World Heritage Site not only boasts some of Western Europe's finest examples of Muslim art, but also exceptional views of the city and the Sierra Nevada mountain range. It also has lush gardens full of orange trees and rose bushes.
Later, head across the gardens to visit the Generalife, the 14th century summer palace of the Nasrid Emirs. Step into an Arabian Night's dream as you stroll through its open-air courtyard and hear the delicate trickle of the palace fountains echoing through the complex.
In the evening, head to the Albaicín neighbourhood, far above the city, to take in the sunset from the Mirador de San Nicolás. Located directly outside the 16th century Church of San Nicolás, this esplanade offers great views of the Alhambra palace complex as the sun goes down, ensuring truly spectacular snapshots.
Cultural diversions
After your excursions through the Alhambra, connect with Granada's most famous dance, flamenco, with a visit to the Carmen de las Cuevas School. For over thirty years this institution has offered the very best flamenco courses in the city. Drop in for a beginners dance class or try your hand at flamenco guitar. Lessons in the art of flamenco dancing, as well as in general flamenco appreciation, are offered for students of all levels.
Later, discover the local painter José María Rodríguez Acosta (1878-1941) with a visit to the Rodríguez Acosta Foundation. Located in a grand complex that encompasses gardens, terraces, a massive 1930's building, underground passageways and Roman temples, you'll inevitably emerge fascinated with this enigmatic figure.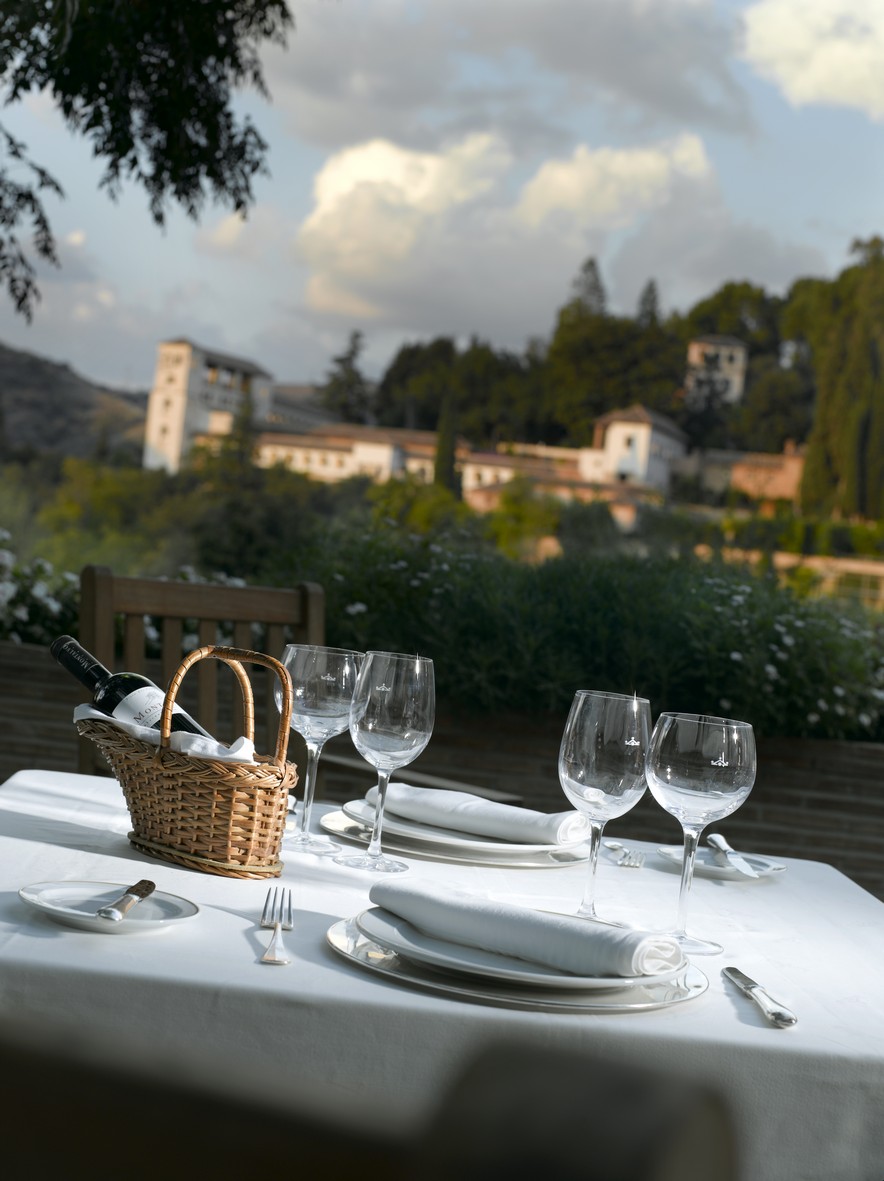 Enjoy the view from the Parador's terrace
Ready to discover these amazing sites and the best of the city? Contact Parador Granada today!