Medieval getaway with Paradores in Santo Domingo de la Calzada
Are you looking for something different to do this December holiday weekend? Would you like to discover how people lived in the Middle Ages? Look no further, we've got the perfect plan!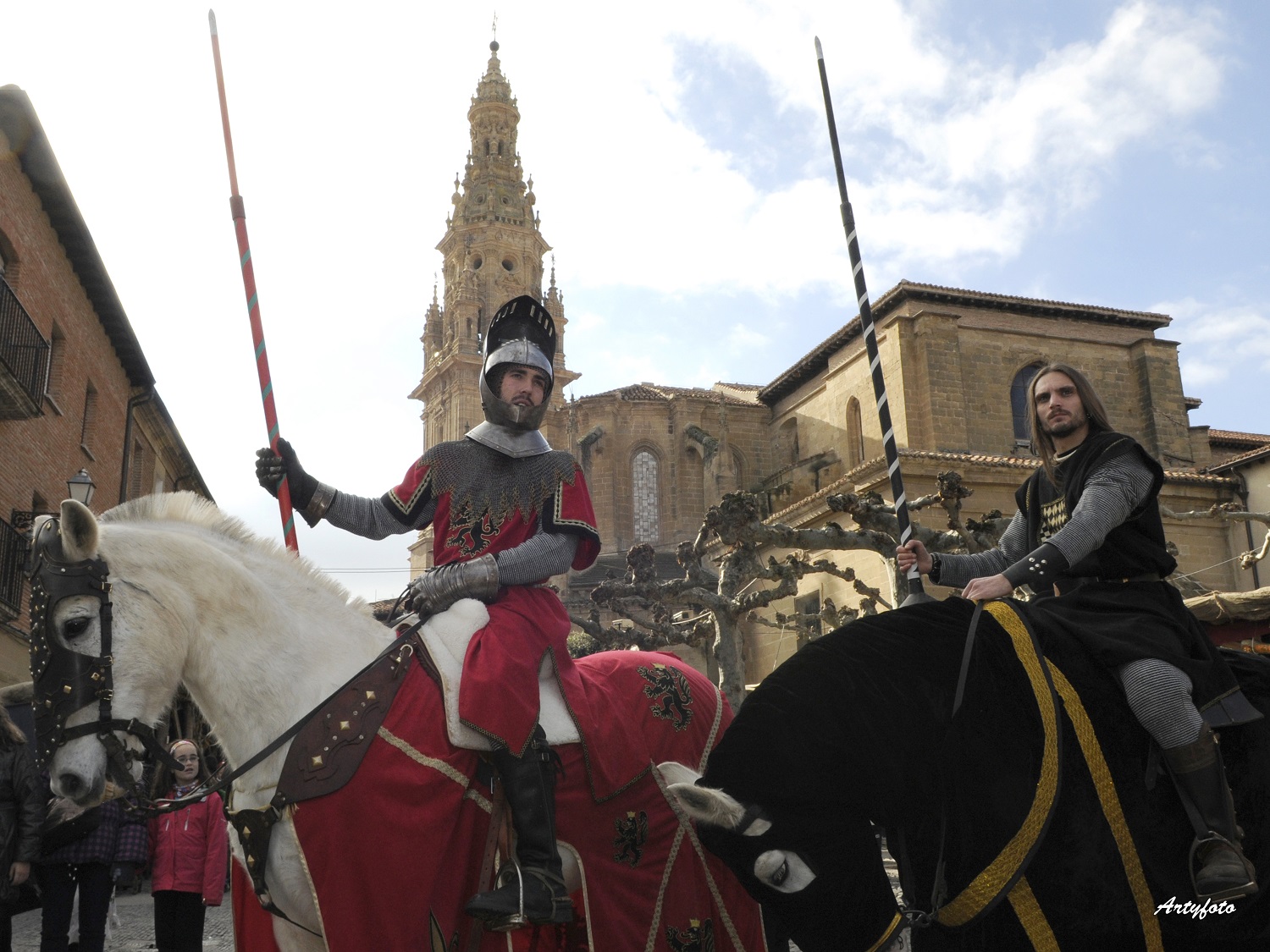 Did you know that each year, Santo Domingo de la Calzada is home to one of the oldest and most iconic medieval markets? In 2013, it was attended by more than 100,000 people and the event has been declared a Regional Tourist Attraction. We encourage you to come and take part in the 21st edition of La Concepción Festival, celebrating the feast of the Immaculate Conception. For four days, December 6-8, you can feel as if you are truly in the Middle Ages.
What will you find here? A little of everything! There will be artisanal handicrafts, gastronomy, music, street theater, folk dancing and lots of performances. However, without a doubt, the best thing will be the atmosphere that pervades the town. It will be like traveling back in time! The streets will be filled with banners and flags, you can look on as artisans do their work, watch battles between knights and human chess matches and even witness an authentic medieval wedding.
Residents and professional artists throw themselves into the event. They spend months working to create the characterizations and details that breathe life into witches, jesters, magicians, troubadours, minstrels, musicians, jugglers and, of course, the famous chestnut seller! All of this combines to create a very special atmosphere, making the festival a unique experience.

La Rioja is famed for its wine and gastronomy, so you won't want to miss the Organic Fair, where you will find a wide range of eco-friendly foods and beverages: wine, honey, oil, vegetables, fruit, creams and more. For other regional products, visit El Camino Market on Jacobea Square. A 1,600 square meter marquee holds more than 80 stalls with select shops, artisans, confectioners and, as this is La Rioja, wine merchants!
And if you'd like a bite to eat, you want want to miss this opportunity to sample La Rioja's most traditional dishes at La Rioja Cuisine Festival.

The Way of St. James Interpretive Centre is also well worth a visit if you'd like to learn more about the history of the Way of St. James, its traditions and its many secrets.
So why not plan a getaway to Santo Domingo de la Calzada this December holiday weekend? Take advantage of the special offers Paradores has for you.