Fairy-tale forests to relax and get away from your everyday life
If you like to enjoy your holidays outside the high season, looking for a greater relax, milder temperatures and more attractive prices compared to the summer season, seize the moment and make a travel plan to enjoy the colours of September.
Take note, let yourself be inspired and enjoy the pleasure of travelling calmly beyond the summer months.
There is a wide variety of forests for autumn lovers throughout the Spanish Peninsula, very close to our charming hotels, where you can breathe fresh air, recharge your batteries and come back as good as new before winter comes. Today we take you on a trip through the Soto de Sajambre, the Castañar of El Tiemblo and the Hayedo de Montejo.
Soto de Sajambre, León
Soto de Sajambre, in the province of León, has one of the largest samples of forest mass. This place is part of the Picos de Europa mountain range, located north of the region of Castilla y León, and is a destination worth discovering.
Hikers, birdwatchers and nature lovers will find an autumn plan to enjoy as never before. You could come, for example, from the Parador de Cangas de Onís (just a 50-minute drive away), on the banks of the Sella River; a hotel that once was a monastery.
I want to make a reservation at the Parador de Cangas de Onís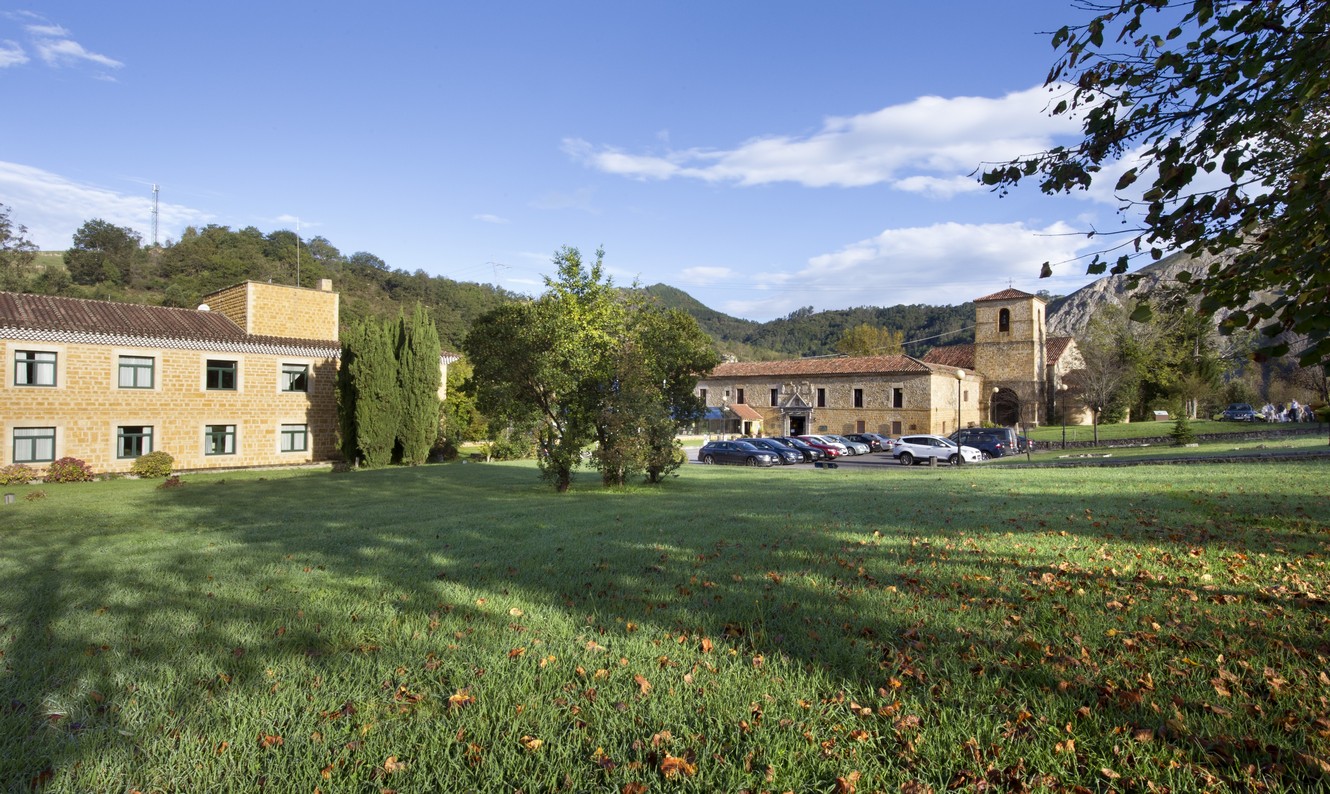 Castañar de El Tiemblo, Ávila
Walking through this place will take your breath away because of its intense beauty. The Castañar de El Tiemblo, in the province of Ávila, is a huge chestnut forest that in the weeks before autumn shows a beauty so fascinating that just to admire the landscape is already worth the trip. If you are a bird lover, here you will find numerous specimens of black vultures.
Photo: Castilla y León Tourism
While you're enjoying the scenery and nature, consider the Parador de Ávila as a possible hotel where you could stay in order to make this experience unique. Located within the city walls, the Parador has beautiful gardens from which you can touch the very wall that makes this Castilian-Leonese city famous.
I want to go to the Parador de Ávila
Hayedo de Montejo
The Hayedo de Montejo is a huge beech forest located north of the province of Madrid. This grove is a place of National Interest in which, besides its namesake (beeches), you will find oaks, hazels, birches, hollies and cherry trees, among other varieties. Some of the beech specimens are so ancient and magnificent that they even have their own name: Primera, Trono and Ancla.
The landscape, especially after the summer, is incredibly colourful, the ground is covered in a carpet of leaves and you feel like you are in the set of a movie.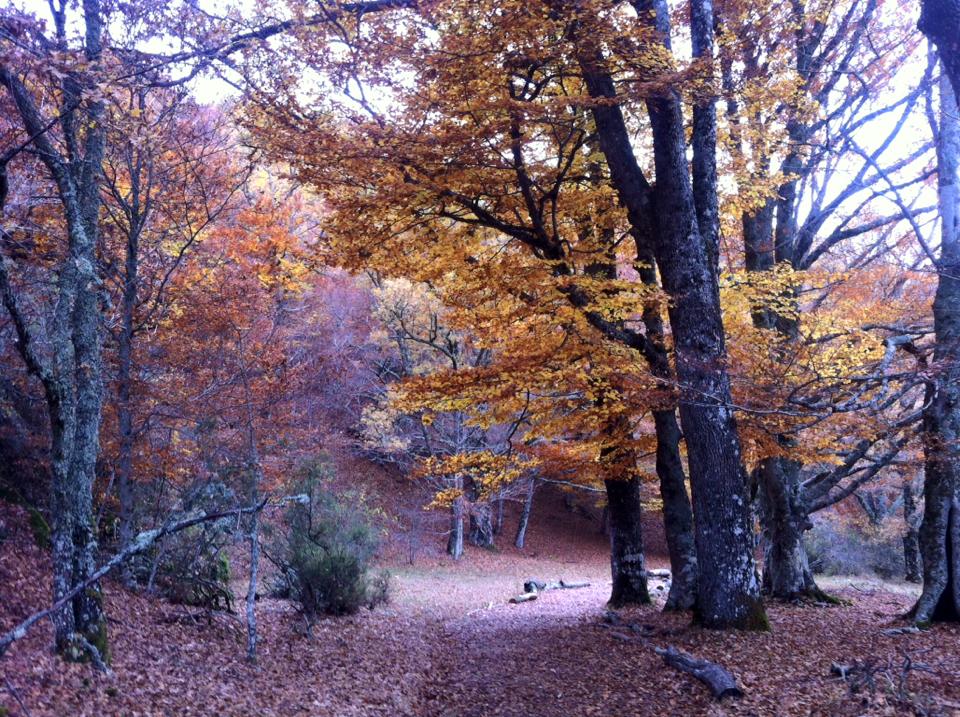 To access this Biosphere Reserve you have to get your ticket here, the Hayedo visit tours are available for free every day of the year except Mondays.