Digital Detox at the Parador de Cervera de Pisuerga
We are addicted to smartphones, constantly looking at a screen. It's time to switch off for a while! Forget about social networks, set your WhatsApp groups to silent and get away from your computer for some days, it's time for a "digital detox".
At Paradores we have charming hotels surrounded by nature. Impressive landscapes that deserve your attention. At Cervera de Pisuerga, far away from home and technology, you will find a place to listen to... silence! Forget about constant beeps and buzzes, Northern Palencia is awaiting.
A shelter in the mountains
The Parador de Cervera de Pisuerga is the perfect place to unwind from daily anxiety caused by constant messages. Life flows more slowly here. You will feel your heartbeat decrease in this Fuentes Carrionas Nature Reserve, home to brown bear. With views to the Picos de Europa, this hotel with wooden furniture will make you feel you have found a shelter to get away from daily hustle and bustle.
I want to go to the Parador de Cervera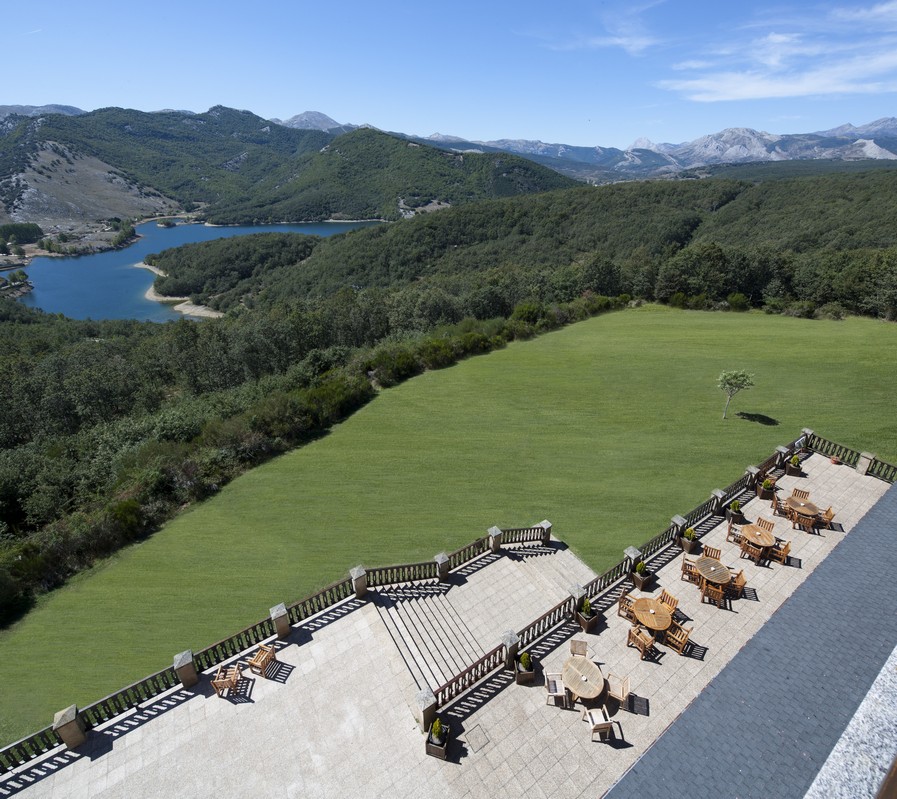 Here, dear traveller, you will find endless activities and entertainment that don't require technology, such as wandering the nearby forests, fishing or enjoying local wildlife -if you are lucky, and always taking adequate precautions. Cantabrian mountains hold many interesting sites to discover. If you follow the route of Roblón de Estalaya you will find an oak so big that it even has a name: "The grandfather". You can also visit Tejada del Tosande, where millions of years ago existed a forest, of which we preserve stumps and logs. And if you are travelling with children, don't let them use their tablet and take them to the Adventure Park "El Robledal del Oso".
Shepherd landscapes
Another interesting plan is going for a walk to Cervera de Pisuerga -just 2 km away from the Parador-, a town that has managed to maintain all of its charm over the years. Forget about Instagram and Twitter -ok, you can take photos because it's beautiful, but don't switch on your data yet!- and lose yourself in the streets of Cervera. In addition, nearby you will find a Romanesque art jewel you can't miss -the church of Santa María la Real in Aguilar de Campoo.
And nothing better than finishing the day by a fireplace! You will find one at the Parador, so take your favourite book and order a coffee or a snack and dive into the words until dinner time.
Treat yourself to the gastronomic delights of this Parador, where you will find traditional flavoursome dishes, among which the delicious meats and hearty winter stews stand out.