Chickpeas stew with spinach and prawns, by Juan Antonio Aguilar (Chef at the Parador de Málaga Golf)
Potajes de vigilia (stews) are very typical around this time of the year. One of the most popular recipes of the period of Lent calls for chickpeas, spinach and codfish. With the restrictions arisen from the confinement, we will sometimes need to improvise and use our imagination. Juan Antonio Aguilar, chef at the Parador de Málaga Golf, has taken a look at his refrigerator and, lacking codfish, suggests this comforting meal with prawns. A delicious variant!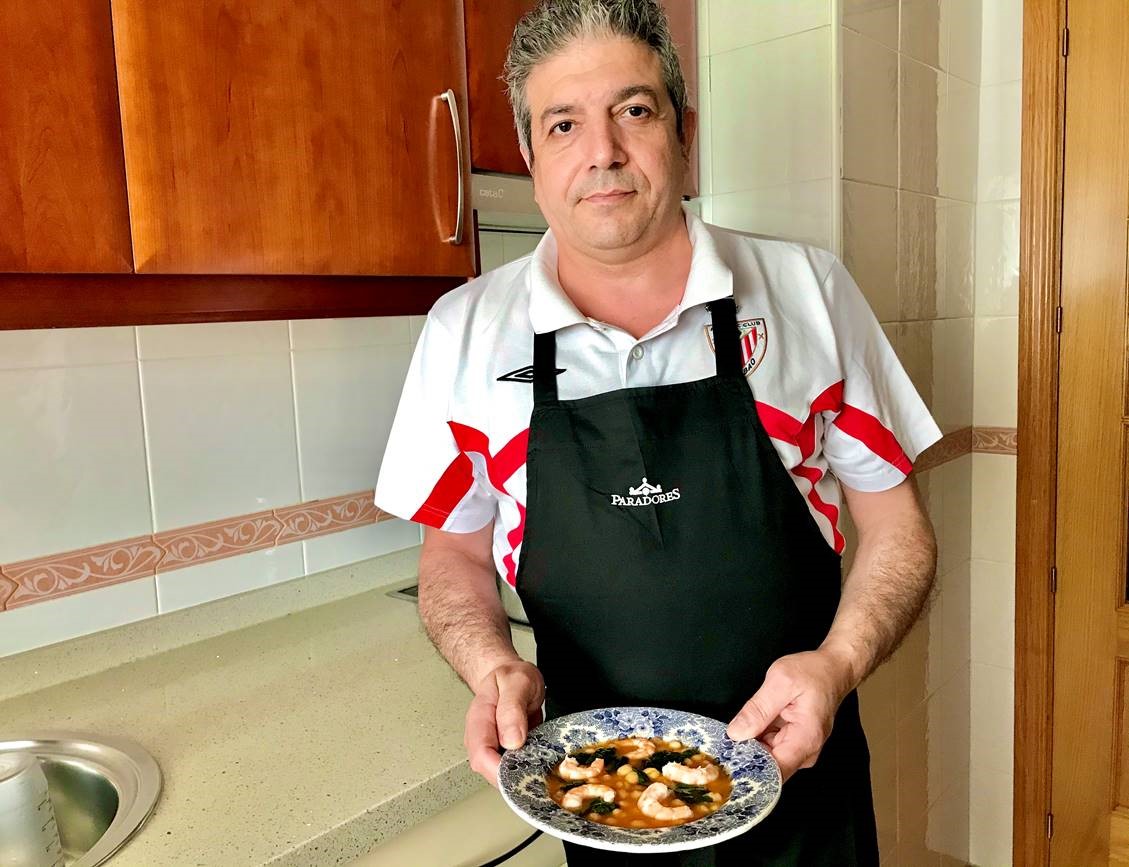 Ingredients serves 4
Chickpeas 400 g
Water 1 tablespoon
Onion 100 g
Tomato 100 g
Carrots 100 g
Garlic 4
Bay leaves 2 Leaves
Spinach 200 g
Prawns 200 g
Ground saffron 1 sachet
Salt 1 tablespoon
Method:
Put the chickpeas to soak in warm salted water the night before.
On the next day, heat water in a pot and once it is warm, add the chickpeas, onions, tomatoes, carrots, garlic and bay leaves.
In a different pot, cook the spinach in boiling water and cool them down with cold water.
Peel the prawns and set aside (we are replacing the traditional codfish, you know, this is what we have in hand...)
Once the chickpeas are tender, remove all the vegetables, place them in a mixer, strain the mixture and add it to the stew. Then, add salt. (You can also use very finely chopped vegetables, but crushing them is a better option for children).
Add the spinach, prawns and ground saffron one minute before turning off the heat, add salt to taste and it will be ready.
Enjoy!