Cortadillos, by Amanda Aránega (Chef at the Parador de Mojácar)
Amanda Aránega, chef at the Parador de Mojácar, is an exponent of the increasing presence of women in charge of the kitchens of the public hotel network and is determined to sweeten your confinement.
To make these "stay at home" days a bit happier, she suggests this recipe of cortadillos, one of the most iconic desserts of the establishment of Almería. Recently, it has been included in the snack menu of their restaurant with a singular identity "La cuajadera del Mediterráneo". A delicious filled cake with the unique flavour of the anise cream. You will lick your fingers!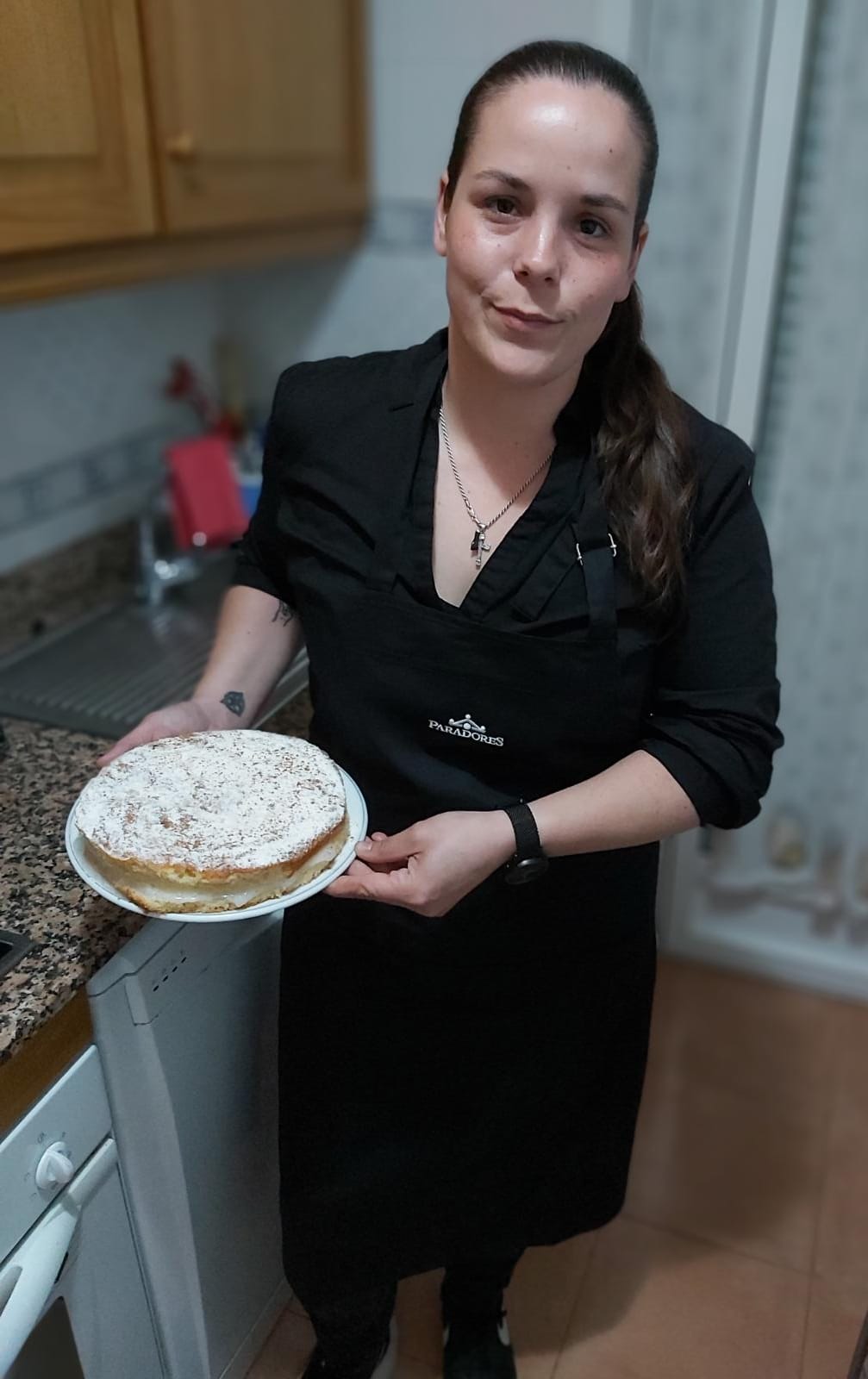 Ingredients for one cake:
-For the sponge cake:
Eggs 4
Lactose-free milk 2 cups
Sunflower oil 2 cups
Flour 4 cups
Cinnamon 1 tablespoon
Baking Powder 1 sachet
-For the cream:
Water 3 cups
Anise 1 tablespoon
Suggar 12 tablespoons
Cornflower 6 tablespoons
Method:
-For the sponge cake:
Place all the ingredients together and mix. Once they are well combined, pour the mixture into a previously greased mould and bake for 45 minutes at 180ºC.
-For the cream:
Bring half of the water with the anise to a boil and once infused, strain it and add the sugar. Cool the other half of the water and dissolve the cornflour in it. Add the previous hot mixture and mix well until you obtain the desired thickness.
Serving suggestions:
Once the sponge cake and the cream are cold, cut the sponge cake in half, fill with the anise cream and place the other half on top. Sprinkle the top with powdered sugar.