Don't miss list in Santiago de Compostela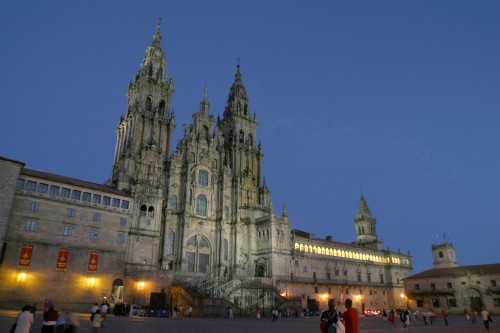 (Foto Santiago Turismo)
Obradoiro Square (right where our Parador, the oldest hotel in the world, is located) is just breathtaking. It is the epicentre of the city, where everything happens and makes sense. We can look up to gaze at the towers and the buildings, a maze of history made of stone.
RELIGIOUS ROUTE: Santiago has as many as 30 historic churches. They were built throughout the centuries thanks to the Archbishopric's orders or because of the initiative of the religious orders of the city and the richest people of Santiago.
CONTEMPORARY ARCHITECTURE ROUTE: the historic city fuses with the most avant-garde architectural proposals. In Santiago there are works by some of the best architects in the world, such as Siza, Hejduk, Isozaki, Eisenman, Kleihues, Portela...
WINE AND FOOD ROUTE: Wandering along the intricate streets of the medieval area, we will be delighted by the smell of octopus, cheeses, empanadas (pies), seafood and Galician wines. In the streets called Rúa do Vilar, Orfas and Caldeirería there are picturesque shops and shops selling traditional products. In Cervantes and Acibechería Squares we can find traditional grocery stores. The Mercado de Abastos (food market) is the second most visited place in Santiago, after the cathedral.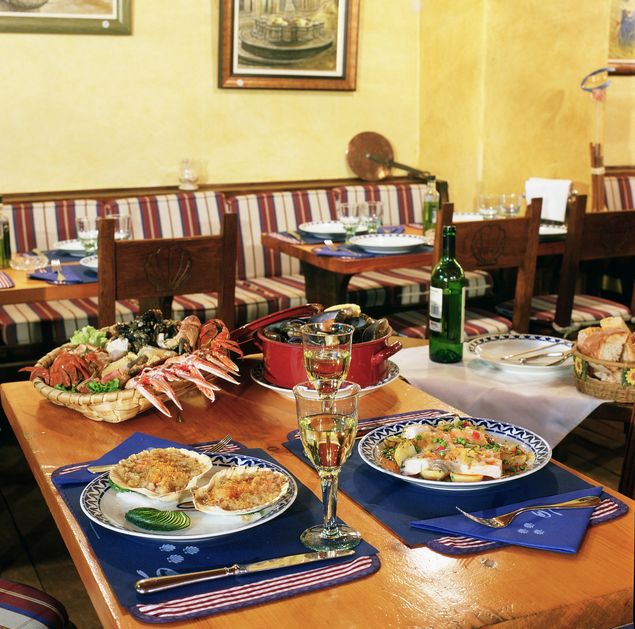 MUSEUM ROUTE: The city lives in a genuine cultural dynamism that fosters its historic and university side. There are many museums in the city, such as the Cathedral Museum, the Museum of the Galician People or the Galician Centre of Contemporary Art.
I want to discover Santiago Parador Hostal Dos Reis Católicos
(Paradores magazine, you can download here)