Parador Aiguablava, Your Beachside Escape
Now that summer is finally here, it's time to take a beachside escape for the weekend! One ideal option to explore during your holiday in Spain is the famous north-eastern region of the Costa Brava, where temperate breezes and crystalline waters await.
Paradores' luxury and historic hotels invite you to its outpost in Aiguablava, a charming locale perched upon a cliff overlooking the Mediterranean, and the perfect spot from which to explore the area's coves, golden beaches and, of course, the deep blue sea. While here, engage in everything from snorkelling to hiking and treating yourself to the spectacular regional cuisine that has made this part of Catalonia renowned throughout the world.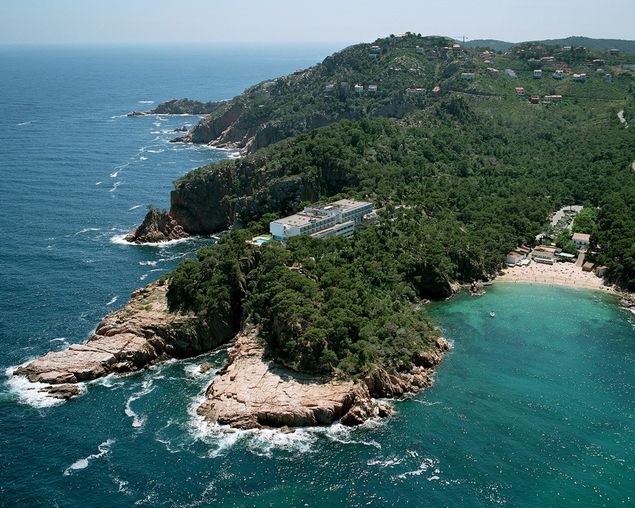 Parador Aiguablava
A perfect escape
Perched on the Punta d'es Muts cliffs, Parador Aiguablava offers some of the best views in all of Costa Brava, providing its guests with a magical setting amongst a pine forest and right above the Mediterranean Sea. Nearly all the Parador's rooms have panoramic views of this natural wonderland, as well as unrivalled access to the eponymous Aiguablava Cove, a unique harbour with rocks that provide yachts with natural shelter.
Spend your first day here taking in the surroundings, relaxing on the beach or doing a bit of snorkelling in the crystal-clear waters. End the day by treating yourself to dinner at the Parador's beachside restaurant, Mar I Vent, where the Ampurdán district's finest classics are served. Susquet de peix (fish stew), luscious rice and seafood dishes, as well as all variety of fresh fish, are offered to guests, providing an unrivalled culinary experience right on the water.
Mar I Vent Restaurant at Parador Aiguablava
A spot of hiking
Take advantage of the Parador's unique location to do some hiking the following day and head out on a five kilometre walk to the nearby town of Begur. Built across a series of hills overlooking the sea, Begur houses the striking, 19th century homes of locals who made it rich in the Americas and decided to show off their new-found wealth.
Further out, some 10 kilometres from the Parador, you can find the medieval town of Pals, which features a fine archaeological museum, as well as the El Pedró Romanesque-Gothic complex. The nearby village of Peratallada, with its medieval castle-fortress, is also worth visiting.
Tempted by the wonders of Spain's north-eastern coast? Contact Parador Aiguablava today!