Recipes by Paradores: ajo mortero by the Parador de Cuenca
At the restaurants of Paradores we keep some of the most traditional recipes of our country. We've been here for almost a hundred years, so we've experienced many, many memorable gastronomic moments. We are guardians of the gastronomy and add an avant-garde touch to product presentations provided these don't affect the essence of each of the recipes that have accompanied our history. Today we go to Cuenca to discover one of the most traditional recipes of this travel destination: the ajo mortero or atascaburras.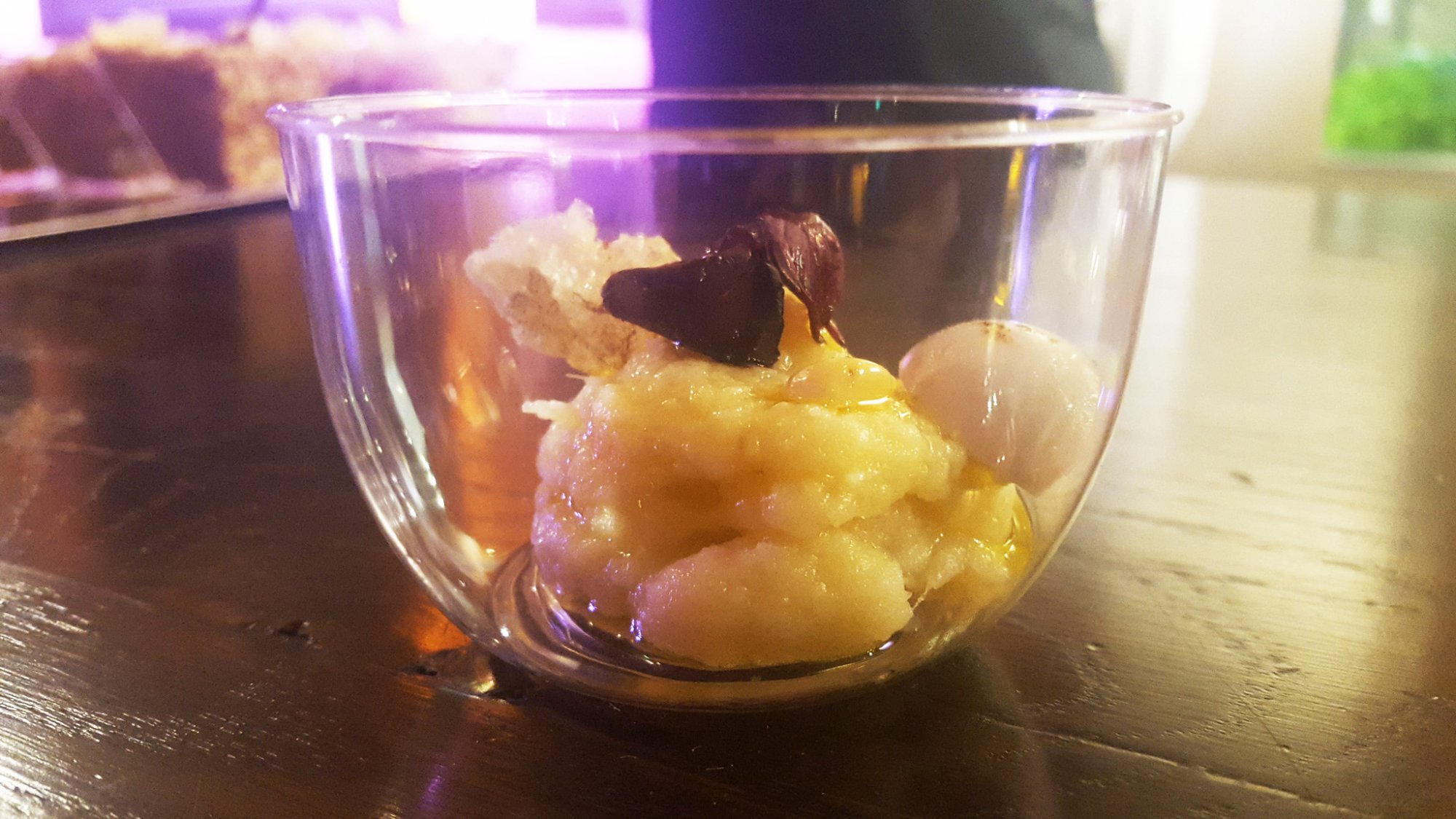 Ingredients you need to prepare this recipe of ajo mortero
1 kg of Monalisa potatoes, early
1 bay leaf
200 gr of desalted cod
2 cloves of garlic from the Pedroñeras
2 dl of extra virgin olive oil (arbequina)
4 cloves of black garlic from the Pedroñeras
10 quail eggs
0.05 gr of pine nuts
1 tbsp of sprouts
Steps to follow to prepare this recipe
Firstly, peel and cut the potatoes and boil them in water with the bay leaf. They should be completely covered by water and be boiled until they are soft, right before they start to crumble. This is the moment when you have to add the cod and let everything boil together for 5 more minutes. After that, drain the contents and keep the broth aside for the next preparation.
Take the cloves and blanch them three times, then fry them with the extra virgin olive oil at 65º for 15 minutes. Then crush the cloves in a mortar together with the potatoes and the cod. Add the oil little by little and some of the broth kept after boiling the potatoes. The objective is to obtain a thick and emulsified cream.
Boil the quail eggs in water with salt for 6 minutes. Then cool and peel them.
Slice the black cloves and toast the pine nuts slightly.
How to plate this dish
Ideally it should be served as a tapa, placing in a bowl the ajo mortero with a spoon and on top of it one quail egg, some pine nuts and one sprout. The golden touch is provided by a few drops of extra virgin olive oil on top.
The ideal serving temperature for this dish is room temperature or warm.
This is a typical dish from Cuenca, and there you can find it at the menu of our restaurant on your next getaway.
Organise a complete plan and book your stay at this hotel with views of the Hanging Houses.
I want to make a reservation in the Parador de Cuenca