Valentine's Day on the Way of Saint James
Thinking of experiencing a romantic holiday in Spain for Valentine's Day? One great option is to line up your excursion with some of the country's most spectacular scenery -and some of the finest Paradores' luxury and historic hotels- by setting your getaway along the Way of Saint James.
An ancient pilgrimage route crisscrossing northern Spain, the Way of Saint James dazzles travellers with its dramatic coastal scenes, verdant valleys, and countless spots that transmit peace and beauty. Pack your bags and take your favourite person on a trip they won't forget any time soon!
Northern romance
The Way of Saint James' route is full of spectacular cultural and historic sites, and the surrounding environment is nothing short of awe-inspiring; the additional perk of a path largely free of other tourists makes it an ideal trajectory for a Valentine's Day.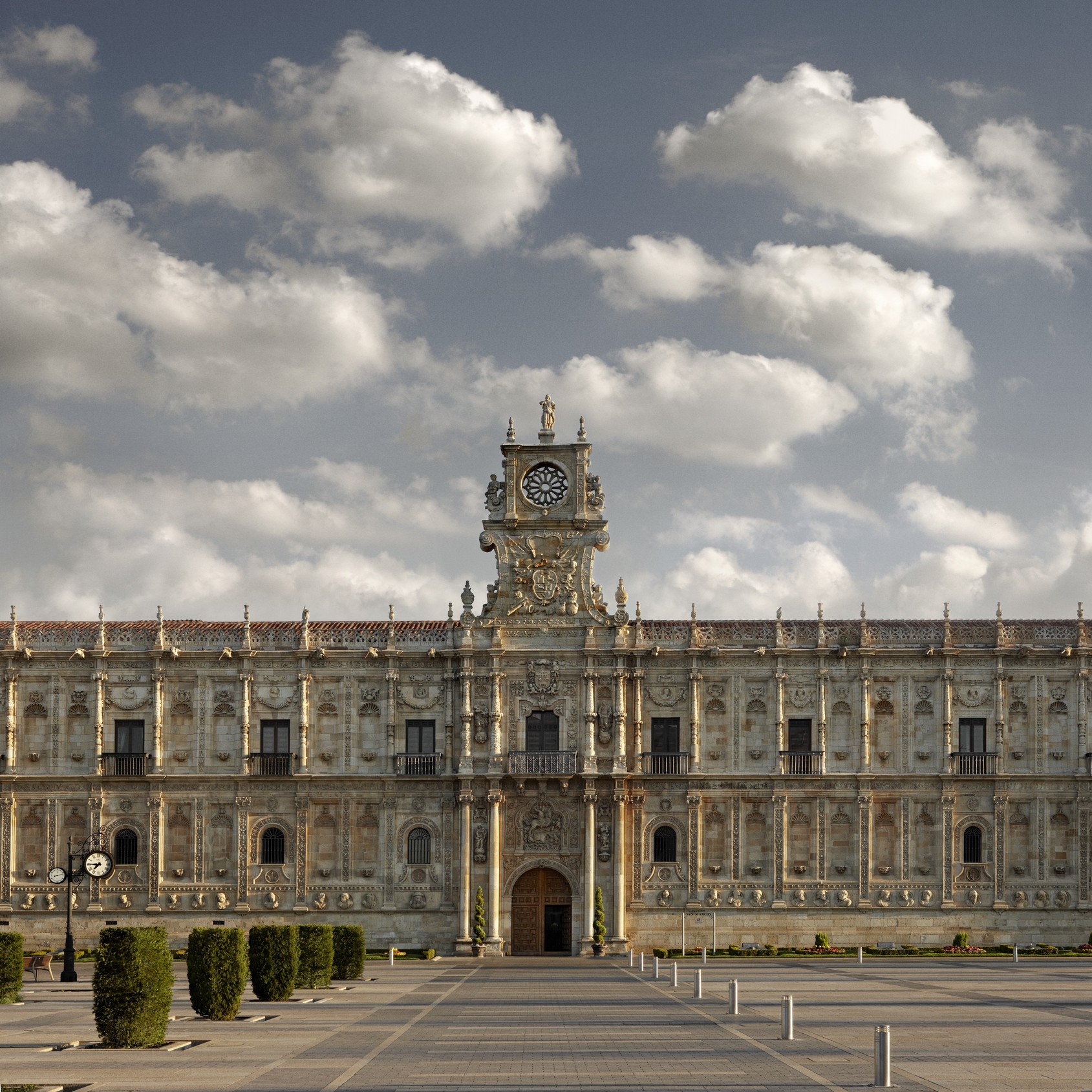 Begin your romantic trek with a stop at Parador León
For a romantic tour de force, consider starting things off in grand style at Parador León, a 16th century, Plateresque building that is an ideal spot from which to discover this northern city, home to one of Spain's most beloved Gothic cathedrals and the MUSAC, Castile and León's renowned Museum of Modern Art.
Next, follow the Way of Saint James to Parador Monforte de Lemos, the hopelessly romantic, neoclassical Palace of the Counts of Lemos, where the sensation of serenity is such that you'll feel as if you and your special someone are the only ones in the hotel! Take an excursion out to see the sights at the Sil River Canyon prior to heading back to a traditional Galician meal of empanada (savoury pie) and stuffed filloas (local crêpes) at the Parador's Enxebre.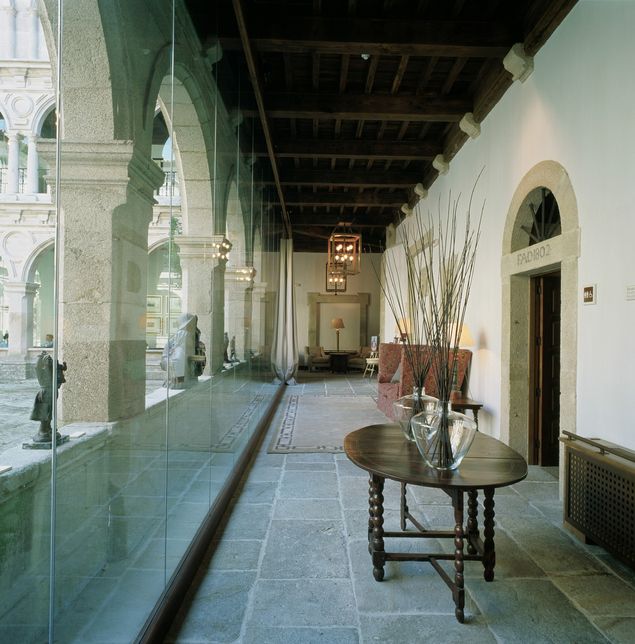 Continue the romantic vibe with a relaxing stay at Parador Monforte de Lemos
The best of Galicia
If you're up for continuing to give your Valentine's Day getaway noble flare, head over to Parador Vilalba next. Built around a grand, medieval defence tower, you'll fall in love all over again as you wander the picturesque Galician village in which it is located.
Put the ideal final touch on your escape at Parador Santiago de Compostela, considered to be the world's oldest hotel, with its grand halls and stately elegance. The winding streets that make up the ancient city of Santiago -the Way of Saint James' end point- breathe romance, and the sight of the grand Cathedral standing out illuminated against the dark night will make for the perfect image to conclude a picture-perfect Valentine's Day escape.
Finish your pilgrimage at Parador Santiago de Compostela, the world's oldest hotel
Ready for romance? Contact Paradores to book your trip today!