#ParadoresPlans: three-day getaway in Salamanca
Salamanca has been declared a World Heritage Site by UNESCO and is one of Spain's most beautiful cities. It boasts history, culture and incredible architecture, and its status as a quintessential university city also gives it a particularly vibrant nightlife. The Parador de Salamanca offers excellent views of the old quarter. It is the perfect place to rest and relax, especially in summer. The facilities include a swimming pool, for a more refreshing stay.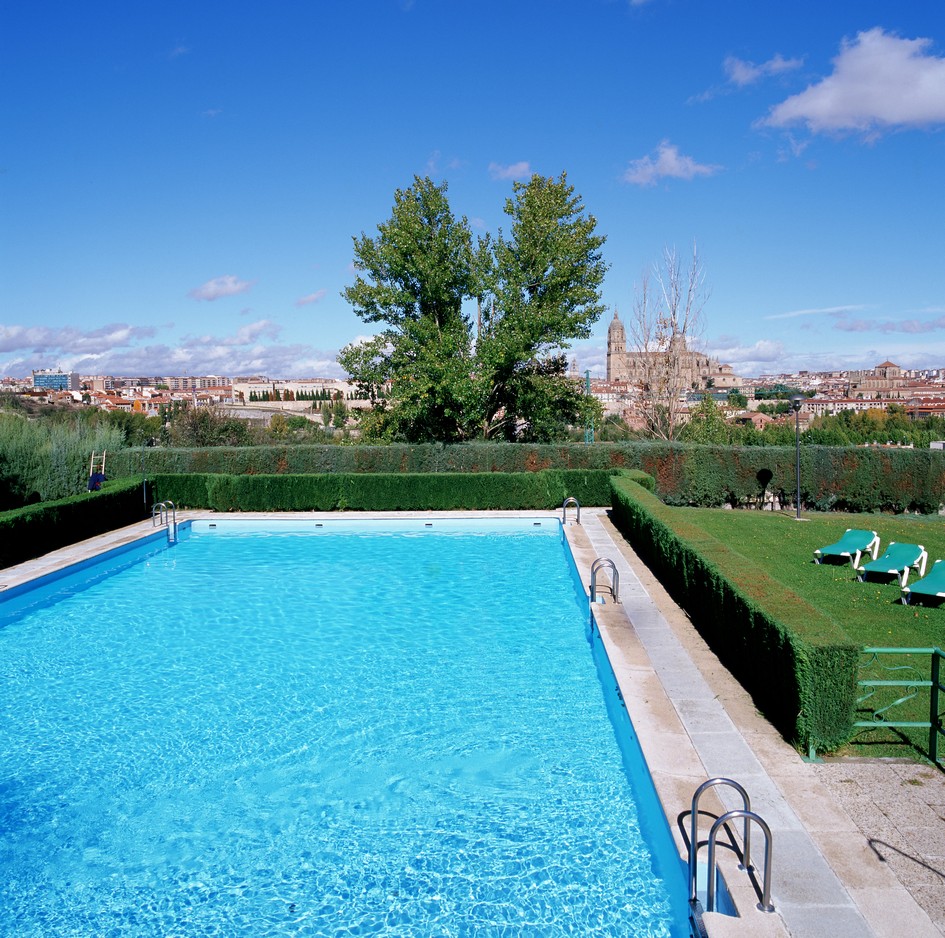 Salamanca has so much to offer. Below are just a few suggestions for your visit.
Day 1: A stroll through the old quarter
The Parador is a 10-minute walk from the town center. Or you may choose to take a taxi (depending on how much time you have). The first stop on our list is the Plaza Mayor (Main Square), one of the most beautiful squares found anywhere in Spain. It is the perfect starting place for a stroll that will allow you to enjoy everything Salamanca has to offer. If you want to see all the main sights and take the guided tours, the Salamanca Card is an excellent choice. It gives you access to all the major tourist attractions and also offers discounts. Skip the lines with the Salamanca Card!
You won't want to miss:
The cathedral: climb up the medieval towers
The university: look for the carvings of the frog and the skull
La Clerecía Church: another magnificent viewpoint
Casa de Las Conchas (House of Shells): includes a beautiful cloister
Roman bridge
Casa de Lis
Garden of Calisto and Melibea
Art Nouveau and Art Deco Museum
San Esteban Monastery
Las Dueñas Convent
As you are sure to want to stop for something to eat, we urge you to try some of the local specialties: Guijuelo ham, young Morucha beef, lentils from Armuña, chanfaina (offal stew), roast meat, and more. You can enjoy the finest in traditional cuisine at the Parador de Salamanca's restaurant, Bracamonte, which also offers a view of the cathedral.
The days are long in Salamanca and as night approaches, the bars come to life. You will find any number of different choices. Some places even offer live music. The areas with the busiest nightlife are: Varillas, Gran Vía and Bordadores.
The places with the most interesting décor include:
Posada de las Almas, on Plaza San Boal
Tío Vivo, on Calle Clavel
Ocean Club, at Calle Espoz y Mina 24
Camelot, on Calle Bordadores
Cum Laude, on Calle Prior
In Salamanca, the night can last into the early morning hours, or as long as your energy holds out.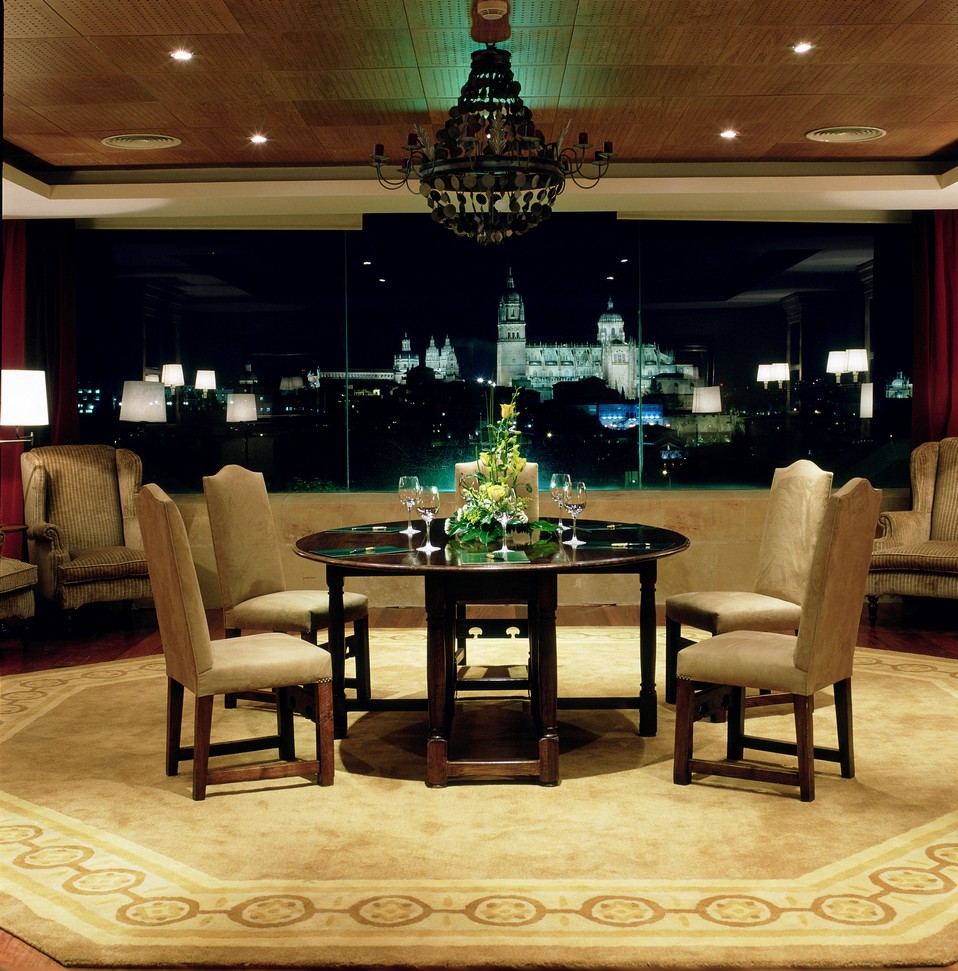 Day 2: Nature and shopping
When you get up, perhaps after a festive night, your best option is to first get your strength back at the Parador buffet, where you will find breakfast items to suit every taste.
To get the day off to a fine start, why not enjoy a bit of fresh air at the beautiful Arribes del Duero Nature Reserve. Highlights include the Pozo de los Humos. This spectacular 50-meter waterfall is located between the towns of Pereña de la Ribera and Masueco.
And in the afternoon, we recommend paying a visit to Calle del Toro, just off the Plaza Mayor, Salamanca's main shopping street. An interesting fact: the Zara store is housed in a former convent. Some of the previous structure has been preserved, making it a very special spot.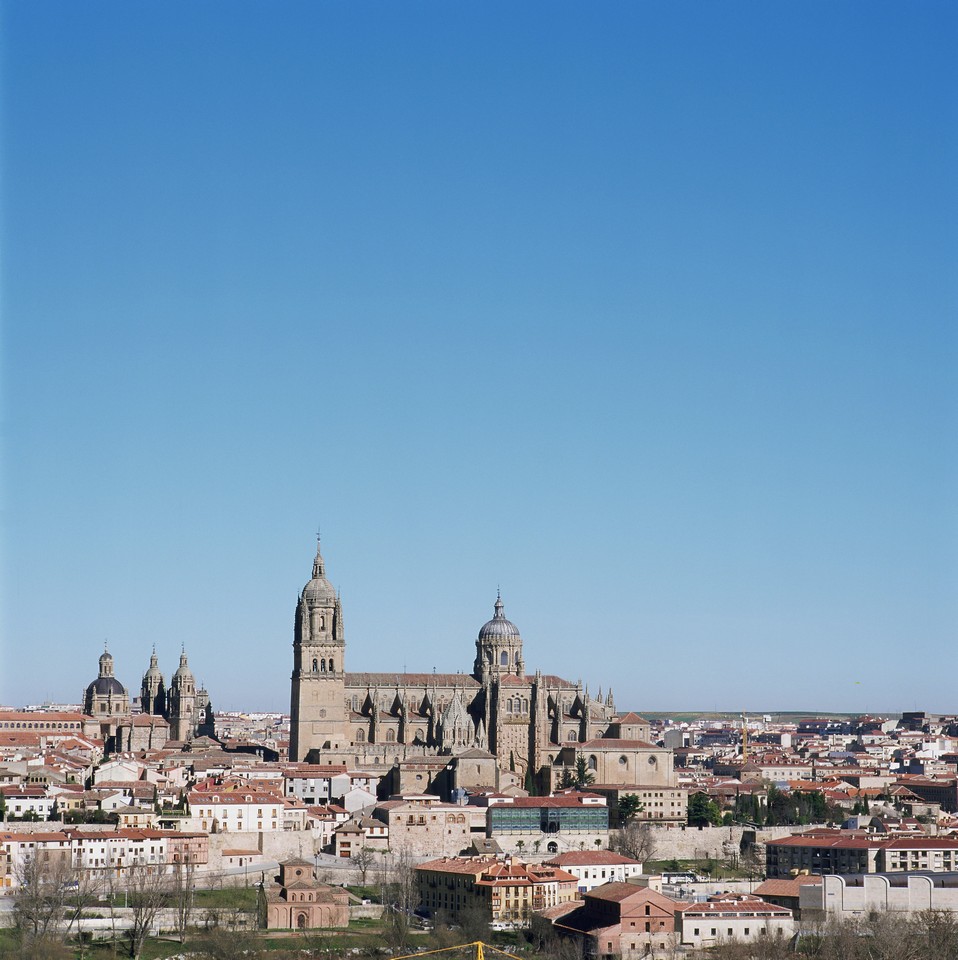 Day 3: Historic towns and villages
On your last day, you may want to visit a few of the lovely towns in the area. We recommend:
Ledesma, a little over 30 minutes away.
La Alberca, one hour away by car. This village has been declared a historic site.
Béjar, on the Ruta de la Plata, an ancient commercial and pilgrimage route.
Ciudad Rodrigo, 50 minutes away, is a must-see. And while you're in the area, it is well worth staying the night (Parador de Ciudad Rodrigo). The city is brimming with culture and historical monuments.
Come and discover what you like best about Salamanca!
I want to book my Parador de Salamanca getaway
Here is a map to help you get oriented.
The days are long in Salamanca and as night approaches, the bars come to life. You will find any number of varied choices. Some places even offer live music