Manchego: The Cheese that Made Spain Famous
Spain's Castile-La Mancha region — made famous by Miguel de Cervantes' masterpiece Don Quixote — is the proud home of Manchego cheese. Manchego, easily the most well known Spanish cheese throughout the world, is beloved for its rich, buttery taste and compact consistency.
If you wish to taste this flavoursome queso straight from the source, consider staying at luxury hotel Parador Manzanares, which sits in the heart of La Mancha and near many of the cheese factories that produce this famed treat.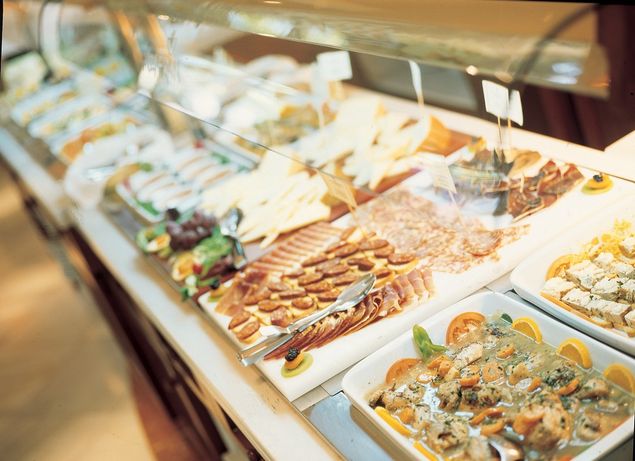 Parador Manzanares
Making manchego cheese
Archaeologists have found evidence that dates cheese-making in the La Mancha region to as far back as the Bronze Age. At that time, cheese-makers used milk from sheep that are the ancestors of today's Manchego sheep, and pressed the curd in esparto grass baskets. Nowadays, the curd is pressed in cylindrical moulds.
Today, Manchego cheese must be made in the La Mancha region with whole Manchego sheep milk and aged for at least two months in the area's natural caves to be classified with the official Spanish Designation of Origin, which it first received in 1984. The cheese is popular around the world - La Mancha exported 5.9 million kilos of the stuff last year, according to the Foundation for Manchego Cheese.
There are a few different varieties of Manchego. Manchego curado has been aged between three and six months, but don't let the word curado confuse you - manchego curado is only halfway cured. It is nearly solid in consistency but does crumble into smaller pieces, and it has a mild, nutty flavour. It does not however, lose its buttery feel and smooth creaminess.
Manchego cheese that has been aged for over a year in natural caves (the maximum being two years) is called manchego viejo. At that point, the cheese is fully cured and thus has a solid consistency, but it remains remarkably crumbly. Manchego viejo's flavour has deepened, and the nutty zest intensifies.
If you are in La Mancha, you may also want to try manchego fresco and manchego semicurado. Manchego fresco has been aged for only two weeks, and manchego semicurado between three weeks and three months. If the Manchego cheese has been made with raw sheep milk rather than pasteurised milk, it is classified as an artisan cheese.
Parador Manzanares
Visitors looking to enjoy La Mancha's rich tradition of cheese can sample it and other Spanish cuisine in the Azafrán restaurant at Parador Manzanares. The hotel sits in the heart of the La Mancha's rolling hills, the very same that Don Quixote encounters in the novel. In fact, these expansive, dry plains are the perfect environment for the indigenous Manchego sheep, whose milk is used to make this delicious cheese.
Which type of Spanish cheese is your favourite?