Count Down to the New Year with Paradores
The New Year's holidays in Spain is a magical time celebrated with great gusto. To mark the occasion, luxury hotel chain Paradores is offering special packages that include a banquet of traditional Spanish cuisine along with music and dance to start the New Year right.
For a glimpse of Spain at its liveliest, why not plan a getaway with Paradores and ring in the New Year Spanish-style?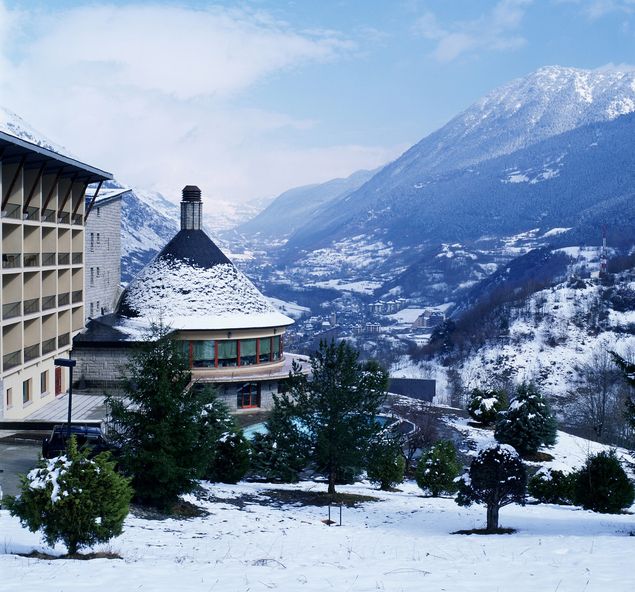 Parador Vielha
Spanish New Year's traditions
How do Spaniards celebrate New Year's? Many consider it to be a family holiday instead of an excuse to enjoy Spanish nightlife, and in Spain a family holiday can mean only one thing: lots and lots of delicious food.
Families gather around nine or ten at night for the New Year's Eve dinner banquet, which is a long, varied meal that can go on for several hours. It starts with wine and appetizers, which usually include olives, nuts and cold prawns dipped in sauces. This is often followed by a soup, perhaps a seafood-based one. Then comes the main course, which is often roast lamb. After all the heavy eating is dessert. Then, coffee and liquors are served, and everyone relaxes and chats until midnight.
The Spanish midnight tradition is a curious one - everyone must eat 12 grapes as the New Year is rung in. As the clock strikes midnight, each chime of the bell or clock represents one grape to be eaten. The chimes come very fast, so by the 12th grape, it's not unusual to be struggling to stuff them all in your mouth! But finishing them by the last chime is essential if you want to have good luck in the New Year, according to the tradition.
For many people around Spain following the celebrations on television, the clock atop the Casa de Correos building in Madrid's Puerta del Sol marks the official start of the New Year. Hundreds of people brave the cold to join in the festivities in person in the iconic square.
New Year's celebrations
If you want to celebrate the New Year in the Puerta del Sol, consider staying at Parador Alcalá de Henares or Parador Chinchón. The stunning Parador Alcalá, just a 30-minute drive from Madrid, is situated in a 17th century convent and school. Historic Parador Chinchón sits in a former Augustinian convent.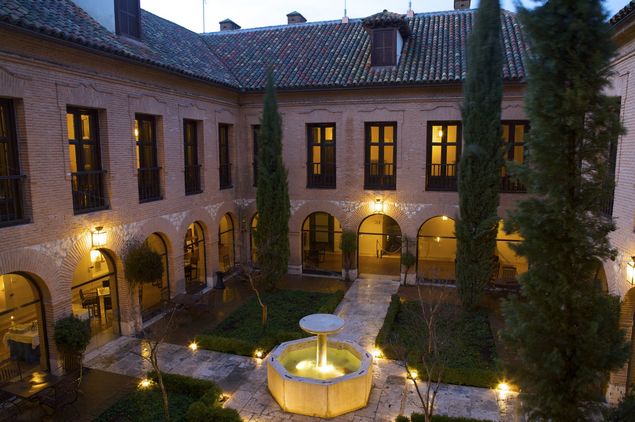 Parador Chinchón
Dozens of other Paradores in stunning locations throughout Spain are also ready to help you ring in the New Year.
Interested in spending the holiday in Spain? Contact Paradores today.