A Tour through the Canary Islands
Staggering volcanic scenery, breathtaking skylines and over 100 protected nature reserves await you in the Canary Islands, a constellation of seven Atlantic havens separated by just 230 kilometres. Each featuring relaxing swimming pools and authentic restaurants serving Canary specials like papas arrugadas (steamed potatoes) and rabbit stews, our five fabulous luxury hotels are the ideal retreats from which to discover these tropical paradises.
Starter for Tenerife

The natural place to start your trip is in Tenerife, the largest of the islands, where you can enjoy the unique experience of staying inside a volcanic crater at Parador Cañadas del Teide, the only hotel within the stunning Teide Natural Park, whose visitor centre stands right next door.

Set at an altitude of over 2000 metres, this is a sensational base for hiking, luxuriating and soaking up some of the most inspirational landscapes known to mankind, headed by the incredible White Mountain and Chaorra Crater. Two telescopes are available on site to make the most of your privileged views of the stars.
Book now at Parador de Las Cañadas del Teide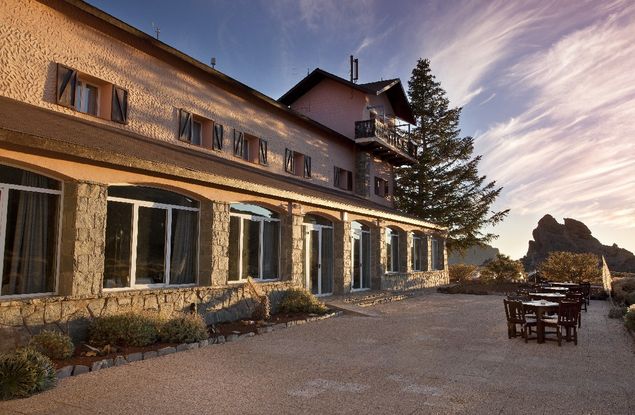 Scaling the heights in Gran Canaria
Few places on earth can boast such a perfect vantage point to enjoy the sunset as Parador Cruz de Tejeda, towering up at 1566 metres in the centre of Gran Canaria, overlooking the iconic Roque Nublo. Feel at one with your surroundings by treating yourself to volcanic rock therapy, just one of several services offered at the hotel's spa.
Book now at Parador de Cruz de Tejeda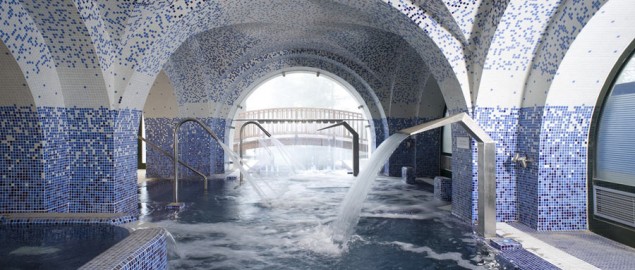 Go west, where the skies are blue

After sampling two of the bigger islands in the Canaries, we recommend you head west for a spot of island hopping between La Palma, La Gomera and El Hierro, the three smallest.

Start off at Parador La Palma, a newly built structure fashioned in traditional Canary style amidst 44,000 m2 of lush gardens. With unparalleled views out over the Atlantic and Tenerife to the east and easy access by car to some of the most gorgeous beaches anywhere in the Canaries, you're in for a real treat. Don't forget to tuck into the island's not-so-hidden treasure: the delicious wreckfish and pompano served at the restaurant!
Book now at Parador de La Palma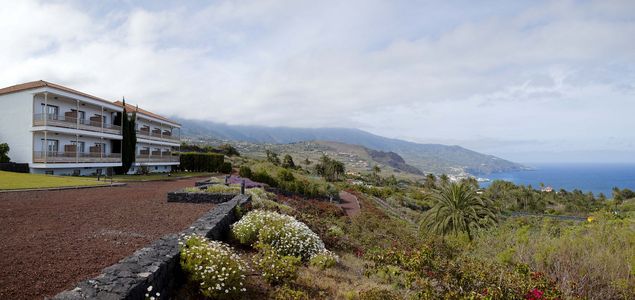 Next up, head south to Parador La Gomera for a slice of real ocean ambrosia. This handsomely converted manor house lies by a pretty fishing port and is inundated with nautical references, including traditional navigational instruments that pay tribute to Christopher Columbus, who stopped off in La Gomera before setting sail for the New World. The music of the waves below will provide a fitting soundtrack throughout your stay.
Book now at Parador de La Gomera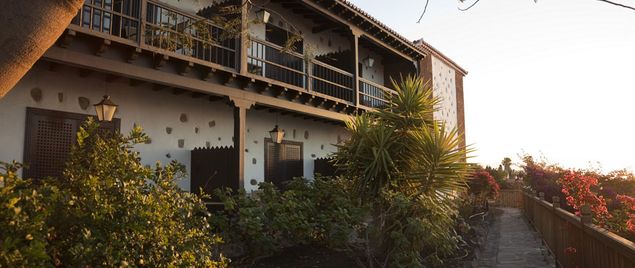 Finally, make Parador El Hierro your last port of call before you return to civilisation. El Hierro was long regarded as the end of the known world, and this secluded setting is the perfect place to let your worldly worries go. The hotel's spacious balconies and terraces provide amazing viewpoints over the spectacular rolling scenery, while the island's famed natural pools, wine region and walking trails are all within easy reach.
Book now at Parador de El Hierro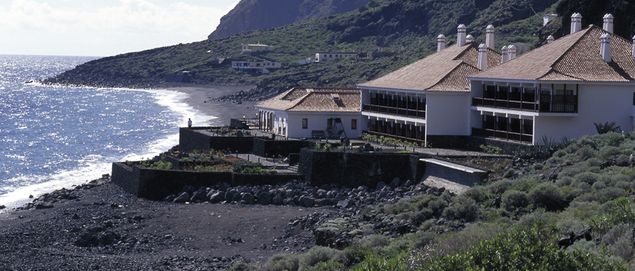 Parador El Hierro


No man is an island, but after visiting the captivating Canaries with Paradores, you'll see that they make unbeatable holiday destinations!