At the Parador de Santiago we invite 10 pilgrims to eat each day? We'll tell you all about it.
First built as a Royal Hospital to shelter the pilgrims, these days it upholds this supportive environment for the people that manage to finish the Camino de Santiago. The Hostal dos Reis Católicos, located in the same Plaza del Obradoiro square, continues, after centuries of history, to offer food to relieve the pilgrims' weariness. Or at least it does so for the first lucky ten to get to the Parador and prove they've completed the Camino.
.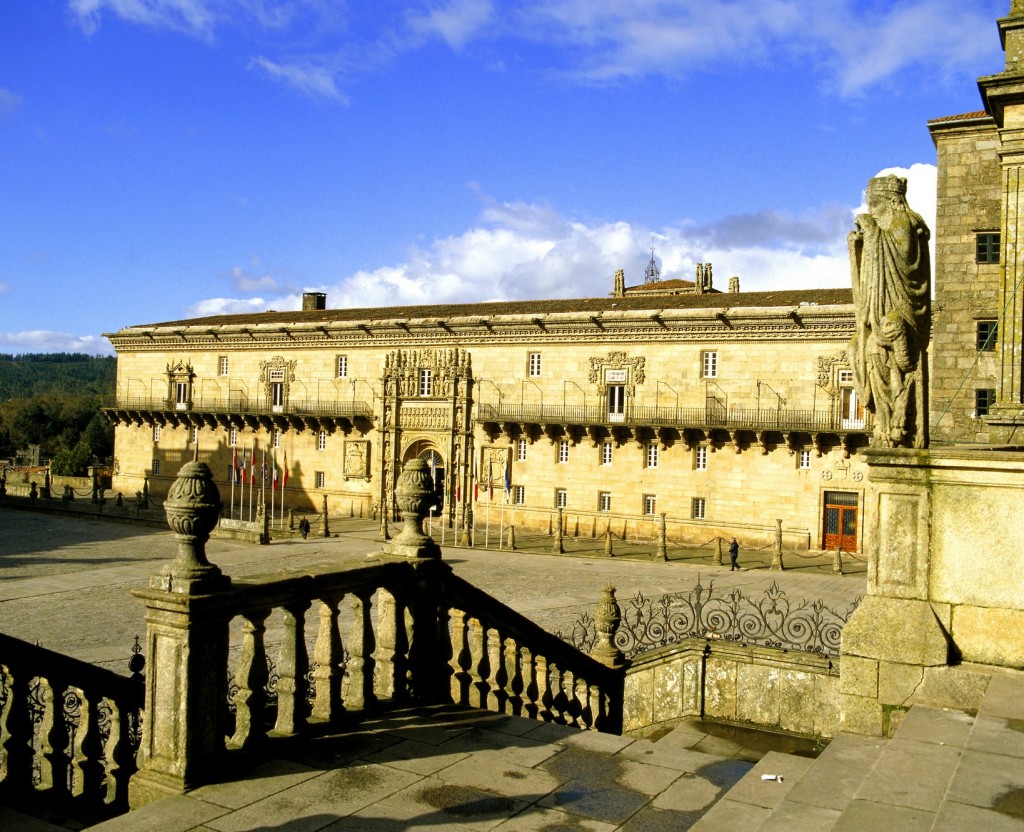 And that's what the Parador does each day, it offers ten free meals to the first pilgrims that can accredit their completion of the Camino and request the meal at the establishment. Ten breakfasts, ten lunches and ten dinners in a luxurious place where the pilgrims can get their strength back after days of walking, all without having a pay a thing. This is a special menu that is served in an area of the Parador that is reserved for the pilgrims that arrive in the city after their long trail. In order to enjoy this, you must collect your ticket in the Centro del Peregrino.
To make the most of this special touch that the Parador offers pilgrims, you must present the documentation as well as the "Compostela" that accredits that you've completed the Camino de Santiago. Lunch is served at 13:00, after the pilgrims' mass. There is a set menu with a starter, main course, dessert, water, wine and coffee.
Without a doubt, this is an example ofhow we keep traditions alive at Paradores, and we couldn't resist sharing this with you!!