Weekend Getaway to the Mediterranean: Discover Spain's Cabo de Gata
Pristine beaches, isolated wilderness and completely unique rock formations welcome you to Cabo de Gata National Park, one of southern Spain's best kept secrets and Europe's only official desert.
Escape the midwinter routine on a weekend getaway to Spain and discover this jewel along the Spanish Mediterranean, just a short jaunt away from luxury hotel Parador Mojácar.
A coastal paradise
Despite its proximity to the city of Almería, Cabo de Gata National Park is one of southern Spain's lesser known wonders, a rugged landscape that combines mountains and rocky peaks with arid plains that come to a sudden end in a burst of azure on the shores of the Mediterranean Sea. Here you'll find virgin beaches that extend to the very foot of the mountains, with stunning views of tiny rock islands that rise up from the water.
The park's most iconic feature is the Arecife de las Sirenas, or Mermaids' Reef, a volcanic formation that juts out in front of the Cabo de Gata lighthouse. This is a popular spot for snorkelling thanks to the diverse underwater landscape.
Even during the coldest months of the year, this region maintains warm average temperatures of above 17ºC, so Cabo de Gata's Mediterranean beaches and coves are a must-see regardless of the season. Some of the most popular are the Playazo de Rodalquilar, a 400-metre-long expanse of fine, golden sand and tranquil water, and the Playa de los Genoveses, a completely unspoiled shoreline covered with sand dunes. The most stunning, however, is probably the Cala de San Pedro, a beautiful cove with zero human presence, accessible on foot or by boat and dominated by the 16th-century ruins of San Pedro Castle, a tower originally built to defend the area from Berber pirates.
Seaside bliss
A visit to Cabo de Gata National Park isn't complete without a stroll through its tiny fishing villages such as San José, where you are sure to find some great regional arts and crafts. For a tour of the area, follow the Ruta de los Piratas, or Pirates' Route, and wander between watchtowers, castles and fortresses from the area's buccaneer past.
Nearby Parador Mojácar will be your home away from home during your weekend getaway to the Spanish Mediterranean. Set in a traditional Andalusian village, this hotel boasts bright guest rooms with balconies overlooking the coast. The town of Mojácar is a charming example of the south of Spain's unique beauty, with winding, narrow streets and storybook squares.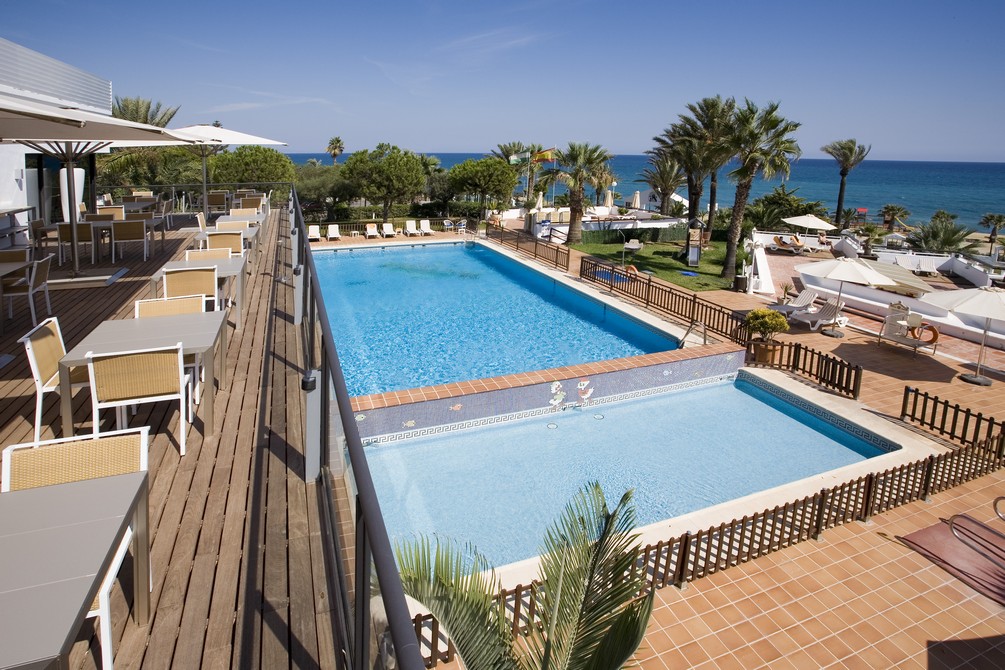 After a day exploring the park, head back to the Parador for a delicious plate of local Spanish cuisine. Start off with a bowl of ajo blanco - cold almond and garlic soup - before sampling the fresh seafood, such as shrimp, prawns, squid, octopus and mackerel. Wash it all down with a glass of Spanish wine, and wrap up the meal with some fig cake or soplillo, a sweet sponge cake.
Interested in booking a holiday in Spain? Contact Paradores today.