If you're looking to do some flamenco dancing while enjoying the best of Andalucía during your upcoming holiday in Spain, make sure it includes a stop in Seville during its annual Feria de Abril. Undoubtedly the city's most famous social event, it gathers thousands of visitors each year during the third week after Holy Week, when from Tuesday to Sunday the city goes wild in a series of designated promenades.
Enjoy a manzanilla and dance in a caseta or two using Paradores' luxury and historic hotel's wonderful Parador Carmona - a grand, Moorish fortress on a hill - as your base for your adventure in Seville!
Andalucía's most important festival
Seville's Feria de Abril - or April Fair - officially dates back to 1847, when it was first arranged as a trade and agriculture fair. With time, however, it became much more of a social event, and by the 1920's it had become the Feria we know and love today, more focused on dancing and partying than the sale of cows and vegetables.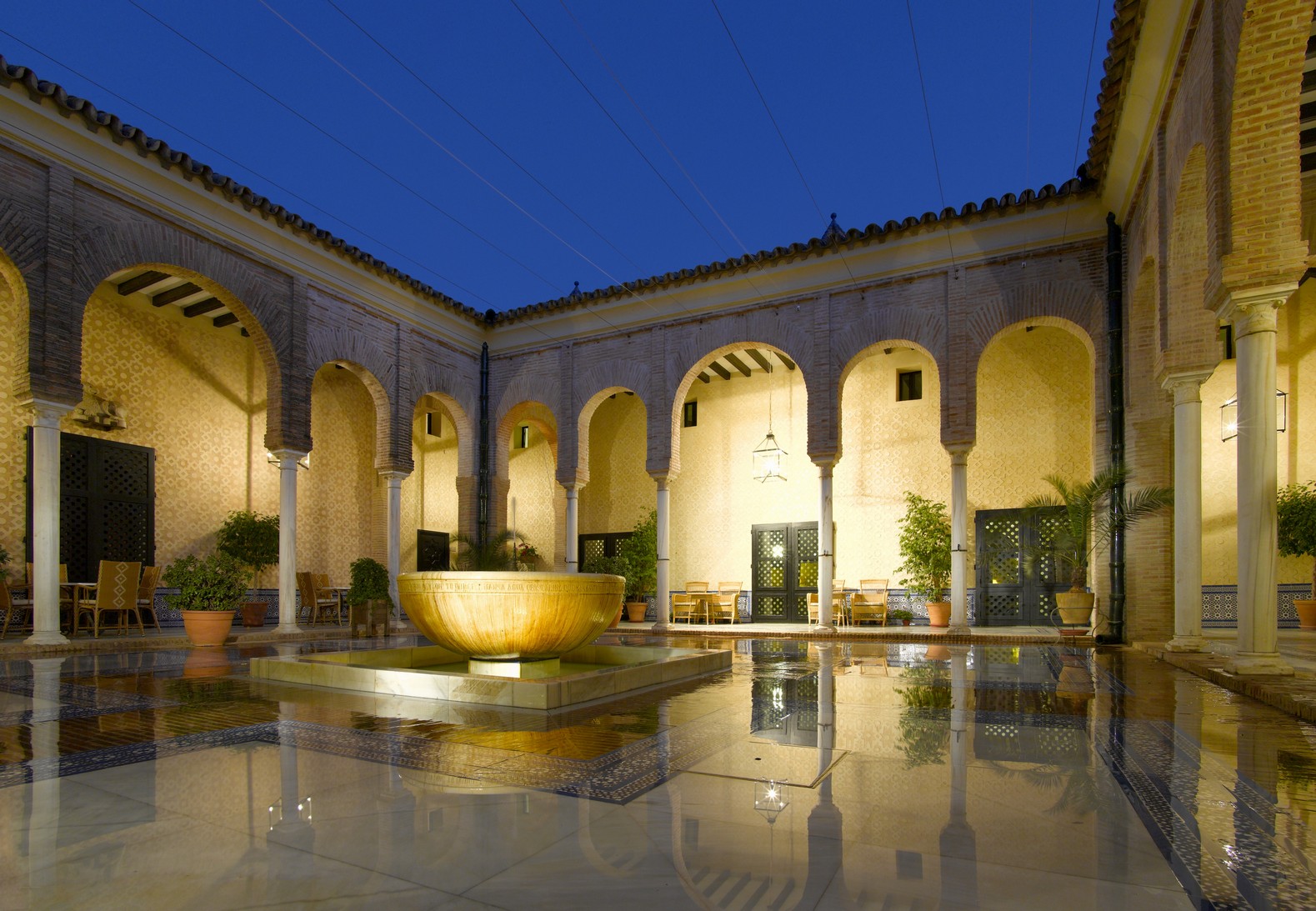 The stunning courtyard at Parador Carmona
Today, when Feria rolls around, a miniature city rises in the neighbourhood of Los Remedios, with streets named after famed local bullfighters, as the city's finest citizens make their way through on horse-drawn carriages, promenading before the assorted gentry.
Meanwhile, the casetas - small tent houses - line the streets. Groups of friends or families mount private casetas in which to host honoured guests, while public casetas are open to one and all. Feria attendees gather in casetas to drink manzanilla - a variety of fino sherry - and dance to flamenco music throughout the day and night. A festival like no other!
A fortress-palace
The best way to enjoy Seville is undoubtedly from Parador Carmona, an exquisite hotel overlooking the Andalusian plain. Set within a 14th century Moorish fortress perched above the idyllic, whitewashed town of Carmona, the Parador provides both perfect access to Seville - just a short drive away -, as well as a peaceful refuge from the hustle and bustle of Feria.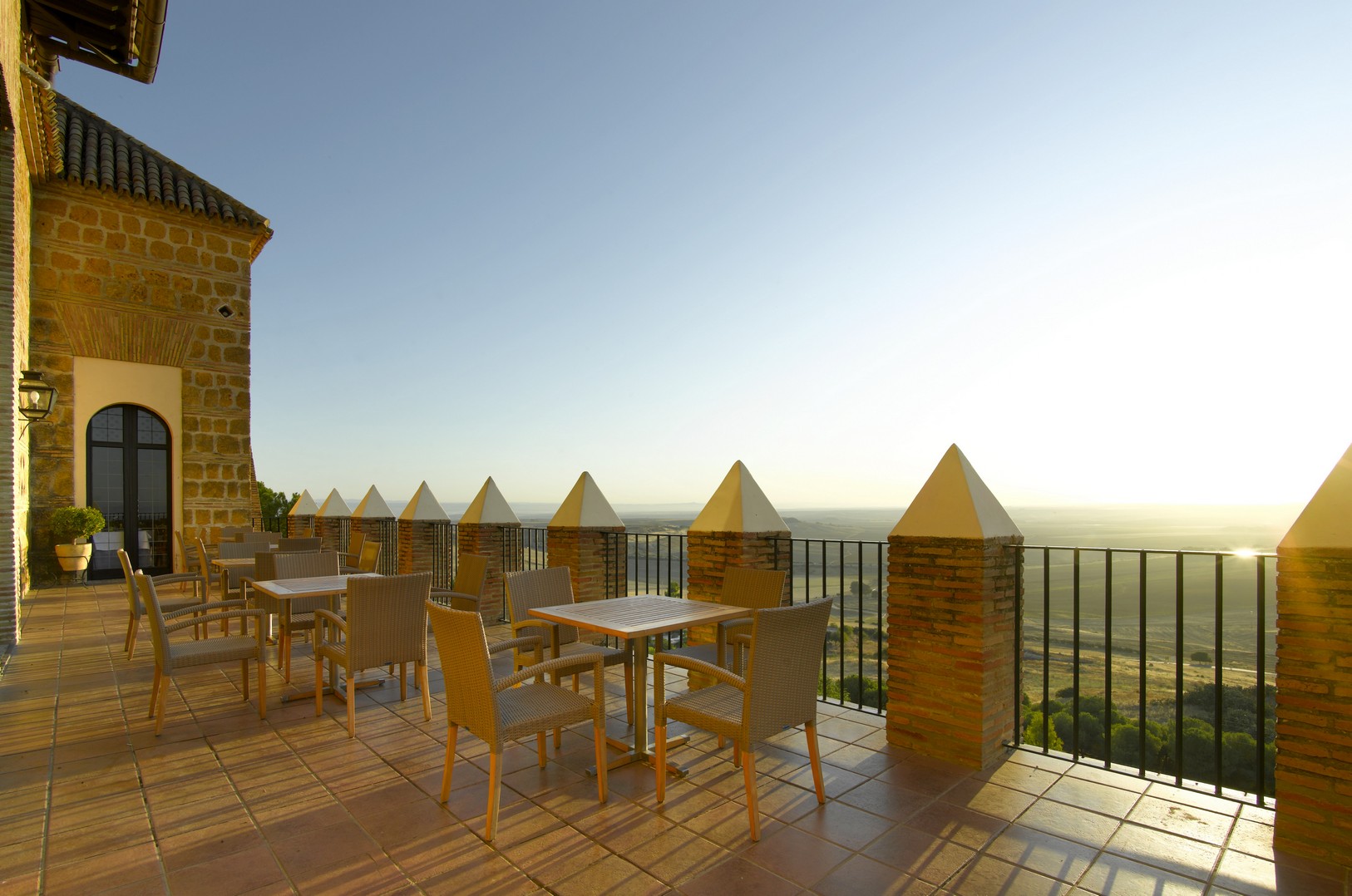 Enjoy views like this from Parador Carmona

The refreshing swimming pool is a welcome sight on warm days, while the Parador's restaurant is paradise year-round, serving classic Andalusian meals including ardoria (cold tomato and pepper purée), Carmona-style spiced spinach, boronía (eggplant ratatouille), wild partridge and rabbit, and chachipós (sponge cakes soaked in syrup).
Prepared to take on Feria? Contact Parador Carmona to book your Andalusian escape today!