A Two-Day Getaway at Luxury Hotel Parador Zafra
Not every holiday in Spain can be an extended one, but that doesn't mean a weekend getaway can't be just as fun. Take a two-day trip to the peaceful city of Zafra in the heart of Spain, where narrow, winding streets, Gothic cathedrals and Renaissance palaces welcome you to this historic locale.
Here you will find luxury hotel Parador Zafra ready to make your weekend break full of art, history and natural splendour an unforgettable one.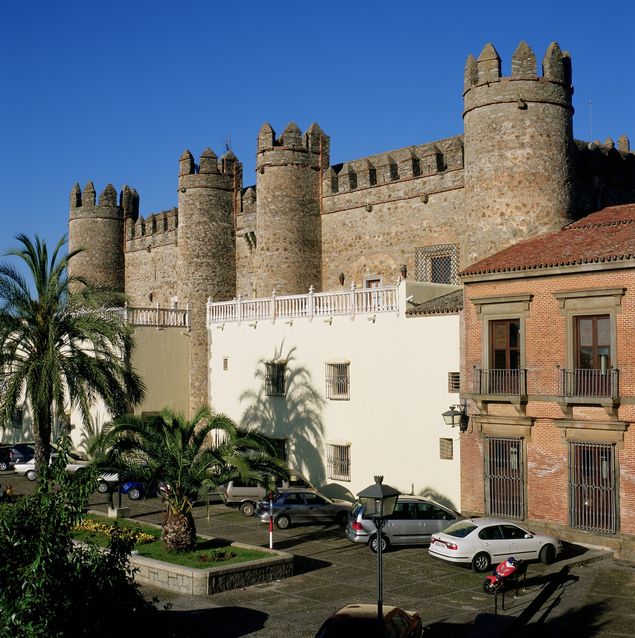 Parador Zafra
Luxury in La Sevilla Chica
Located between Badajoz and Seville in the south, Zafra has a long history. The ruins of over 20 Roman villas have been discovered here, while medieval Arabs - who called this town Safra - turned it into a fortified outpost. After its capture by Christian troops in the 13th century, Zafra became the centre of the domain of the House of Feria, a powerful aristocratic family.
The most famous building in Zafra is the Parador itself, the Palace of the Dukes of Feria, which dates back to 1437. This early Renaissance masterpiece combines military grandeur - as evidenced by its massive, defensive towers - with delicate, Gothic-Mudéjar decorative elements. While all rooms in the palace are spectacular, two stand out above the rest: theTorre del Homenaje (Homage Tower), a round bedroom located within the castle, and the Sala Dorada (Golden Hall), a bedroom in the upper cloister with an incredible, completely original 16th- to 17th-century coffered ceiling and a private terrace overlooking the square.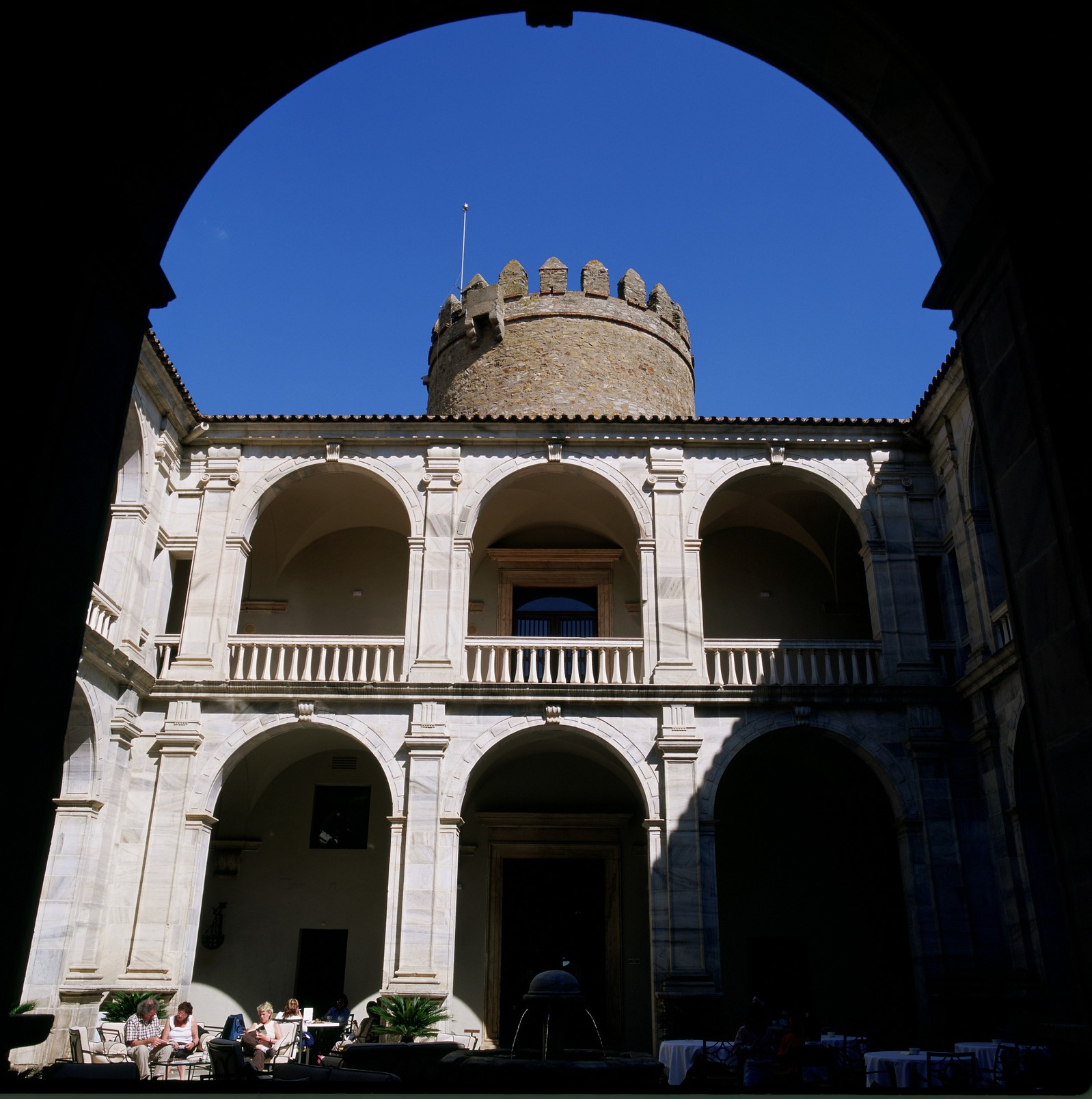 Parador Zafra
Outside the Parador, spend the first day of your two-day getaway wandering through this ancient city's narrow streets and delightful plazas, such as the Plaza Grande and the Plaza Chica. Despite its location in Extremadura, a stroll in Zafra often recalls classic Andalusia, so it's no surprise that this area is referred to as la Sevilla chica - mini Seville.
Pastoral bliss
Spend another day exploring the lush countryside surrounding Zafra on the Duchy of Feria Route, which offers visitors the chance to retrace the steps of this illustrious noble family. Or venture out of Zafra to La Lapa and Salvatierra de Barros for fantastic views of green farmland, where you may spot the pigs used to produce delectable Iberian ham. Later, continue on to the medieval village of Feria, the site of the ancestral home of the House of Feria, where a tower offers a spectacular panorama of the landscape.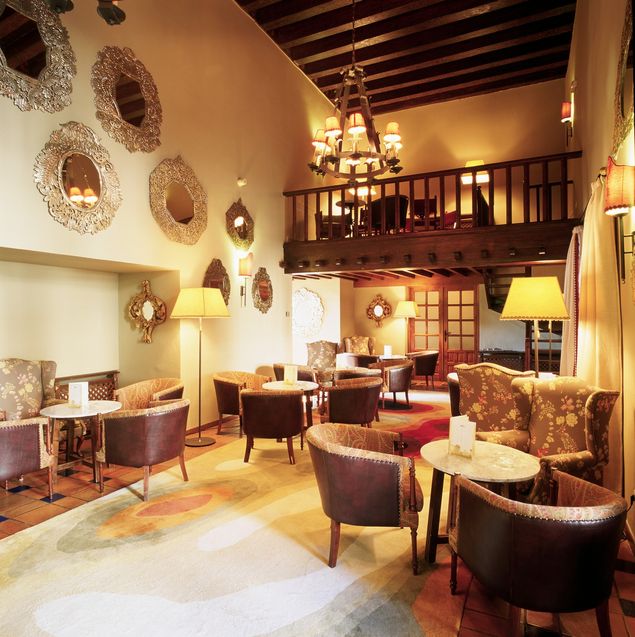 Parador Zafra
After a day in the country, head back to the Parador for some traditional regional Spanish cuisine. Delicious liver and lard zurrapa or a pork ribs, onions and pepper dish known as almoraque are only a couple of the tasty options on the hotel restaurant's menu. At the end of your meal, treat yourself to cinnamon-flavoured repápalos puff pastries or corazones de obispo, sweets made with almond and egg yolk according to a traditional recipe.
Interested in a weekend getaway to Zafra? Contact Paradores today.