Tales of the Alhambra: A Holiday in Granada
Washington Irving's classic Tales of the Alhambra is a menagerie of memoirs and a time-traveller's fantasy. In 1829, the famous American author spent an extended holiday in the Alhambra, a Moorish palace and fortress in Granada, Spain. He endearingly refers to the city and the palace as a terrestrial paradise.
Tales of the Alhambra is a libation of poetic realism: a subtle weaving of an Iberian travelogue combined with the lyrical whimsy and spontaneous outbursts of a singing, lamenting bard, aglow with tales of vagabond companionship and romantic chivalry.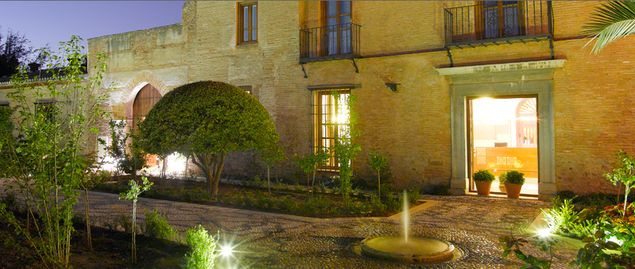 Parador Granada
Luxury Hotel Parador Granada
After finishing the novel, readers are often tempted to take a holiday in Spain to visit the impressive palace. Parador Granada offers luxurious accommodations and spectacular views of the Alhambra palace.
The luxury hotel is full of history and beauty itself. The walls stem from the 15th century Franciscan convent built over a 14th century Moorish palace. Surrounding the hotel are the Alhambra's royal gardens and courtyards, the bewitching elegance and grandeur of the royal abode of the Moorish kings and, subsequently, the resting place of the Catholic Monarchs.
In his book, Irving describes the "verdant and fertile valleys" surrounding the imposing fortress. He says that, "the very rock is compelled to yield the fig, the orange, and the citron, and to blossom with the myrtle and the rose."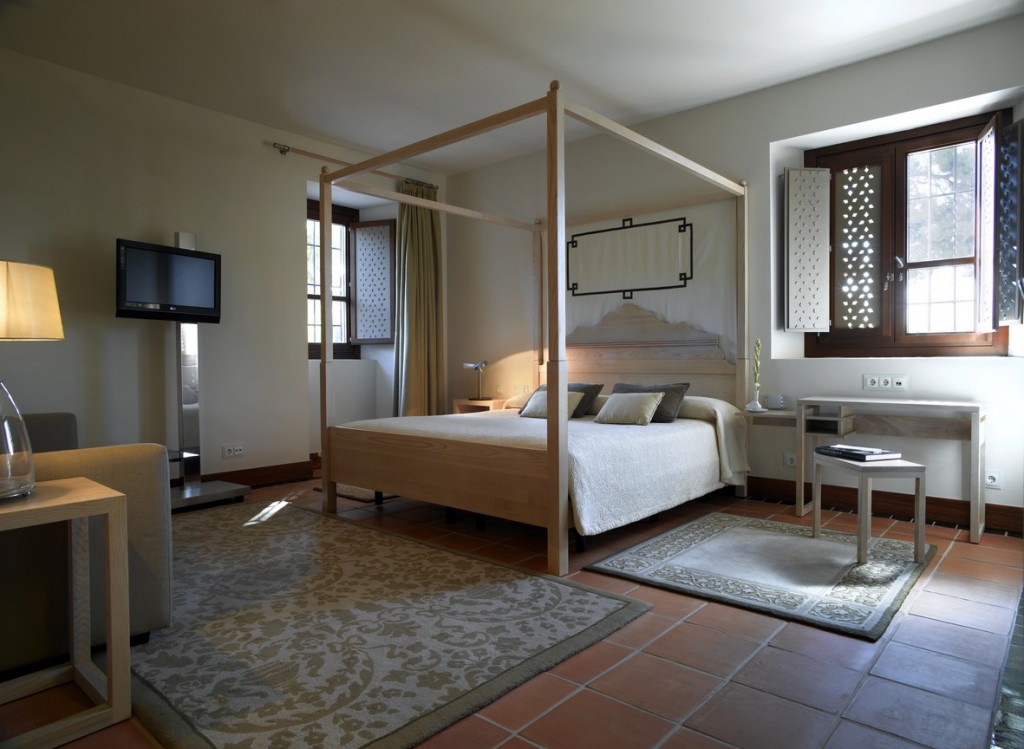 Suite Parador Granada
The Alhambra and the Generalife
The fortress is comprised of several magnificent buildings, one of which is the Palace of the Lions, so named for the interior courtyard adorned with an ornate fountain surrounded by 12 stone lions. Water is abundant in Granada, and the Moorish decoration highlights its importance in their culture with numerous fountains and springs throughout the city.
Carlos V built his palace within the walls of the Alhambra, aptly named Carlos V's Palace, and the stonework and style is a stunning example of the Spanish Renaissance.
Nearby on Sun Hill lies the Generalife. Although not considered part of the Alhambra, it is closely connected as the Moorish kings used this palace as a resting place. Stroll through the Acequia Courtyard within the grounds and take in the beauty of lush green gardens. It started out as a typical oriental garden, but when the Christians redesigned it during the 16th century, it took on more of an Italian style.
Check out the book by Washington Irving and then come to marvel at the beauty yourself!