A Springtime Journey Along the Way of St. James
Spring is one of the best seasons to begin the Camino de Santiago, or Way of St. James, one of the world's most important Christian pilgrimages with routes snaking throughout Europe. The weather is not too cold and not too hot - the perfect temperature for the long walk towards the cathedral in Santiago de Compostela, the legendary resting place of the apostle St. James.
Thousands of people embark on this peaceful journey each year, crossing some of Spain's most stunning landscapes on foot, bicycle or horse. This spring, let Paradores' historic and luxury hotels along the way help make your trek to the Galician capital even more memorable.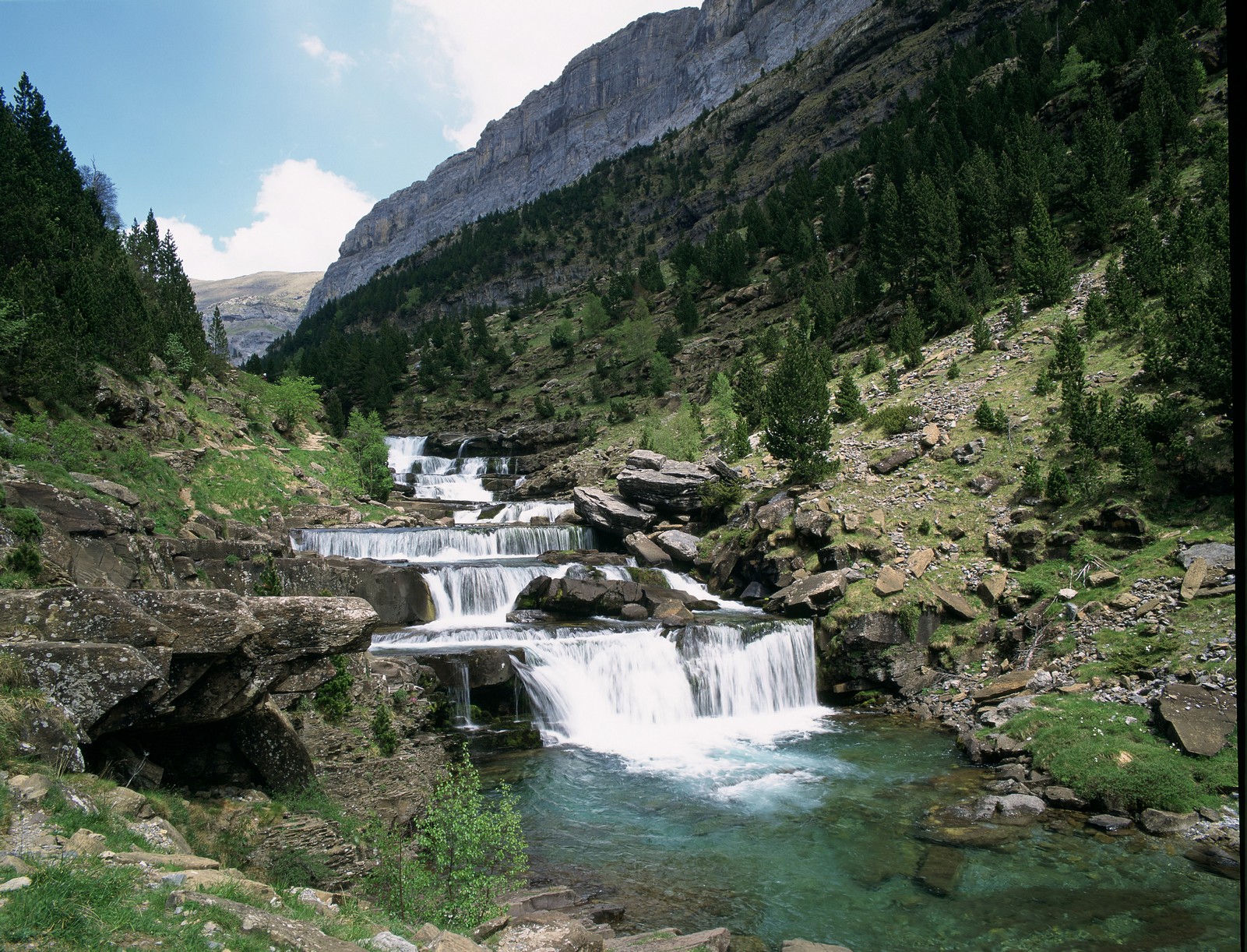 Parador Bielsa
Aragonese route
Pilgrims can choose from a variety of different Camino de Santiago routes that are recognized as UNESCO World Heritage Sites. Many choose to begin in Aragón, crossing the Pyrenees at the Somport Pass and making their way across this mountainous region. If you start the journey here, have a rest at Parador Bielsa, a beautiful alpine lodge located within the Ordesa y Monte Perdido National Park.
Further on, you'll discover Parador Sos del Rey Católico, a splendid stone edifice that looks down upon the picturesque town where King Ferdinand of Aragon - the king who created modern Spain upon marrying Queen Isabella of Castile in 1469 - was born.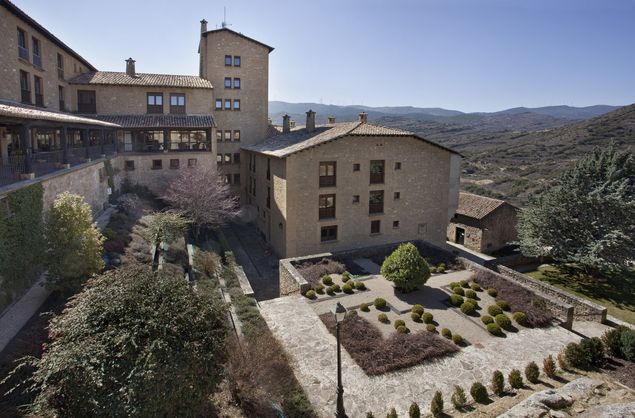 Parador Sos del Rey Católico
The Aragonese route eventually merges with the French Way, which crosses over the Pyrenees from France through the Spanish region of Navarre. The path through these rolling hills and verdant valleys will then bring you within a stone's throw of Parador Olite, a 15th-century castle with soaring towers and a grand chapel.
You'll soon cross into La Rioja, a land known for its exceptional wines. Here you can take a break at Parador Calahorra, a charming red-brick building with excellent riverside views and a world-class restaurant where you can sample local meats and Riojan red wine.
Northern way
A less well-known, but equally delightful route is the Camino del Norte, which enters Spain from Irún and follows the northern coastline to Galicia, with pilgrims walking along the ancient Via Agrippa laid out by the Romans when this land was under Rome's rule.
While the hiking is slightly more intense, this route features an incredible panorama of the Bay of Biscay and will take you to spots like Parador Hondarribia, a medieval fortress by the sea.
Finally, when enter the holy city of Santiago and visit the cathedral, reward your efforts with a stay at Parador Santiago de Compostela next door. Recently ranked as Spain's best hotel by Condé Nast Traveller magazine, this Parador is the world's oldest continuously operating hotel, built in 1499 to serve as a pilgrim's hospital and hostel.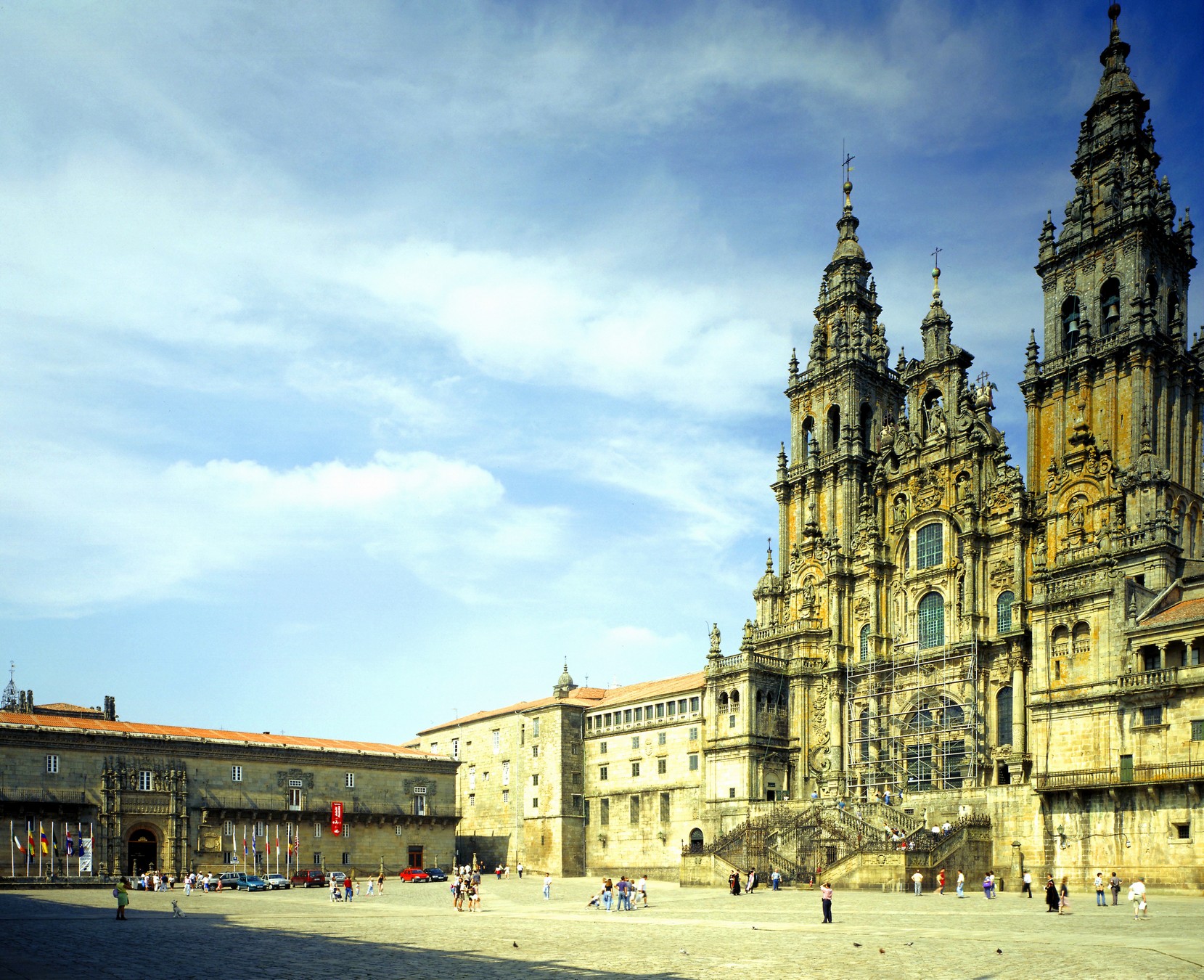 Parador Santiago de Compostela
Interested in the Way of St. James? Contact Paradores today.