Spring Is in Bloom in Paradores' Gardens in Spain
Soon spring will have sprung in Spain, which means long sunny days, balmy weather and colourful gardens as flowers of all sorts begin to blossom with the change of season.
Spring is also the perfect time to plan a holiday in Spain. Want to make the most of the season? Book your stay at one of Paradores' luxury and historic hotels, where you'll enjoy lush gardens in full bloom and green spaces only steps away from your own cosy room.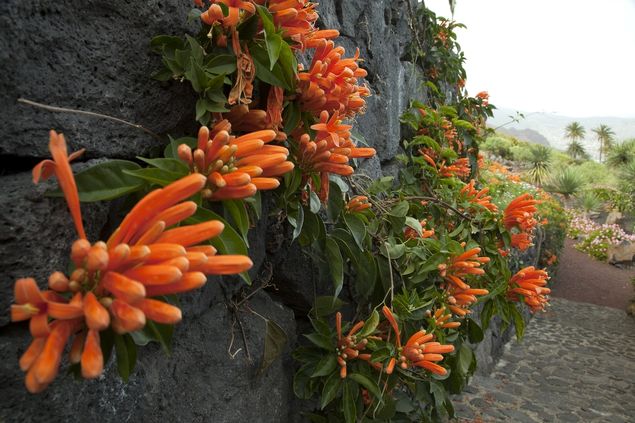 Parador La Palma
Parador La Palma
Parador La Palma in the Canary Islands not only features breathtaking views of the Atlantic Ocean and perpetual summer-like temperatures, but also an expansive 44,000 m2 garden centred around a gushing waterfall. Take a stroll through the greenery and you'll spot a wide variety of vegetables and herbs, including tomatoes, aubergines, pumpkins, green beans, courgettes, leeks, rosemary and thyme.
Thanks to the island's rich soil and warm weather, the garden also grows many tropical fruits, such as bananas, papayas, avocados, mangoes, pineapples, dates, passion fruit and lemons. These fruits are the main ingredient in the Parador's homemade marmalade, available at breakfast each morning for guests in the dining room.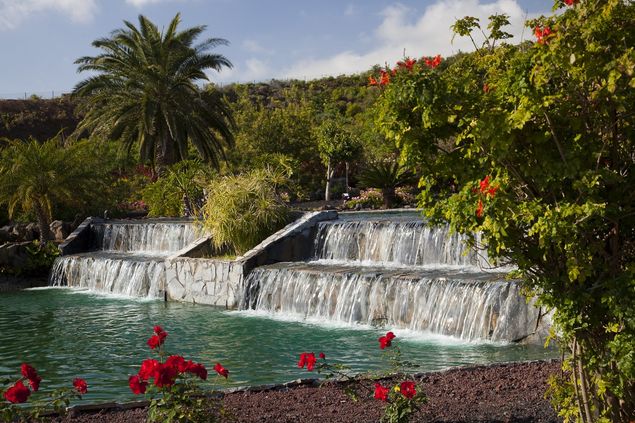 Parador La Palma
Wondering which plant is which? Don't worry, botany lovers - all of the plants and trees are meticulously labelled with their scientific names.
Parador Granada
Parador Granada, a former monastery located within the enormous Alhambra palace and fortress complex built by the Muslim emirs of Spain's past, has a flourishing garden on its grounds. Flourishes of crimson, blush and orange paint this tranquil green space, and the aromas of coriander, laurel, basil, sage, thyme and mint fill the air.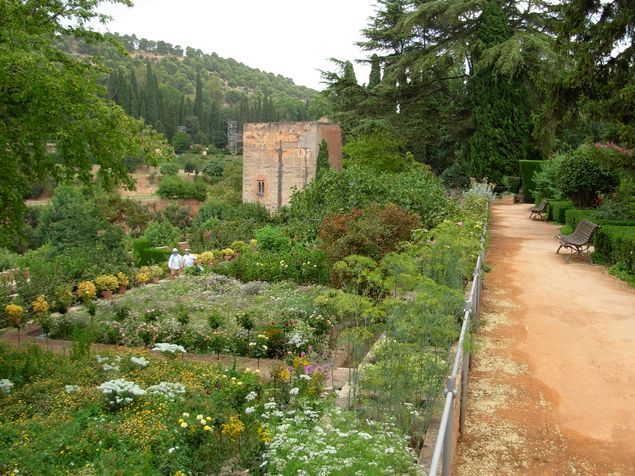 Parador Granada
In fact, the mint grown in the Parador's herb garden is used to prepare traditional Arabic tea for any guests who are thirsty for a warm, relaxing drink. Make sure you take your tea in the garden, where you'll find numerous patios and terraces to plant yourself in.
Parador Jarandilla de la Vera
At Parador Jarandilla de la Vera, you'll not only see spring bloom before your eyes, you'll smell it too. The hotel, located in a medieval castle with looming fortified towers, is home to many orange trees, and the lightly sweet smell of these blossoms perfumes the surrounding area throughout the season.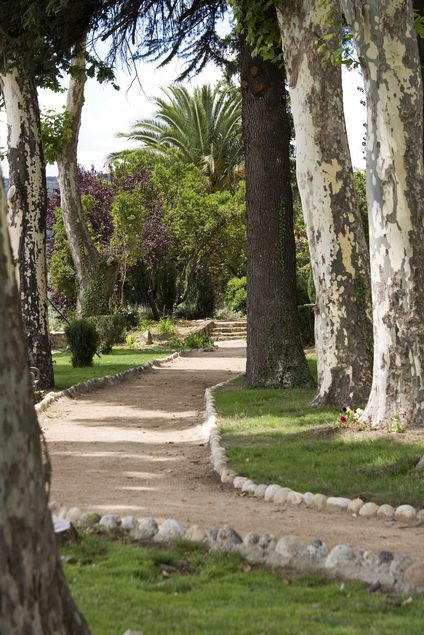 Parador Jarandilla de la Vera
The Parador's grounds also count olive trees, chestnuts and oaks as well as an outdoor swimming pool, a patio and views of the rolling landscape. For nature buffs, nearby Monfragüe Park and the river Tiétar are prime locations for hiking or simply taking in a bit of the pristine air.
Spring is just around the corner! Book your holiday in Spain at Parador La Palma, Parador Granada or Parador Jarandilla de la Vera today.