Spanish luxury hotels with playgrounds
Family holidays are made more enjoyable at Paradores in Spain. Many of these luxury hotels offer fantastic playgrounds which provide kids a great place to play, while parents can relax and pamper themselves in the sunshine.
Holidays in Paradores offer fun for the whole family. The surrounding areas are chock-full of possibilities for various day-trips and excursions. However, relaxing around the luxury hotel is also quite pleasant.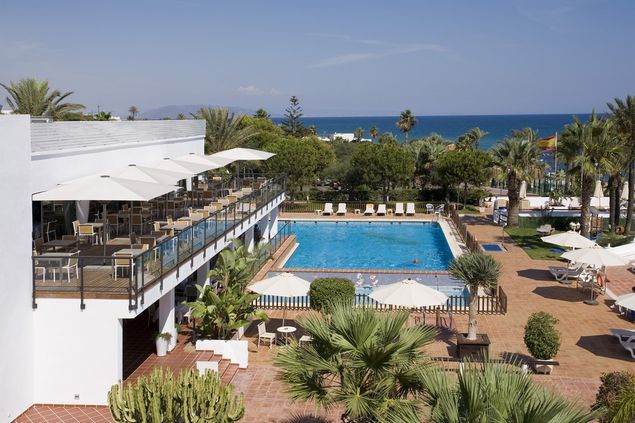 Parador Mojácar
Paradores with swimming pools
Parador Jarandilla is set in a medieval 15th century castle in western Spain. Its exclusive valley location, is surrounded by gorges filled with water, chestnut tree forests and oak groves. Besides the stunning natural setting, it boasts medieval architecture, such as towers, turrets and a courtyard, which will transport you back in time to a more romantic age. Your children will love the parador's outdoor swimming pool, where they can splash about for hours, while you relax and work on your tan.
Parador Mojácar is another delightful hotel that your whole family will rave about. Its playground is fully-equipped, and will keep your kids busy for hours on end. As the parador is right on the coast of Mojácar, from the enormous swimming pool, which is surrounded by palm trees, you can gaze out over the Mediterranean Sea.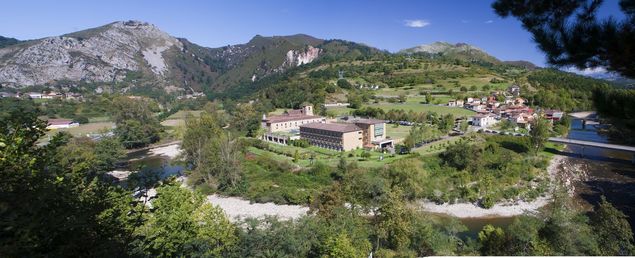 Parador Cangas de Onis
Playgrounds in Paradores
Cangas de Onís is another kid-friendly parador with a fantastic playground. Located in the medieval Monastery of San Pedro de Villanueva, overlooking the River Sella, this parador is sure to enchant the whole family. The lush green surroundings of the Asturian countryside offer lots of hiking opportunities.
Families looking for great holiday spots will love Parador Gredos. Its playground will keep your kids busy for entire afternoons on end. Its location in the Alto del Risquillo also means there are great opportunities for hiking with the whole family.
Parador Guadalupe also has a fun playground. Your children will love playing in the swings and slide for hours. After that, they can take a refreshing dip in the parador's huge outdoor pool. If anyone in your family likes tennis, they should definitely play a match at the hotel's tennis court. This comfortable parador is set in the 15th century Hospital of St. John the Baptist, and boasts lovely architecture with whitewashed arches.