A Spanish Holiday in Olive Oil Country With Paradores
Fruity or peppery, extra virgin or virgin, olive oil is a key ingredient in Spanish cooking and one of the country's most precious commodities. This golden oil is made with olives cultivated throughout the country and comes in several different varieties.
Spain's "liquid gold" has become so iconic that the latest trend in travel here is oleoturismo, or olive oil tourism, which leads visitors on a crawl across the country in order to introduce them to the world of Spanish olive oil.
Paradores luxury hotels in Spain are the perfect spots to sample the different flavours of Spanish olive oil on a culinary getaway. Whether used as cooking oil to sauté locally grown vegetables or drizzled on an expertly prepared dish as a finishing touch, Paradores' restaurants are never short of this delicious ingredient.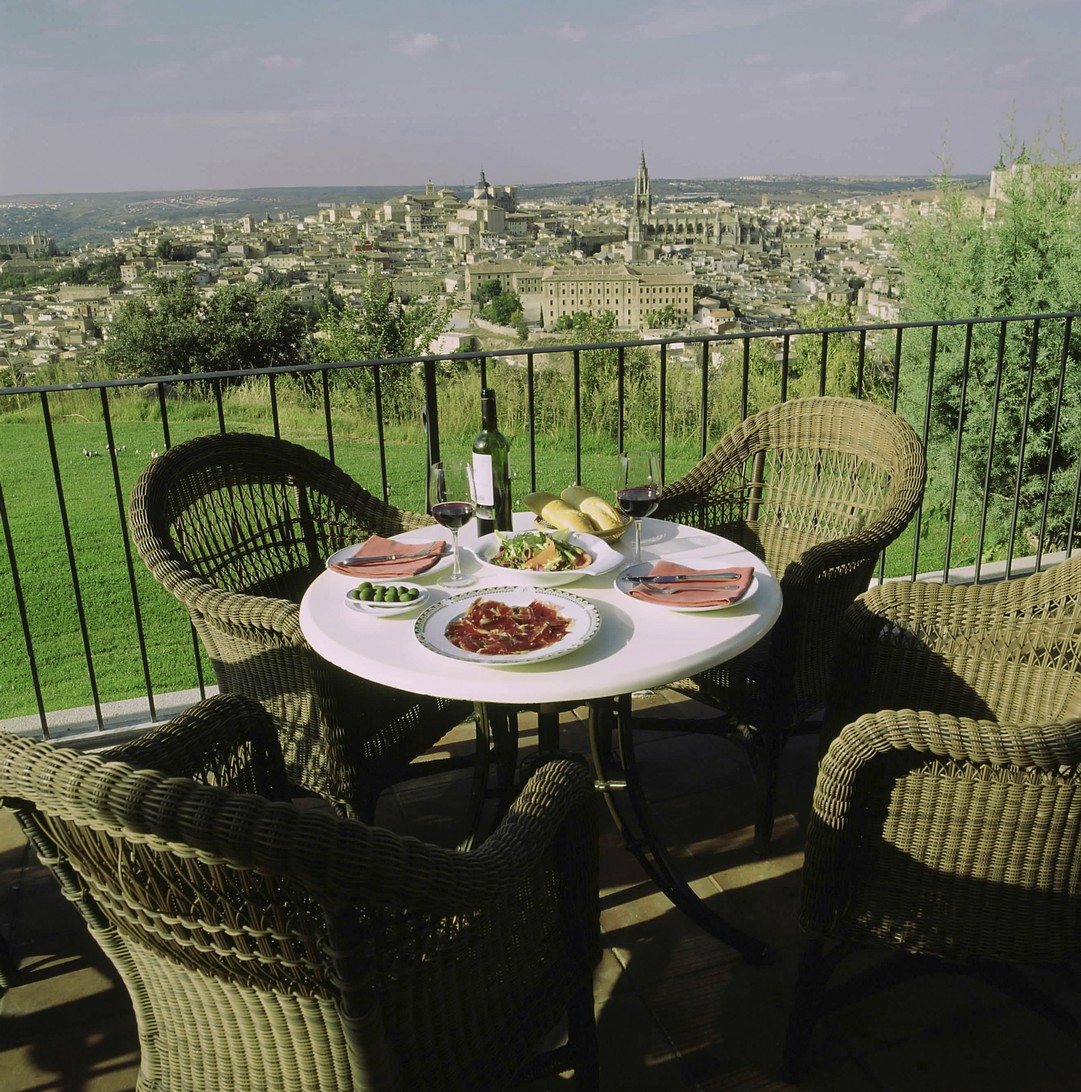 Parador Toledo
Golden south
Olive oil has been made in Spain for thousands of years, thanks to the country's temperate weather and lush landscape. Nowadays, Spain produces nearly half of the world's olive oil and consumes an impressive 13 litres per person per year.
The lion's share of production takes place in Andalusia in the province of Jaen, home to Picual olives. Here, visit the historic complex known as Almedina de Cazorla, where you can learn about the evolution of olive oil production in Spain in its museum. Stroll through the green groves, view the olive presses, and take part in a tasting of this classic oil in the heart of olive country.
Parador Cazorla, a lovely Andalusian country house in the heart of the Sierra de Cazorla, Segura y las Villas Nature Reserve, is not far from the museum. At this magical hotel in the midst of a mountainous pine forest, get your fill of Picual olive oil, topped on gazpacho, a chilled tomato and vegetable soup; in migas, a breadcrumbs dish; or as a star ingredient in many other regional Spanish recipes.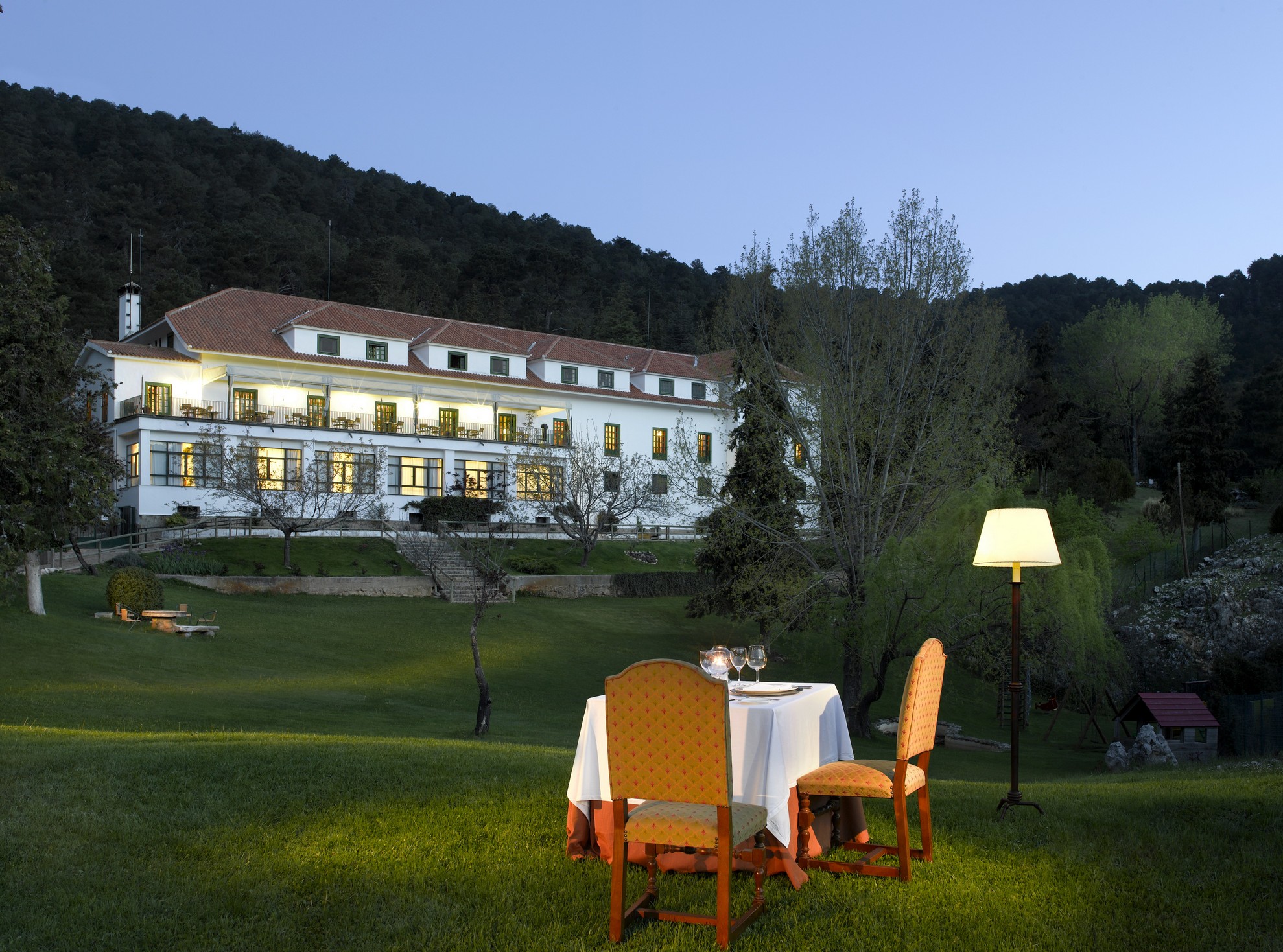 Parador Cazorla
Olive oil in the north
Despite the dominance of Andalusian olive oil, other Spanish regions produce equally delicious varieties of the golden stuff. Central Spain's intense sun provides the ideal conditions for the Cornicabra olive, grown in the provinces of Ciudad Real, Toledo and Madrid. The restaurant at Parador Toledo provides a perfect setting to savour this intensely flavoured olive oil, used in calderata stew, rabbit with garlic, and venison with mushrooms.
Further north is Parador Cardona, where you can sample oil made from the hearty Arbequina olives. This Parador, located in a medieval castle in central Catalonia, is also a stone's throw away from Les Garrigues' Parc Temàtic de l'Oli, an olive oil theme park home to millennial olive trees.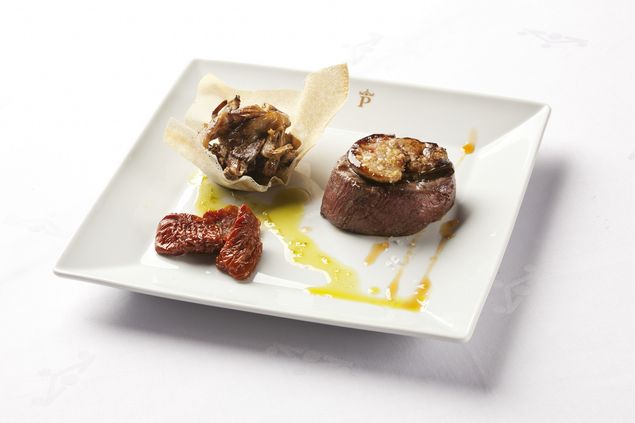 Parador Cardona
Craving an olive oil holiday in Spain? Contact Paradores today.