Spanish Cheese on the September Menu at Paradores
One of the finest foods to be found in Spanish cuisine is cheese. There are endless varieties of cheese produced throughout Spain, from mild and tangy to aromatic and sweet, from dry and crumbly to soft and creamy.
If you fancy yourself a cheese connoisseur, or you simply enjoy a bite of Spanish cheese with your wine, now is the best time for you to visit one of Paradores many luxury hotels in Spain. Why? September is Cheese Month at Paradores.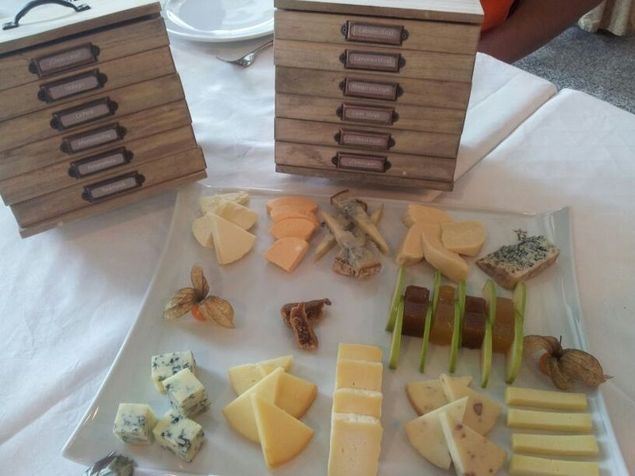 Cheese bar at Parador Cangas de Onís
Spanish cheese
Cheese has a long history in Spain. Ancient Romans, some of whom made their homes on the Iberian Peninsula, popularized the production and consumption of cheese. After the fall of the Roman Empire, Christian monasteries in Spain continued the production of cheese, and its popularity slowly grew from there.
Nowadays, there are more than 100 varieties of cheese available in Spain, and each region has its own specialty made from goats', sheep's or cows' milk, or sometimes even a combination of the three. Perhaps the most famous Spanish variety is Manchego, a creamy sheep's milk cheese aged up to two years produced in the central La Mancha region.
Other widely renowned Spanish cheeses include Cabrales, an artisan cheese from the northern region of Asturias made from unpasteusized cows' milk sometimes blended with sheep's or goats' milk, and Mató, a fresh cheese from Catalonia similar to ricotta cheese that is often served with honey as dessert.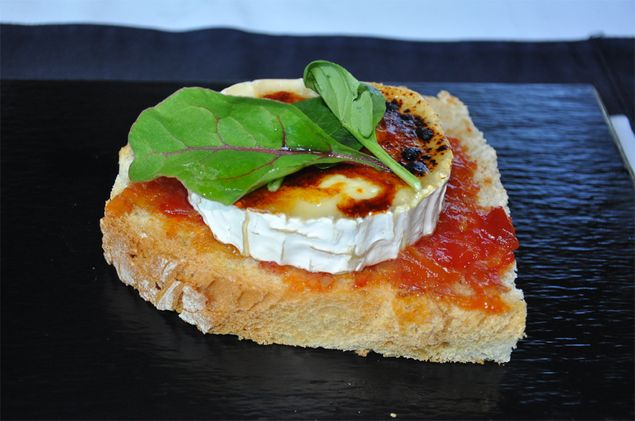 Cabrales cheese
Murcian wine cheese, a harder cheese from the southeastern region of Murcia, is named as such because its rind is washed in wine as it matures.
Torta del Casar, a creamy and slightly salty cheese from the western region of Extremadura that is normally scooped instead of sliced, is also popular, as well as the similar La Serena cheese, which is curdled using a substance found in artichokes.
From factory to plate
All of this delicious cheese is made in queserías, or cheese factories. Throughout September, various Paradores are offering guided tours of these historic and charming factories to give you a glimpse of how this Spanish culinary staple is made.
Parador Santillana, for example, offers a visit to a factory run by Cistercian monks who continue the centuries-long tradition of cheese-making within religious orders. Or in the Parador Bielsa, you can also sign up for a workshop on queso fresco production.
To sample Spain's wide selection of cheese, tastings are available at Paradores in Nerja, Ciudad Rodrigo, Bielsa, Manzanares, Benicarló, Cáceres, Benavente, Alcalá de Henares and Cangas de Onís. If you stay for dinner at the Parador, you get the tasting free of charge!
La Serena cheese
In the restaurants of some Parador hotels, cheese bars are also available to sample the fare according to your own preferences. In others, chefs have prepared special cheese-based hors d'oeuvres served with a host of other ingredients that highlight the different taste of each variety. And as you fill up on cheese, wash it all down with a glass of Spanish wine. When selected carefully, the two delicacies go well together. During the month of September at Paradores, you can enjoy a glass of wine and a cheese tapa for €4.
If you love Spain and love cheese, it's not too late to take advantage of this delicious opportunity! Contact Paradores today.