Savoury Spanish Soups in Andalusia
Some of the most appetizing dishes in Spanish cuisine during the hot summer months are the various kinds of cold soups, such as gazpacho, salmorejo, ajoblanco and porra antequerana, all typical of different parts of Andalusia, Spain.
All these mouth-watering dishes can be savoured at the luxury Paradores hotels located in the region where they originated.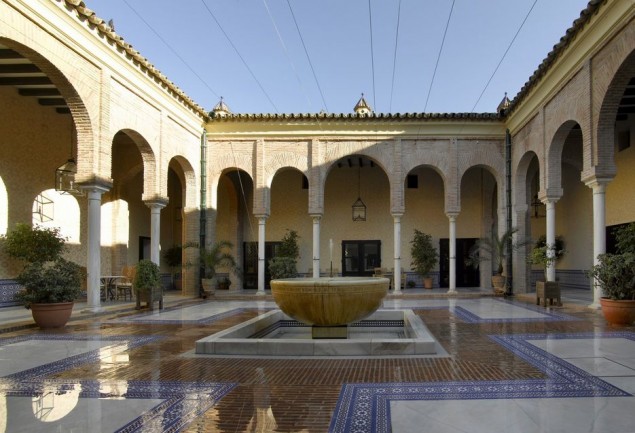 Parador Carmona
Gazpacho in Parador Carmona
The original and most well-known type of gazpacho comes from the region of Andalusia. It is a tomato-based, vegetable soup, incorporating other ingredients such as cucumber, bell peppers, garlic, bread, water, olive oil, vinegar and salt. Served in a bowl garnished with diced tomato, cucumber, onion or other fresh vegetables or even just poured straight into a glass to drink, this cold soup is extremely popular all over Spain in the warm months.
You can try a great gazpacho in Parador Carmona, located only 30km from the Andalusian capital, Seville. Order it as a refreshing starter in the Parador's beautiful dining room to whet your appetite before sampling other succulent local dishes.
Salmorejo in Parador Cordoba
Salmorejo is a thick cold tomato soup or cream, whose only other ingredients are bread, olive oil, garlic, vinegar and salt. Originating from Cordoba in Andalusia, it is often served with a garnish of diced Serrano ham and/or hard-boiled egg.
At the foot of the Cordoba Sierra, Parador Cordoba is a wonderful place to savour a tasty salmorejo as a starter while enjoying a relaxing stay at this luxury hotel that is surrounded by lush vegetation.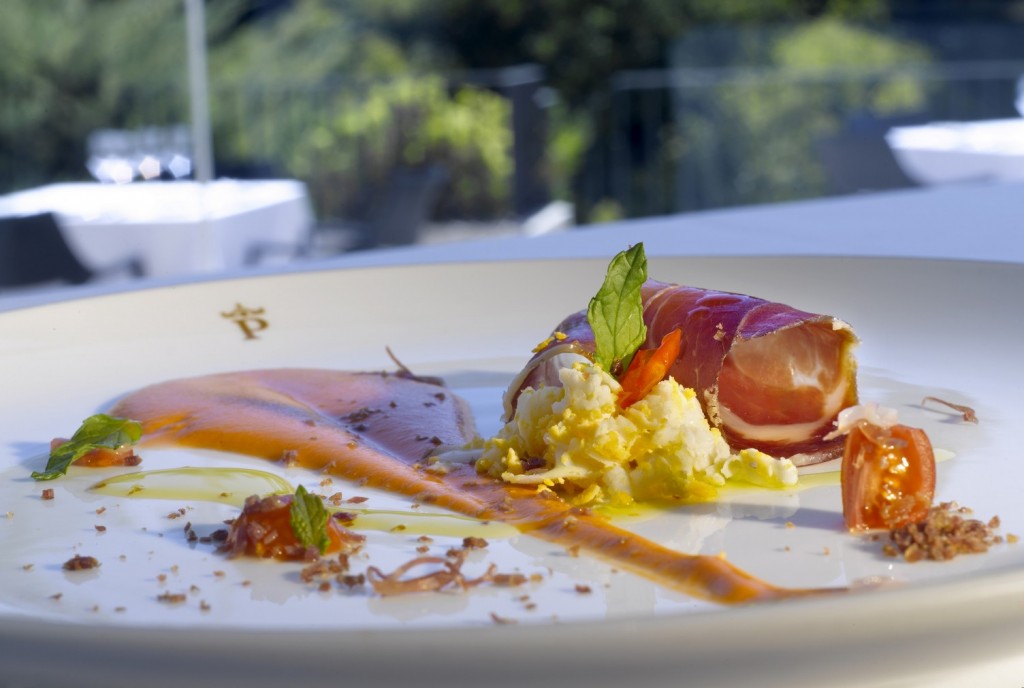 Salmorejo Parador Córdoba
Ajoblanco in Parador Ronda
Sometimes called "white gazpacho", ajoblanco is made by blending almonds, bread, olive oil, garlic, water, vinegar and salt together to make a thick creamy white soup which is sometimes served with grapes or pieces of melon or other types of fresh fruit. It is typical of Malaga and Granada.
Parador Ronda, in the Andalusian province of Malaga, features one of the finest restaurants in the region. Its wide selection of traditional dishes includes a delicious ajoblanco, which must not be missed.
La Porra Antequerana in Parador Antequera
La porra antequerana is a dish typical of the region of Malaga that is quite similar to salmorejo. The main ingredients are the same, with the addition of green bell peppers and garnished with anything from Serrano ham and hard-boiled egg to diced tomato and salted cod. Another difference is that it can be much thicker than salmorejo as it contains more bread.
The restaurant at the modern Parador Antequera serves an outstanding porra antequerana along with a selection other tasty local foods.
So, in the summertime, be sure to make the most of Andalusia's flavoursome selection of cold soups, which will keep you refreshed and full of healthy vitamins during the warm days of the season.