Reconnect With El Greco at Parador Toledo
Visit the unique 'The Greek from Toledo' exhibition on your next holiday in Spain, easily accessed from the Parador Toledo, a charming Castilian building overlooking this legendary city.
El Greco was a Renaissance master who managed to revolutionize Western Painting with his elongated figures and early expressionism. This year marks the fourth centenary of El Greco's death in Toledo, and the UNESCO World Heritage City is commemorating his imposing figure with the once-in-a-lifetime The Greek of Toledo exhibition, which you can easily access from Paradores´ luxury and historic hotel, Parador Toledo, a charming Castilian building overlooking this legendary location.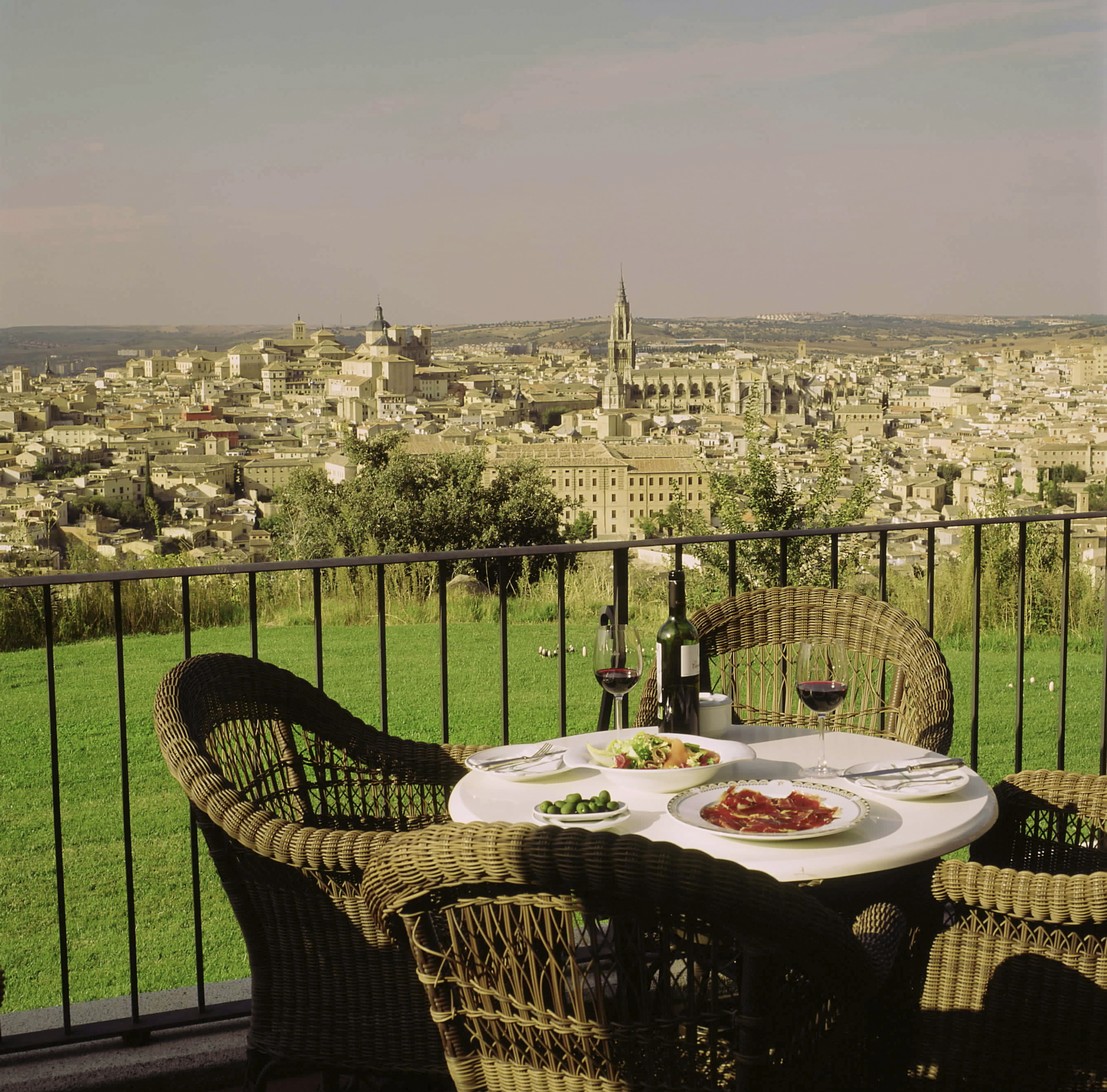 The view from a balcony at Parador Toledo
El Greco´s greatest exhibition
The exhibition stands out from all others in that, for the first time, it presents the bulk of El Greco's oeuvre in the context of Toledo itself, where most of the works were painted. The Museo de Santa Cruz portion of the exhibition includes a plethora of works on loan from some of the world's finest museums, including art from New York's Metropolitan Museum of Art, Saint Petersburg's Hermitage and Madrid's Prado Museum.
The exhibition continues in a number of 'Greco Venues' throughout the city, iconic locations linked to the artist, in which the public is offered a view of his works in a unique context. So visitors will be able to view works like The Disrobing of Christ in the Toledo Cathedral's sacristy, as well as classics like The burial of the Count of Orgaz in its original exposition location, the Church of Santo Tomé. Other locations include the Chapel of San José, the Convent of Santo Domingo el Antiguo and the Tavera Hospital, which features The Baptism of Jesus, an unfinished work in which one can observe elements of the artist's early expressionist style.
All the charm of the Imperial Capital
Experience the thrills of El Greco's favourite city, strolling through its winding streets and losing yourself in the renaissance architecture, all from the comfort of the beautiful Parador Toledo, a grand Castilian building decorated with elegant wooden beams and railings, Mudejar motifs and traditional tilework, which also offers great views of the city.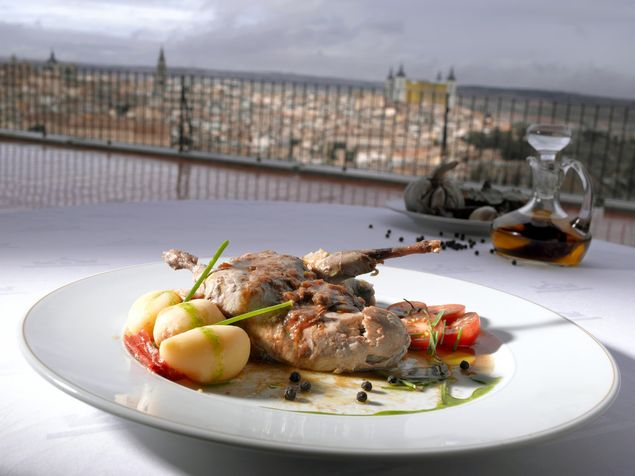 Dining at Parador Toledo
After a day catching up on the Cretan artist's masterpieces, head back for dinner in the Parador's exceptional restaurant, where you'll be treated to the finest Castilian cuisine: stewed partridge, roast lamb and venison tenderloin with honey are all on the menu, as are fish dishes like cod, or local delicacies including pisto manchego (a regional spin on ratatouille). A meal in Toledo cannot conclude without a sweet ending: ponche toledano (sponge cake) or marzipan are favourites.
If you´re an art lover, don´t miss this wonderful opportunity. Book your Spanish holiday with Parador Toledo today.