Pets are welcome at Paradores!
A grand holiday in Spain does not mean that your favourite pet needs to be left behind! Ten different Paradores' luxury and historic hotels are now pet-friendly, offering lodging and special accommodation for extra-small, mini or medium sized dogs and cats.
In collaboration with Royal Canin, selected Paradores locations throughout Spain cater to your beloved animals with welcome kits, beds and food. Now both you and your pet can enjoy the very best with Paradores hotels.
Pet-friendly hotels
Expanding from its original offerings at Cangas de Onís, Gredos and Ciudad Rodrigo, ten additional Paradores hotels now accept pets. Extra-small, mini and medium sized pets are now also welcome at Paradores Albacete, Cazorla, Cervera de Pisuegra, Cruz de Tejeda, El Hierro, Fuente Dé, Las Cañadas del Teide, Villafranca del Bierzo and Verín.
Imagine taking your dog out for an excursion through the woods surrounding Parador Cazorla's stunning Andalusian country house in the heart of the Sierra de Cazorla, Segura y las Villas Nature Reserve, or letting your cat accompany you as you stroll through Parador El Hierro's lovely garden in the foothills of this UNESCO World Biosphere Reserve... A treat like no other!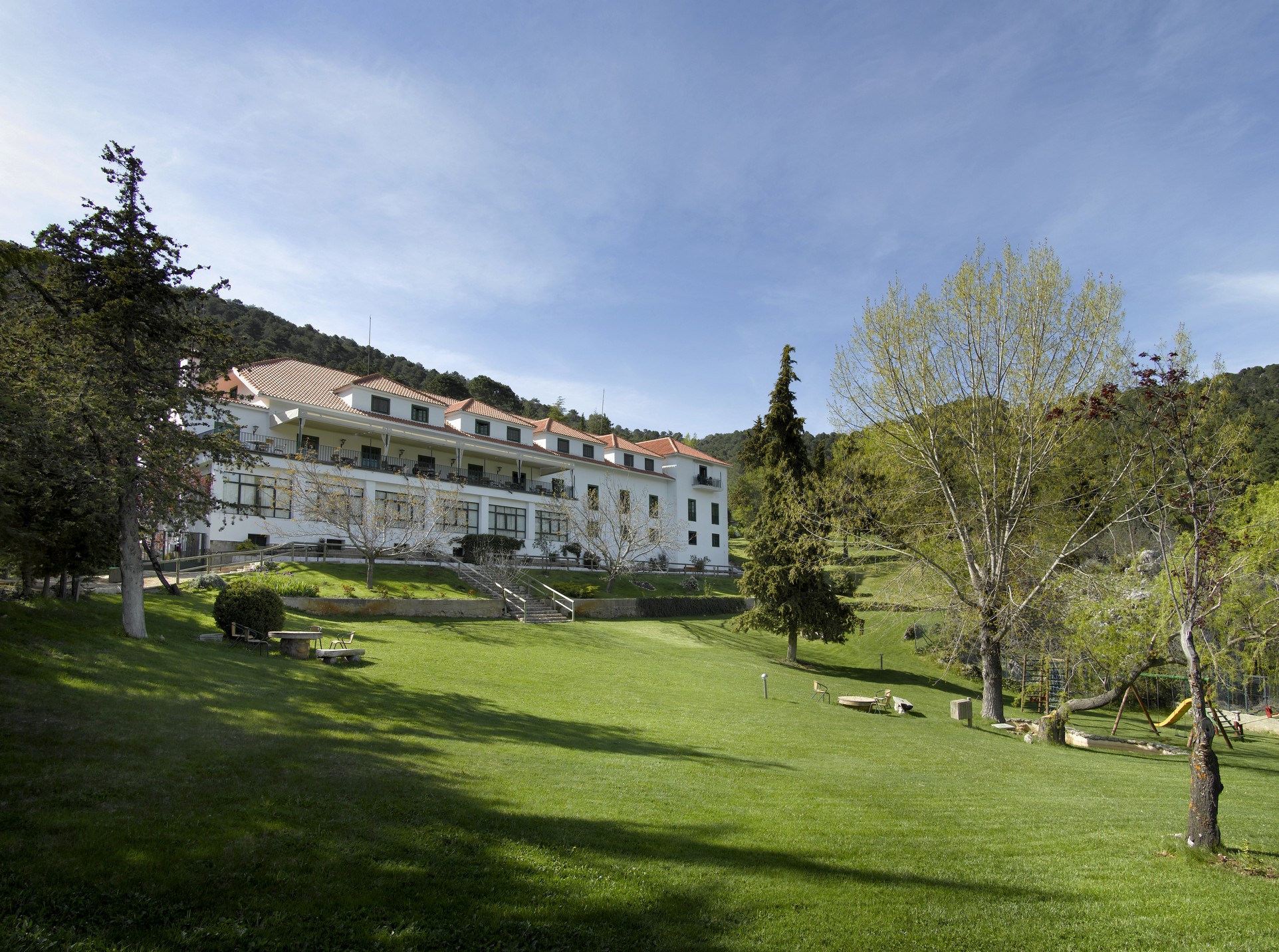 The luscious garden at Parador Cazorla
Four-legged luxury
If you wish to bring your pet along with you to the aforementioned Paradores locations, simply indicate that your pet will be accompanying you when making your reservation. For the rate of 15 euros per day, your canine or feline companions will be greeted with a special Royal Canin kit upon arriving at the hotel. The kit includes a personalized mat, food and water dishes, a special pet bed, and even food packs. The staff at Paradores will be more than happy to help you with whatever else your furry friend might need to enjoy a pleasant stay.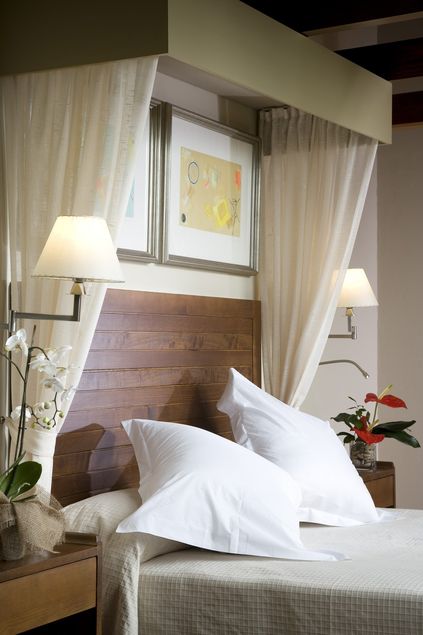 The lovely room at Parador Cruz de Tejeda
Guests should be aware that dogs belonging to breeds considered to be dangerous are exempt from this offer, and both insurance and proper vaccination cards are required for the pets in question. Within the hotels, pets must be carried personally or within a transporter, or kept on a lead.
Ready to set off on your Paradores visit with your four-legged friend in tow? Contact Paradores Albacete, Cangas de Onís, Cazorla, Cervera de Pisuegra, Ciudad Rodrigo, Cruz de Tejeda, El Hierro, Fuente Dé, Gredos, Las Cañadas del Teide, Villafranca del Bierzo or Verín today!