Parador Córdoba, Your Key to the Eternal City of Caliphs
Graceful arches, delicate Arabic calligraphy and the sounds of thousands of bells marking the passing of time. This is Córdoba, the eternal city of Caliphs, one of the West's greatest repositories of Islamic art... and the site of your next holiday in Spain.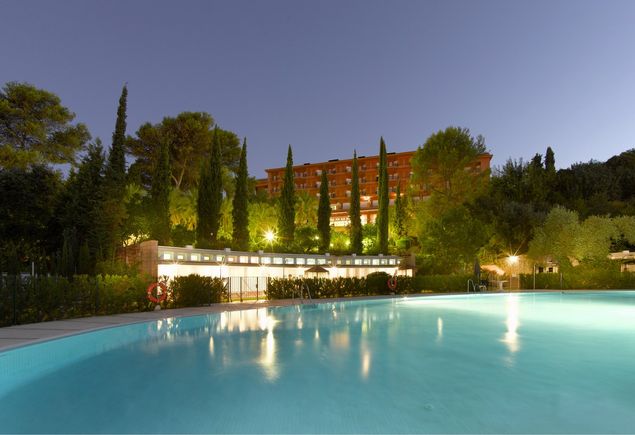 Parador Córdoba
With Paradores' luxury and historic hotels it's easy to get to know this incredible UNESCO World Heritage City, which this year is also the Iberoamerican Capital of Gastronomic Culture. Tour the famed Mezquita and treat yourself to delicious Andalusian cuisine with a trip to Parador Córdoba today.
A voyage back in time
While it was already a major city under the Romans, Córdoba reached its period of maximum splendour during Spain's Islamic period, when it was the capital of the Caliphate of Córdoba.
Today you can relive this legendary period just by taking a stroll through the city's Old Quarter, where you will find the famous Mezquita -once the main mosque and today Córdoba's Cathedral-, considered the most important example of Islamic architecture in the West. Lose yourself in the iconic prayer hall, composed of countless arches made of red and white stones that lead to a beautiful dome decorated like the night sky.
Afterwards, visit the Alcázar, the grand fort used by the Spanish kings after the Reconquista, which features architectural features dating back to the Roman, Gothic, Arab and medieval periods. Nearby you'll also find the Synagogue, one of the best-conserved in all of Spain.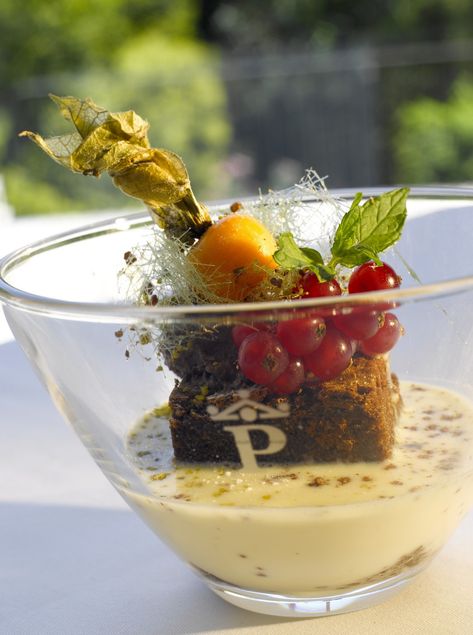 Chocolate Passion dessert at the Parador Cordoba´s restaurant
Luxury accommodation overlooking the city
Take all of it in from splendid Parador Córdoba, an elegant building erected over the ruins of one of the Caliphs' summer palaces which offers exquisite views of this immortal city.
Take refuge from the Andalusian sun with a dip in the pool or take a stroll through the garden before heading over to the Parador's restaurant, where you'll be treated to the classic regional cuisine. Start off with salmorejo (Córdoban tomato purée) or gazpacho blanco (made with almonds); afterwards, enjoy some migas (fried breadcrumbs) and a dessert of local puff pastries.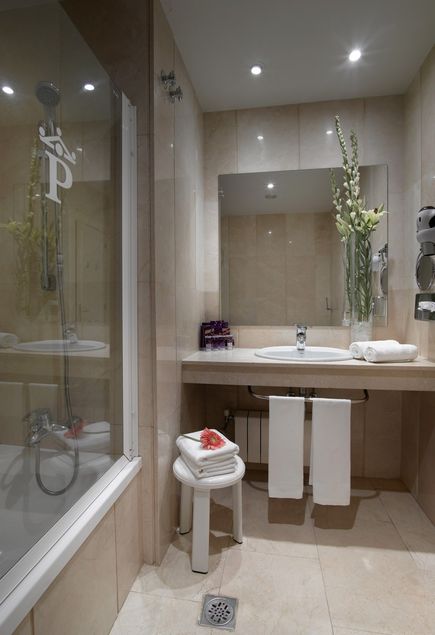 A bathroom at Parador Córdoba
Less than two hours away from Madrid and Seville by bullet train, Córdoba is easily accessed from all major Spanish cities. Contact Parador Córdoba to book your visit today!