MICE Travellers: Look No Further Than Paradores' Luxury Hotels in Spain

Why settle for the same old hall for your next event? Paradores' luxury and historic hotels aren't only the perfect place to stay while on holiday in Spain, but are also the ideal location for your meetings, incentives, conferences and exhibitions (MICE).
Our unique settings, comfortable conference spaces and excellent service ensure that guests see their events go off without a hitch.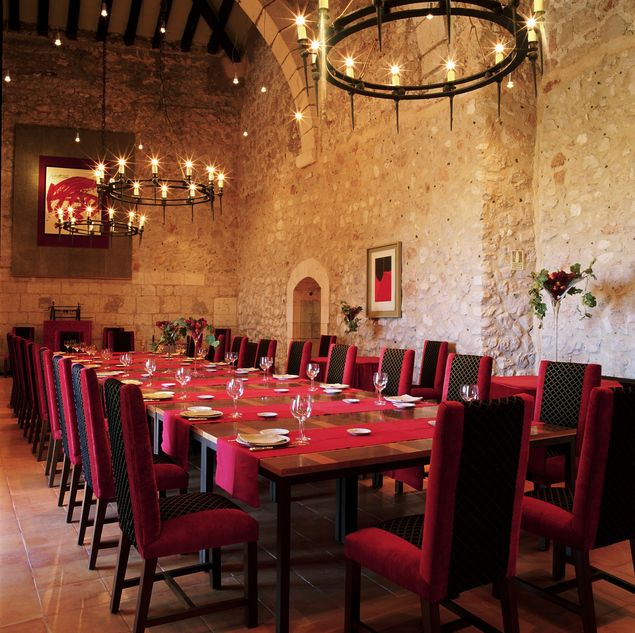 Parador Alarcón
MICE locations near major cities
Located just 20 kilometres from Barajas International Airport and the IFEMA trade fair facilities in Madrid, Parador Alcalá de Henares is a charming hotel set in a 17th-century monastery school within the World Heritage City of the same name. Modern décor mingles with Renaissance allure throughout the hotel, which boasts a wide array of halls that can accommodate anything from intimate business meetings and small conferences to sit-down banquets with 380 guests.
Just outside Barcelona is Parador Cardona, a 9th-century castle that is sure to impress your visitors. While taking a quick lunch break during your event in the Abad Hall, which holds 150 guests, or perhaps in the Ducal Hall, which seats 60, enjoy the panoramic views of the river Cardoner or explore the ancient grounds.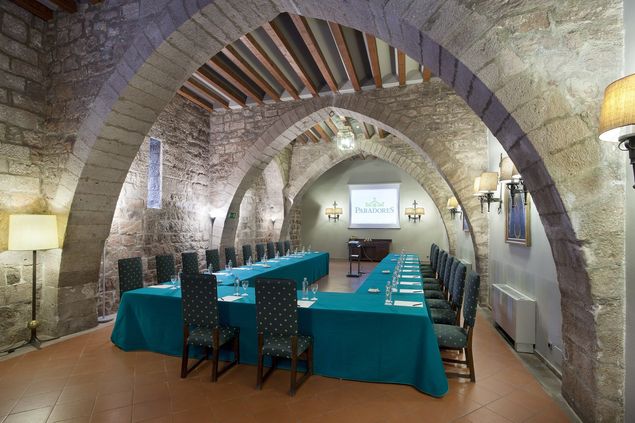 Parador Cardona
Another option in Andalusia to the south is Parador Cádiz, a wonder of glass architecture overlooking the bay and just steps away from the world-famous La Caleta Beach. It's easy to mix business with pleasure here - after hosting your event in one of the Parador's ultramodern conference rooms, take a stroll along the nearby 17th-century seaside esplanade or relax in the in-house spa.
Countryside escape
For true focus, get away from it all at Paradores' locations in the midst of the Spanish countryside. Parador Alarcón, for example, is a charming castle halfway between Valencia and Madrid that sits atop a peak overlooking the river Júcar. A large banquet hall is perfectly suited for any number of events, with a capacity for 70 sit-down or cocktail guests.
Or why not escape into the rugged wild? Former monastery Parador Cangas de Onis takes you to the foothills of the Peaks of Europe mountain range with a beautiful, remote spot surrounded by idyllic Asturian countryside, the river Sella and lush forests. MICE travellers will no doubt be inspired to get down to business within the austere setting of one of the Parador's event spaces, such as the 200-person Cúpula Salón or the cosy 15-person Consejos Salón.
Find out more about the wide variety of Paradores perfectly suited to host your events in Spain today!