Learn the Secrets of Medicinal Plants in Spain's Canary Islands
Rising from the midst of the Atlantic Ocean about 150 kilometres off the northwestern coast of Africa is Gran Canaria, the idyllic, second most populous island in Spain's Canary Islands. Often referred to as a "miniature continent" because of its microclimates and wide variety of landscapes—from white sandy beaches to dark green ravines—this tropical paradise has the perfect conditions to nurture all sorts of plants unavailable on the European continent.

Consequently, the island has long been a source of key plants used to make medicines back on the mainland. Want to see for yourself? Take a city break and escape to Gran Canaria, home to Tejeda's Medicinal Plants Centre and luxury hotel Parador Cruz de Tejada.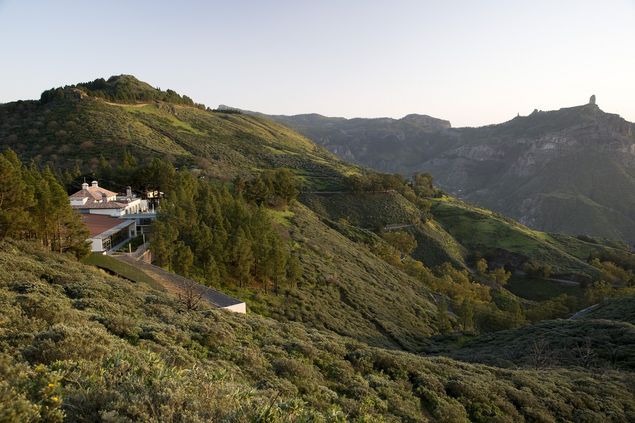 Parador Cruz de Tejeda
Traditional healing

Mankind has long relied on natural substances to ward off disease. Archaeological evidence shows that even back in Paleolithic times, our far-off ancestors consumed certain herbs to stay healthy. During the Age of Discovery, however, medicine was revolutionized thanks to mariners who were able to travel further and bring back samples of plants grown in climates that simply did not exist in Europe.

For Spain, the Canary Islands were an important destination for these new specimens, which would have never survived in the frigid north. Today, the Centro de Plantas Medicinales de Tejeda, or Tejeda Medicinal Plants Interpretation Centre, continues to grow the plants that have played a key role in human health. Built in a valley near the Pozo de las Nieves—the highest point in all of Gran Canaria—the centre is divided into a number of different halls that document mankind's interaction with plants; a lab in which visitors can see how the important elements of a plant are extracted; and a salon in which tea and coffee samples made with the plants are served. Outside, a series of gardens feature native medicinal plants including balsam (used to prevent poison ivy rashes), epazote (used to combat malaria and cholera) and berberis (now being used in experimental test treatments for diabetes).
Parador Cruz de Tejada

Drop in on Tejeda's Medicinal Plants Centre while staying at Parador Cruz de Tejada, a traditional Canary building with stunning views of the island's ravines, cliffs and hills. This Parador is ideal for those who want to get away from the city and back in touch with nature for a few days. Up for a hike? The hotel sits in the heart of the island and at the crossroads of many hiking trails.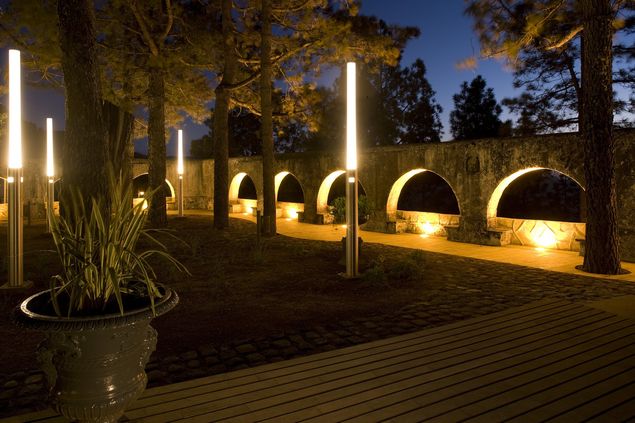 Parador Cruz de Tejeda
Looking to relax? Head to the Parador's spa, take a dip in its swimming pool, and then make your way to El Mirador, the outdoor bar with excellent views of the caldera, a large crater formed by volcanic activity over thousands of years.

While here, make sure you check out the Parador's restaurant, steeped in local tradition. Classic examples of Spanish cuisine include Canarian pork, chickpea stew, goat's milk cheese, and the regional fruity red and white wines. Of course, no trip to the islands is complete without papas arrugadas with mojo verde, a baked potato dish in a spicy sauce made with green peppers, cumin, pepper and salt.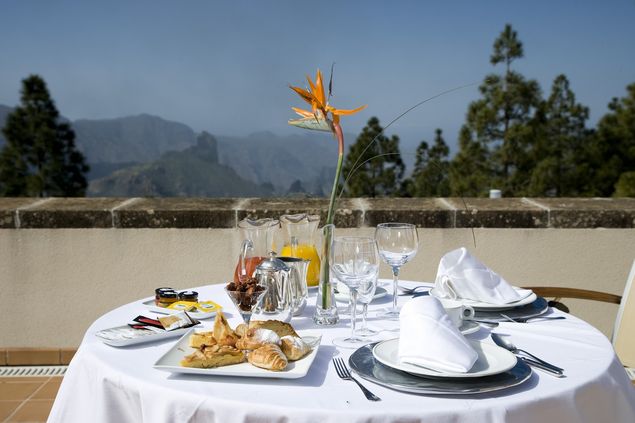 Parador Cruz de Tejeda
Interested in planning a city break to Parador Cruz de Tejada? Contact Paradores today.