Fresh Fruits and Veggies from Parador Gardens
Besides stunning locations and world-class service, Paradores also treat their guests to something not often found in other luxury hotels in Spain: vegetable gardening. From the tropical Canary Islands and sun-kissed Andalusia in the south, to the mountainous Basque Country in the north, many Paradores have their own gardens that grow fresh fruits and vegetables, which guests can enjoy in the hotel restaurants.
Home-grown marmalade
Perched on a cliff above the Atlantic Ocean, the garden at Parador La Palma benefits from the area's rich soil and warm, tropical breezes. The garden's 44,000 m² feature native plants and fruit trees, all of which are labelled so that guests can stroll through the garden and take a peek at the various greenery.
The vegetable garden at Parador La Palma
Fresh herbs such as mint, coriander, rosemary and thyme perfume the air as you wander these green routes, where a wide variety of vegetables are grown including tomatoes, aubergines, pumpkins, green beans, courgettes, and leeks, amongst many others. Of course, the garden is also home to many tropical fruits, including bananas, papayas, avocados, mangos, pineapples, dates, passion fruit, berries of all sorts, and lemons. Many of these are later used to create the delicious, home-made marmalades available at breakfast in the dining room each morning.
Rich herbs, Renaissance setting
Parador Argomáiz is a feast for the eyes, with its incredible location within a Renaissance palace and its views of the Alavese plains, Gorbea mountains and Ullibarri Gamboa marshes. For the tummy, the hotel restaurant prepares feasts of the finest Spanish cuisine with produce cultivated in the Parador's garden.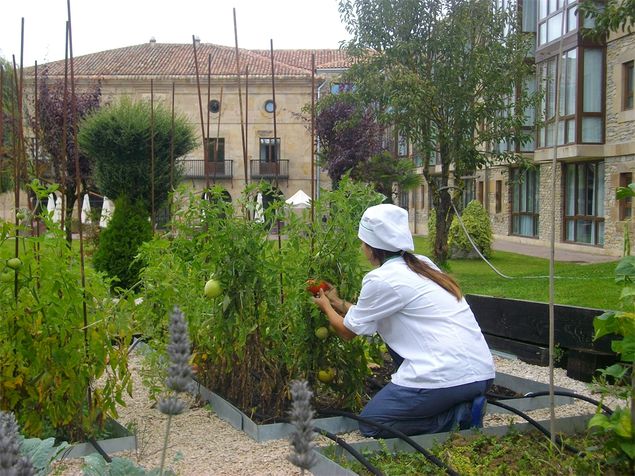 Parador Argómaniz
This completely eco-friendly hotel prides itself on using natural composting methods to enrich the soil. The result is a wide variety of fruits and vegetables for the Parador's dining room, including lettuce, cherry tomatoes, Brussels sprouts, Italian peppers and broccoli. The herbs grown in the garden not only flavour the restaurant's menu, but they also serve as a natural pest repellent.
Tea in the Alhambra
The same parcels of land that once fed the Caliphs of Moorish Spain today grow fresh fruits and herbs for Parador Granada's guests. Set in an ancient convent within the grounds of the Alhambra - a Moorish palace and fortress - the hotel's garden is awash with the aroma of coriander, laurel, basil, sage, thyme, and even mint, which is used to prepare traditional Arabic tea.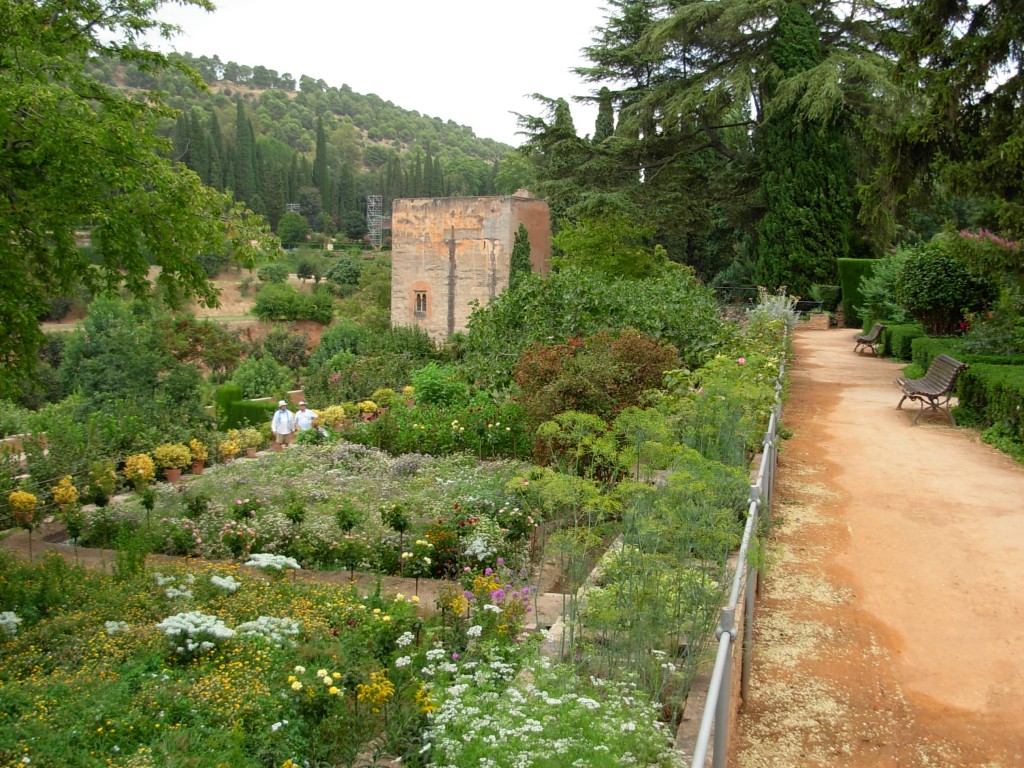 Parador Granada
Interested in sampling this fresh garden-grown fare? Contact Paradores today.