Following the Footsteps of The Man of La Mancha
With their storybook settings, steeped in history, there can be no better place to stay than luxury hotel chain Paradores for travellers intent on following in the path of Spain's most famous fictional son, Don Quixote. Cervantes' whimsical character famously wound his way through the picturesque, windmill-filled landscapes of La Mancha in pursuit of Sancho Panza. Now you can do the same in style with this route.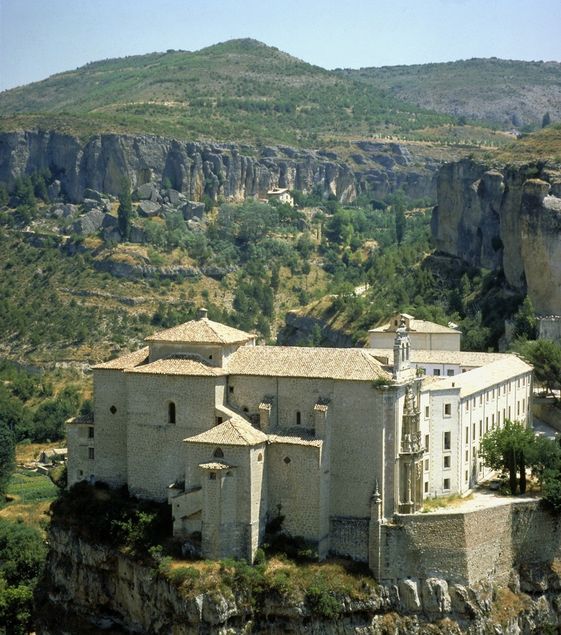 Parador Cuenca
First stop: Oropesa

Set in a 15th-century castle, Parador Oropesa commands wonderful views out over central Oropesa, the Castilian countryside and the Gredos mountains. You are well-placed to sightsee, although with its centuries of history, swimming pool and delightful restaurant, you could be forgiven for sticking to the hotel.

On 24th-25th April every year you can also return to the times of Cervantes with the town's stunning Medieval Fair.

Second stop: Sigüenza

Sigüenza is an enchanting village where Pero Pérez, Don Quixote's priest, is said to have studied. More than 100 bishops have stayed in Parador Sigüenza, which occupies a 12th-century Arab fortress whose thick stone walls house numerous original features, including a 13th-century Romanesque chapel.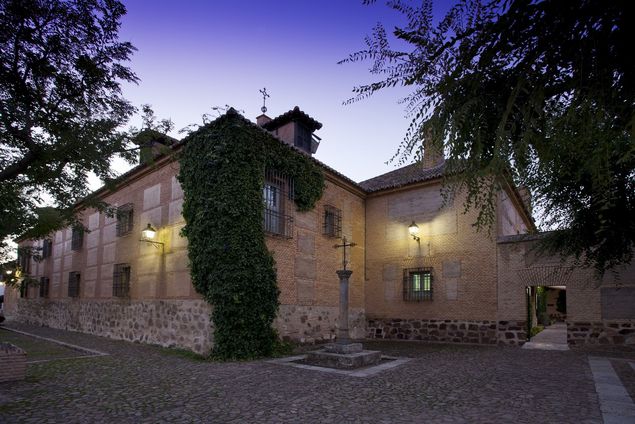 Parador Almagro
Third stop: Cuenca

For the best possible view of the hanging houses - a set of balconied buildings that dangle over the ravine bisecting the city's old town - stay at Parador Cuenca, a former convent. A swimming pool, sauna and restaurant round off the facilities.

Cuenca is a regional capital and a La Mancha must-see, with a coterie of fascinating attractions including an eye-catching Gothic cathedral and the excellent Spanish Museum of Abstract Spanish Art.

Fourth stop: Albacete

The biggest city in La Mancha, Albacete is well worth a visit, with a host of sights including the Municipal Archaeological Museum. Take a break from castles at

Parador Albacete, a lovely country-style property featuring big gardens, a pool, loads of natural light and even a 9-hole pitch & putt.

Fifth stop: Almagro

Many are unaware that Cervantes, despite being a celebrated novelist, also wrote several medieval comedies. With its breathtaking Corral de Comedias, an open-air theatre dating back to the 16th century, Almagro has long been a Mecca for Spanish drama and Cervantes' plays have been performed there for hundreds of years. The annual International Classical Theatre Festival is a fantastic opportunity to see Almagro in all its medieval splendour.

The 16th-century Franciscan convent now occupied by Parador Almagro boasts 14 traditional inner patios, bedrooms set in former monastic cells, a swimming pool and a restaurant where you can sample the local delicacy: delicious aubergines.

Last but not least: Manzanares

Cervantes notoriously wrote that Don Quixote would make Dulcinea, the protagonist's idealised and elusive love interest, "famous from Henares to the Jarama and from the Tajo to Manzanares".

There is nothing elusive about Parador Manzanares which is the perfect place to wind up after an intensive few days chasing Don Quixote's shadow

For one last quixotic flourish before finishing your trip, we recommend a short detour to Campo de Criptana, where you can revel in the archetypal Castilian landscape, complete with the iconic windmills described in Don Quixote.