Explore the Basque Country with Paradores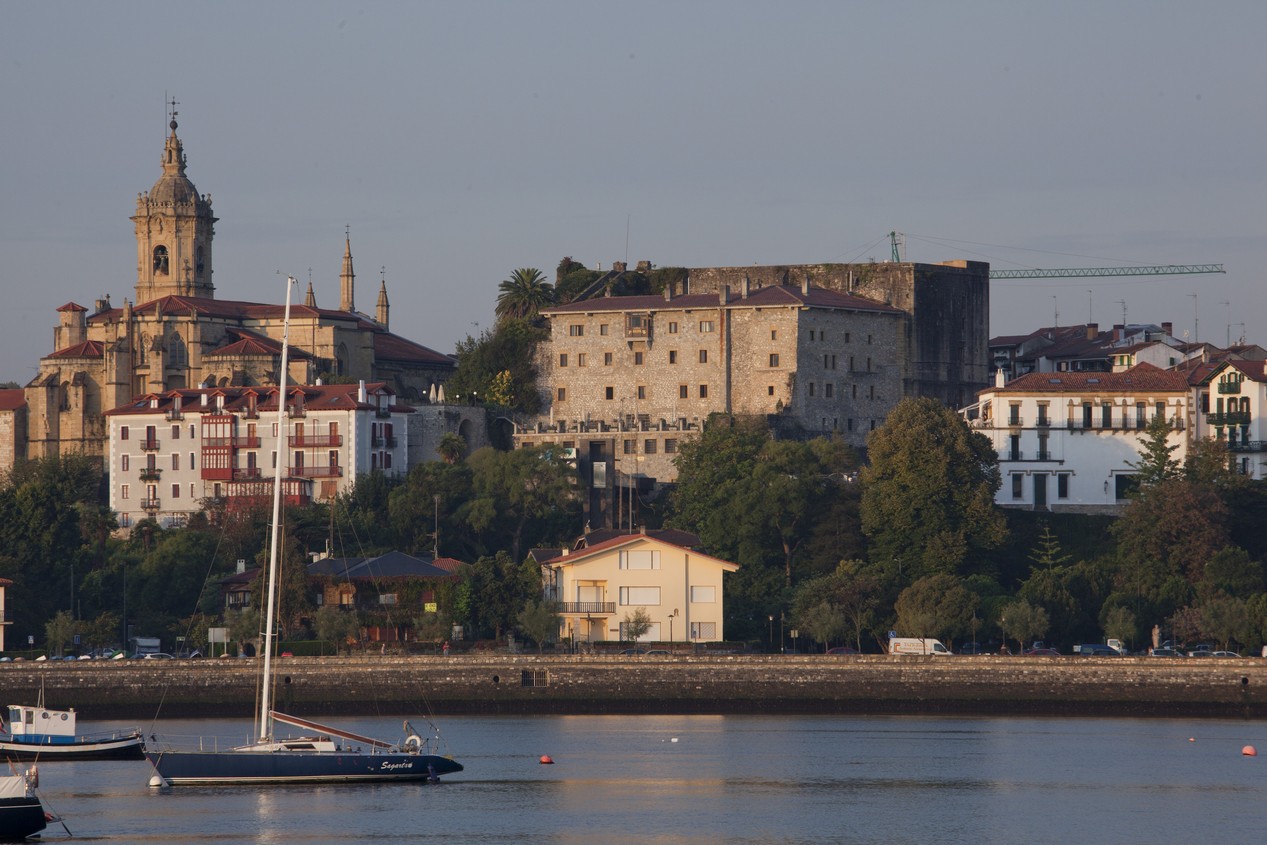 Considered to be one of Spain's most beautiful regions, the País Vasco, or the Basque Country, boasts an absolutely unique culture, language and landscape. Get to know this magical area of soaring mountains, verdant valleys and breathtaking coastlines on a Spanish holiday from Paradores luxury hotels in Spain.
Unique landscape and language
Located along the northern coast of Spain, the Basque Country - known as Euskadi in the local language - is bordered by Cantabria to the west, La Rioja to the south, Navarre to the east, and France and the Bay of Biscay to the north. The landscape is diverse thanks to its geographic location: mountains with high cliffs and small inlets in the north, a high plateau crisscrossed by rivers in the middle, and the Ebro Valley in the south, home to exceptional Spanish wine.
Perhaps due to the great mountains that divide its territory, the Basque Country is home to Euskera, the Basque language. Despite being surrounded by regions where Indo-European Romance languages are spoken, Euskera is completely unique, with has no demonstrable relationship with any other language. While officially repressed during much of the 20th century, Euskera is now enjoying a renaissance, and is spoken fluently by an estimated 30% of the region's inhabitants, with an additional 18% as passive speakers.
Almost as emblematic as its unique language is the world-famous Basque cuisine. The most important international chefs make pilgrimages to San Sebastián, considered to be one of the most gastronomically refined places on earth. The entire region is famous for its pintxos, the Basque spin on tapas, a small snack often placed on pieces of bread and consumed at bars as delicious additions to orders of local wine or beer.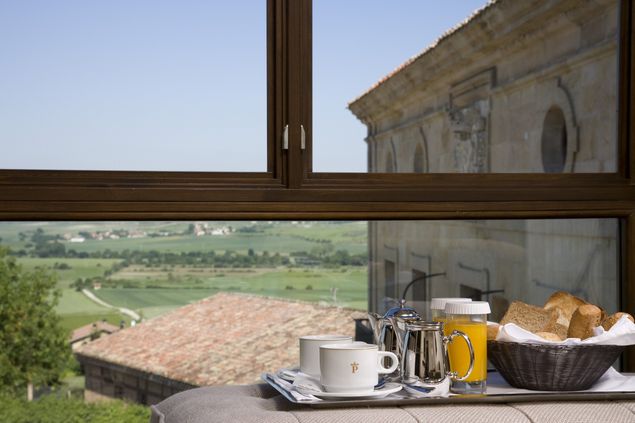 Paradores in the Basque Country
The Paradores in the Basque Country are the perfect locations from which to explore this enticing region. Near the capital in Vitoria, the Renaissance palace hosting Parador Argómaniz captures the simple nobility of a traditional Basque village, with views of the Álavese plain, the Basque Mountains and the Ullibarri-Gamboa Reservoir. This elegant building, which features ancient carpentry made with wood from the nearby oak forests of the Urbasa mountains, was once the home of the Larrea family. Today, it hosts Paradores' guests, who can enjoy tranquil walks through the surrounding countryside or scrumptious meals in its restaurant.
Meanwhile, Parador Hondarribia provides the ambiance of a seaside village, with lovely, multicoloured houses dotting the landscape around this medieval fortress, known as the Castle of Charles V. The castle dates back to the 10th century and was originally built as a key defensive point; in fact, a great number of underground passages survive below the hotel. Its guests, however, tend to be far more fascinated by its above-ground cuisine, featuring local cod, stuffed crabs, and panchineta, a traditional Basque cake.

Interested in a holiday in the Basque Country? Contact Paradores today.