Discover Spain's Beautiful Ancient Synagogues
Spain was once home to one of Europe's most vibrant Jewish communities, some 250,000 members strong in 1492. But the Spanish Inquisition - a holy order created to maintain strict Catholic orthodoxy throughout the country - ultimately expelled the Jews at the end of the 15th century despite their prominent roles in agriculture, education, commerce, medicine and politics.
Many traces of their invaluable contributions to Spanish history still remain, chief amongst them being their ancient synagogues preserved throughout Spain. Discover these impressive relics from Paradores' nearby luxury and historic hotels.
Or stay at Parador Lorca in the southeast of Spain, where you don't even have to leave the hotel. The ruins of several ancient buildings, including an ancient synagogue, castle and Muslim cistern, are incorporated into the Parador.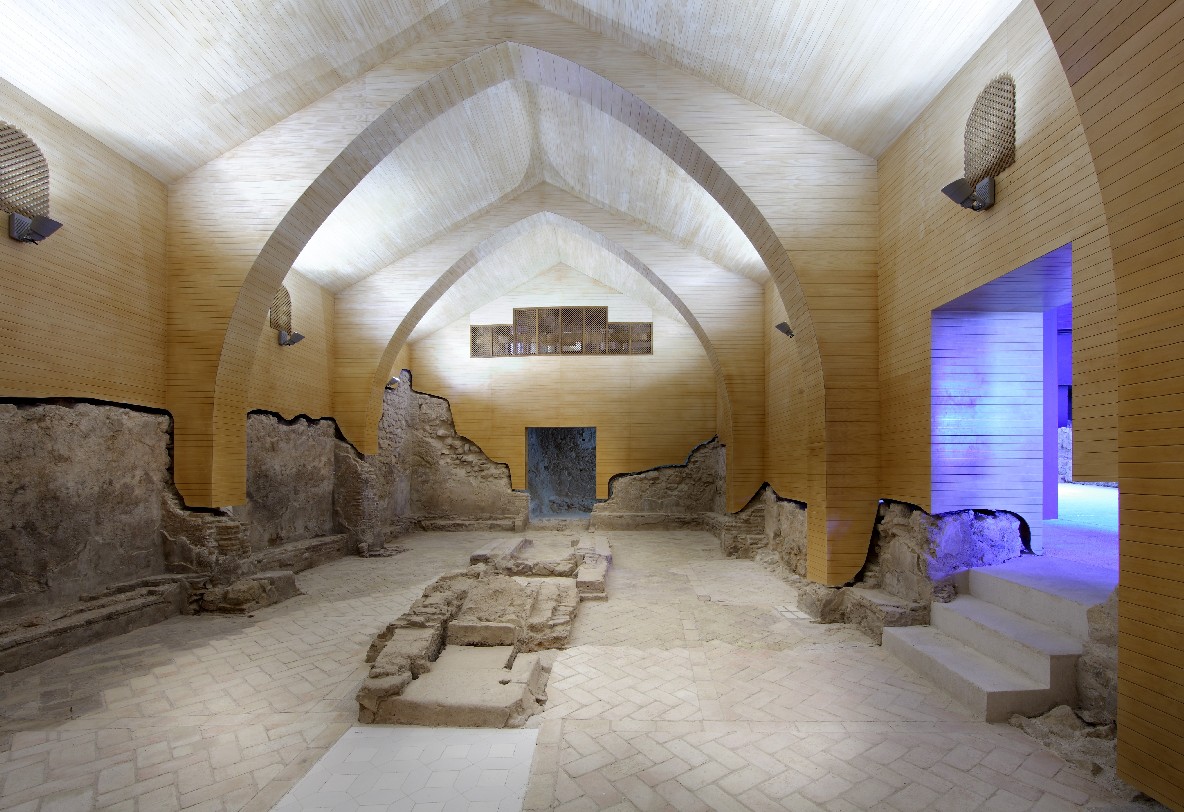 Ruins of an ancient synagogue at Parador Lorca
Toledo
One excellent testament to the time when Jews and Christians lived together peacefully in Spain is Toledo's Synagogue of Santa María la Blanca, built in 1180 by the Jewish community in the heart of the Kingdom of Castile, now the region Castile-La Mancha.
Originally known as the Ibn Shushan Synagogue, the building has an unusual floor plan with soaring horseshoe arches and delicate Islamic mudéjar-style details. Explore this synagogue and the city's Muslim, Jewish and Christian heritage from Parador Toledo, a modern hotel with exceptional views of the World Heritage City.
Córdoba
Córdoba is world famous for being home to some impressive Islamic monuments. While perhaps less well-known than the city's famed Mezquita, Córdoba's synagogue is a jewel dating back to 1315.
Much like its sister in Toledo, this holy building features beautiful mudéjar architecture, and its walls were originally covered with inscriptions. The passage of time has led to the destruction of a great many of them, but its northern wall still conserves large fragments from the Old Testament's Song of Songs, which is still read on the Sabbath during Passover.
You'll only be a stone's throw away from the synagogue at Parador Córdoba, built on the ruins of an ancient palace and surrounded by some of the oldest palm trees in Europe.
Barcelona

Further north is the Sinagoga Major de Barcelona, considered by many to be one of Europe's oldest Jewish buildings. While it's certain that this synagogue already existed in 1262, the building's foundations date back to at least the 9th century.
After more than 600 years, the synagogue was renovated and reopened to the public in 2002. You can visit it from Parador Cardona, a medieval castle deep in the beautiful Catalan countryside overlooking the Cardoner River.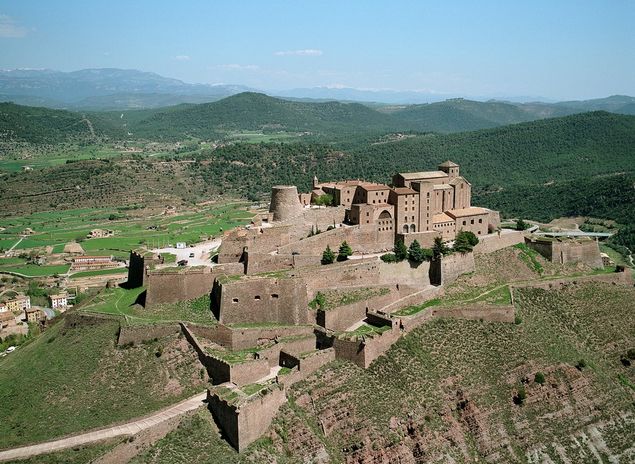 Parador Cardona
Interested in exploring Spain's rich history? Contact Parador Toledo, Parador Córdoba, Parador Cardona or Parador Lorca today.