Discover Paradores' Most Romantic Rural Retreats
Paradores' luxury and historic hotels knows that sometimes you just need to get away from the hustle and bustle of the city, and take a much needed romantic escape to the countryside.
Leave it all behind with a visit to our most romantic rural retreats - robust alpine lodges where you can disconnect from the world and focus on the person you love the most.
Rural bliss
Few places epitomise the concept of a romantic, rural locale like Parador Corias, recently named Condé Nast Traveller's 2014 Best Non-Urban Hotel in Spain. Set within an ancient monastery in the very heart of Asturias, it allows visitors to experience the best of the region from its elegant rooms and halls, offering incredible views of the surrounding mountain landscape and the Narcea River. Tour the nearby town of Cangas or visit the local vineyards for a perfect day in the country.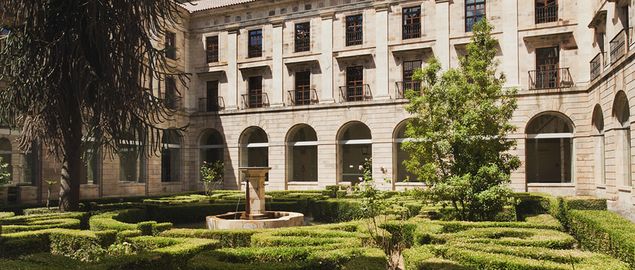 The romantic cloister at Parador Corias
Another option is to drop in at Parador Gredos -the first of the Paradores, founded in 1928- for a royal mountaineering experience. This lodge was originally built with the aim of providing the members of the aristocracy with suitable lodgings as they toured the country and today it continues to delight guests with its unrivalled access to the Sierra de Gredos mountains and thick pine forests.
The great outdoors
If your special someone is sporty, Parador Bielsa is an ideal location for a romantic getaway. Set at the foot of Mount Perdido in the Huesca Pyrenees, an area known for its exceptional beauty, it offers canyoning, rappelling, mountain biking and hiking opportunities. Spend the day wandering Ordesa and Monte Perdido National Park -a UNESCO World Heritage Site- and treat your partner to incredible views of lush woods and craggy peaks.
Parador Fuente Dé's location in the midst of the Picos de Europa National Park also allows for a natural escape in top comfort. After a day hiking across the peaks and through the idyllic mountain towns, hearty cocido lebaniego (chickpea stew) and sirloin steak with Tresviso cheese await within this romantic mountain lodge.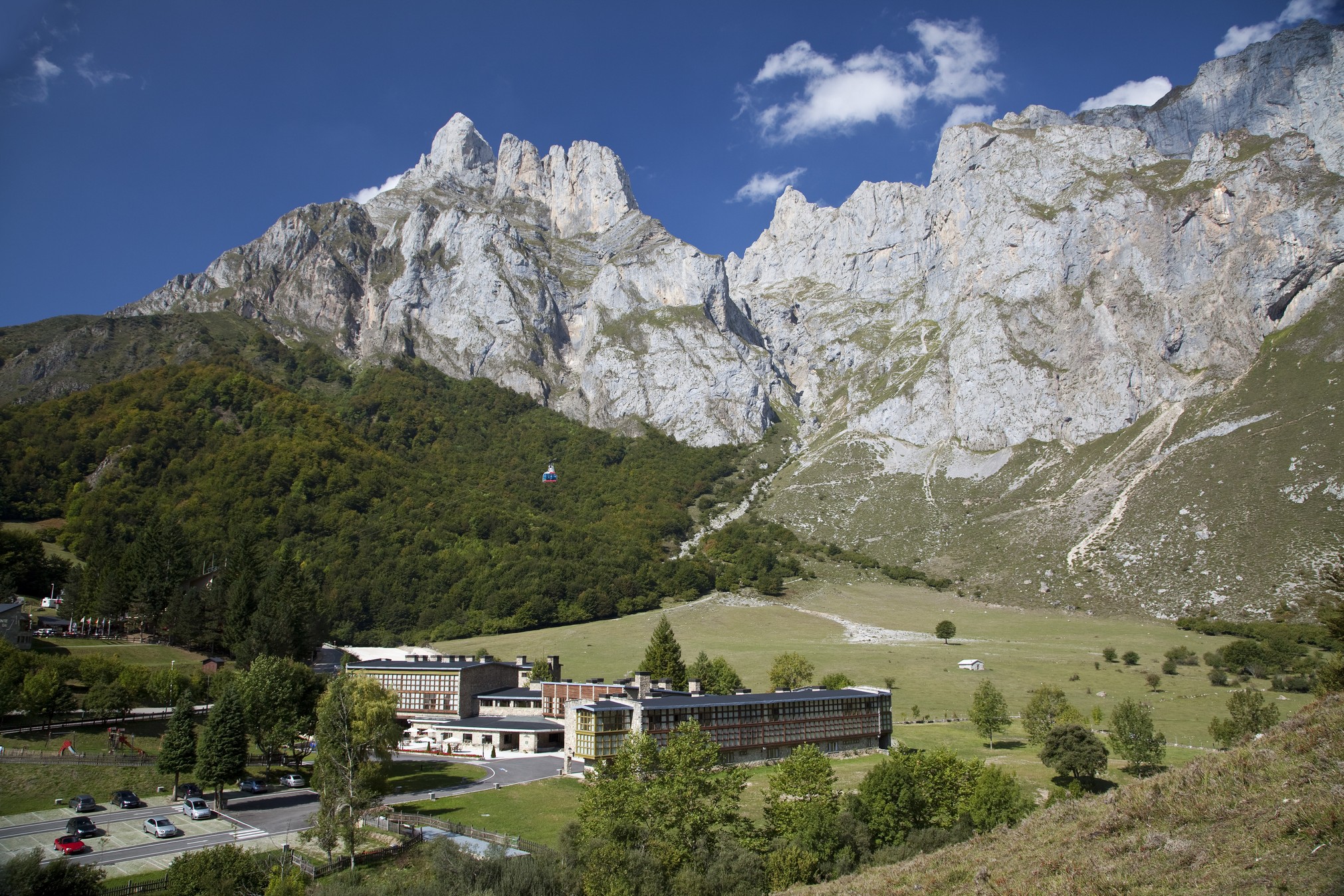 Fall in love with the idyllic setting of Parador Fuente Dé
For the perfect combination of romance and outdoors hobbies, visit Parador Cervera de Pisuerga. Located within the Fuentes Carrionas Nature Reserve, the fireplace lounge and balcony rooms with views of the reservoir transmit the sensation of total peace and quiet, while hunters and fishers are more than welcome in the reserve itself.
Ready for your romantic, countryside escape? Contact Paradores to arrange your visit today!