Discover Castile and Léon on the Canal of Castile
The Canal of Castile, or Canal de Castilla in Spanish, is one of the largest and one of the few man-made water channels in all of Spain. The wide waterway carves a Y-shaped path through the region of Castile and León in the north of Spain, stretching 207 kilometres and passing through more than three dozen towns and cities, including locations near luxury hotel Parador Cervera de Pisuerga.
Though the canal offers a scenic route through some of the best nature in the region, it was not built for pleasure. The channel, which was constructed throughout the mid- to late 18th century, was used to facilitate transportation and communication in this once isolated part of Spain. With the advent of railways, however, the canal was converted into an irrigation system to bring much-needed water to the region's crops.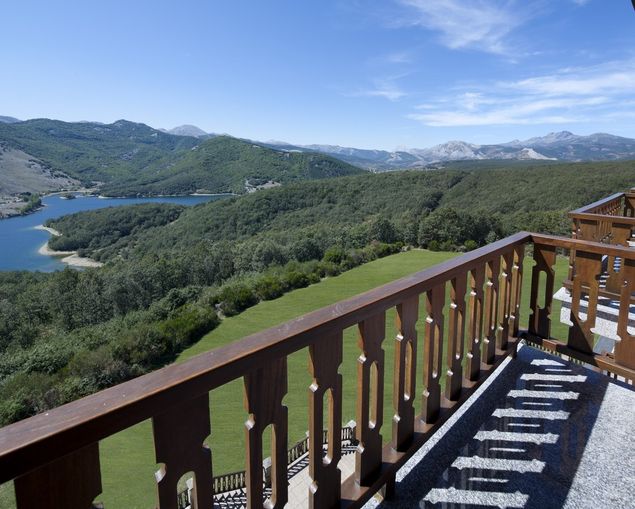 Parador Cervera de Pisuerga
Hiking and bird-watching
Today, the canal is now a popular tourist destination for nature lovers.
The waterway is normally still, and the trees and bulrush lining many parts of the route are clearly reflected in the water. In other areas, the channel offers an unobstructed view of the rolling Spanish countryside.
Visitors hiking along the canal will also be able to observe the various platforms and nearly 50 locks that once served travellers on the channel, as well as more than 70 bridges and aqueducts. Tour boats can also take visitors along the canal, stopping at its more noteworthy attractions. The quaint Las Cabañas, El Deseo, Valdemudo and Becerril bridges are particularly worth a visit, as well as the Abanades and Arroyo Mayor aqueducts.
Besides these man-made sights, the canal is home to many species of birds. Several wetland birds, such as the bittern (botaurus stellaris), thrive along the waterway. Also, the aquatic warbler, the most endangered songbird in all of Europe, migrates across this zone.
The countryside that the canal crosses contains two enormous Special Protection Areas, called La Nava-Campos Norte and La Nava-Campos Sur. In these areas, bird watchers will spot species such as bustards.
Parador Cervera de Pisuerga
The Canal of Castile cuts a route not far from Parador Cervera de Pisuerga. This Parador is set in the Fuentes Carrionas Reserve surrounded by forests and overlooking the stunning Ruesga Reservoir. Its location in the foothills of the Peaks of Europe makes it a popular destination for bird watchers, hikers and other nature enthusiasts.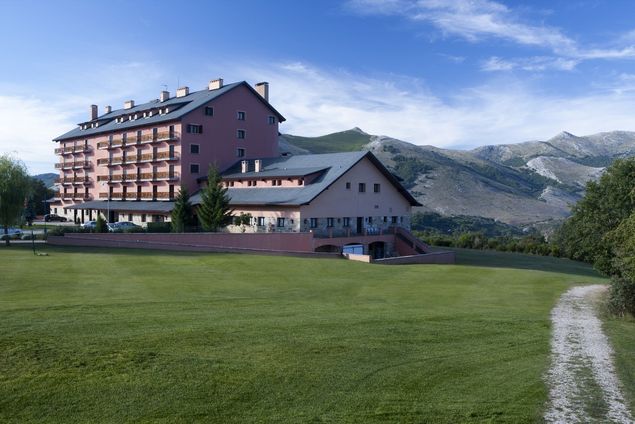 Parador Cervera de Pisuerga
Guests can relax on their private balconies while admiring the panoramic surroundings, or take in a meal of regional Spanish cuisine at the hotel restaurant, including local favourite torreznos, which are salty pieces of bacon fried until crunchy, and beef dishes such as grilled Beefsteak with roast potatoes and grilled beef loin.
Interested in booking a holiday in the Spanish countryside? Contact Paradores today.