Lake Sanabria: Freshwater Fishing in Spain
It is early, the air is still crisp with a slight morning chill, and a breath of fog hangs over Lake Sanabria. Sitting in a boat on water as still as glass, you draw back and cast out. The line causes sudden ripples over the undisturbed surface. As the sun continues its slow ascent, there is a slight tug on the line. It grows stronger as you grab the rod and quickly reel in a trout, glistening with lake water.

Trout fishing in Lake Sanabria is quite thrilling and a well-hidden secret for avid fishermen. Why not swing by to see if the fish are biting? If not, don't worry! Luxury hotels nearby serve up delicious local cuisine.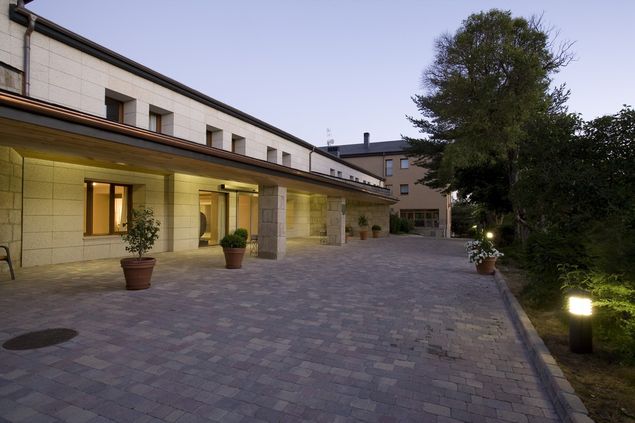 Parador Puebla de Sanabria
The Legend of Lake Sanabria

Lake Sanabria is the largest freshwater lake in Spain, located in the heart of Lake Sanabria National Park, in the province of Zamora. Scientists claim the lake was created by a glacier, but local legend tells a different story.

The tale goes that centuries ago, a beggar wandered into the small village, but was immediately chased out by the menfolk. Taking pity on the distraught man, the women offered him bread from the local bakery before he left so he wouldn't go hungry on his journey. He thanked them and asked them to meet him at the top of the mountain. Once there, he took off his disguise and revealed himself as Jesus, who had come to test the people's hearts. Moved by the charity of the women, he took out his staff, drove it into the earth, and created Lake Sanabria.

Draw Back and Cast Off

The gorgeous water is placed in a natural park with breathtaking views. It is the natural habitat for a slew of different species like catfish, trout and bream. The lake is fed by the Tera River, which makes it ideal for trout fishing in Spain.
Parador Benavente
Luxury Hotels Within Reach

A day spent fishing on the peaceful lake is a dream come true. After sitting in the sun all day, a stay in a luxury hotel is quite refreshing. Parador Puebla de Sanabria sits a mere 12km away from the water. You can wash off the sweat and fish smell before enjoying a delicious meal in their renowned restaurant.

Parador Benavente is located a bit more of a trek from the lake, but is definitely worth the extra time in the car. With beautiful rooms and local cuisine, you won't regret it!

Luxury hotel chain Paradores has a bed ready, and the lake at your fingertips. Come and enjoy it, and maybe regale us with a couple fishing tales of your own.

Are you an avid fisher? In your opinion, where is the best place to go trout fishing?