Horseback Riding in Paradores
Whether on a beach as the sun sets, or in a lush forest, horseback riding is a guaranteed adventure or the perfect romantic date, sometimes both. The luxury hotel chain Paradores is waiting to help you discover the thrilling experience of harnessing the power of a strong steed and exploring the natural beauty of Spain.
Parador Aiguablava
Parador Aiguablava

Situated on a cliff overlooking the sea, and surrounded by old pines and trails, Parador Aiguablava is the place to strap on your stirrups and climb into the saddle. After filling up on a delicious and energizing breakfast, head out to explore the winding trails through nature to really discover Catalonia, just you and your horse. Trotting along the cliffs, the salty sea air of the Mediterranean refreshes you from the hot sun. The views out over the ocean create a sense of peace and calm during your journey.

Parador Vilalba

Parador Vilalba is an interesting and historic location, right in the centre of Vilalba, next to the church of Santa Maria. The hotel offers riding lessons to both adults and children. Once comfortable, you can hit the trails outside the city centre. Parador Vilalba has the best of both worlds, with the opportunity to walk through the cities of the past just steps outside the hotel's door, and the peaceful connection to nature that comes with a trail ride.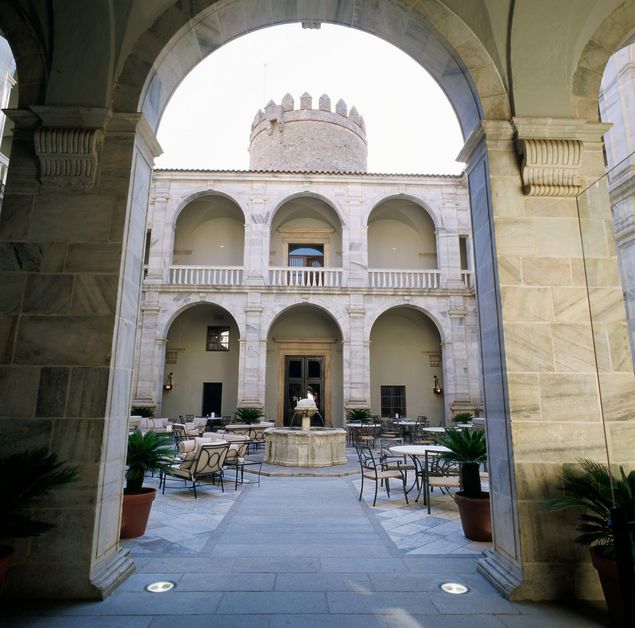 Parador Zafra
Parador Zafra

Since Parador Zafra is a reformed castle built in 1437, the accommodations are fit for a king! From the soft four-poster beds to the fine steeds awaiting your firm hand, a holiday spent here will make you feel like royalty.

Parador Cervera

If Parador Zafra will transport you to the land of damsels in distress and knights in shining armour, then the picturesque nature around Parador Cervera will surely take you back to a 19th century English estate, perhaps that of a Duke, or an Earl. The hotel is surrounded by ground thick with riding and walking trails, reminiscent of old English hunting grounds. So mount your horse, enjoy the scenery and join in the hunt.

If you are an experienced rider, do you have any tips for beginners? Leave your comment below!