Enjoy cañas and free delicious tapas in Salamanca
Everyone knows how famous tapas are in Spain. There are some tapas you can find wherever you go, but there are some others that are special from where they are served. In addition, the price and the size of the tapas vary depending on where you are. Salamanca is one of the cities with the biggest and cheaper (sometimes even free) tapas. Isn't it a good reason to visit it?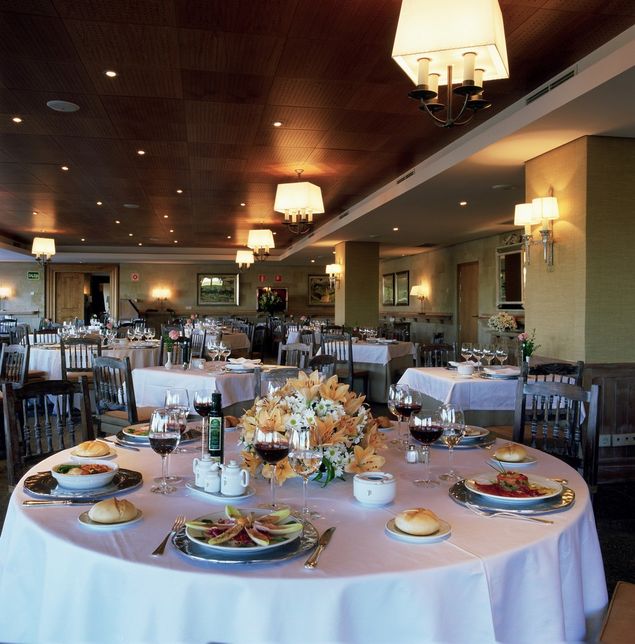 The city of Salamanca is one of the most interesting ones regarding to architecture, culture and History. From the Parador de Salamanca you can check how impressive this city is. It has the oldest University still active nowadays and its Plaza Mayor is one of the most famous main squares of Spain. The Old Cathedral, la Casa de las Conchas (House of Shells), and its street harboring Gothic, Romanesque and Renaissance style give Salamanca a special atmosphere.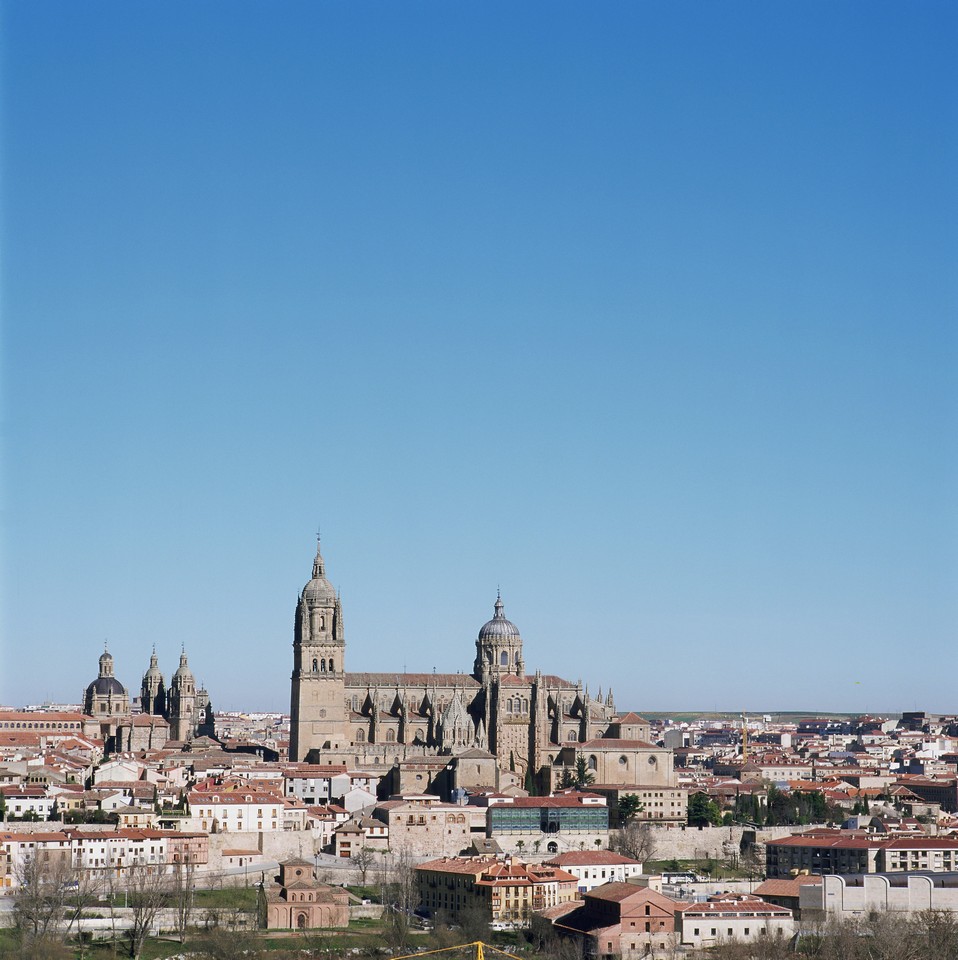 Salamanca's gastronomy is also one of the distinguishing things of the city. Not only the products themselves, but also the tradition of going from bar to bar while drinking cañas (little glasses of beer) and eating some tapas. There are so many bars to go all over the city, and to try different and tasty tapas from the region. The best part of Salamanca's tapas is the fact that they are well-known for being big and cheap. There are also a lot of bars that just because of ordering a drink, you will have a tapa for free. In case that you want another extra tapa without asking for a new drink, then you will have to pay for that second tapa.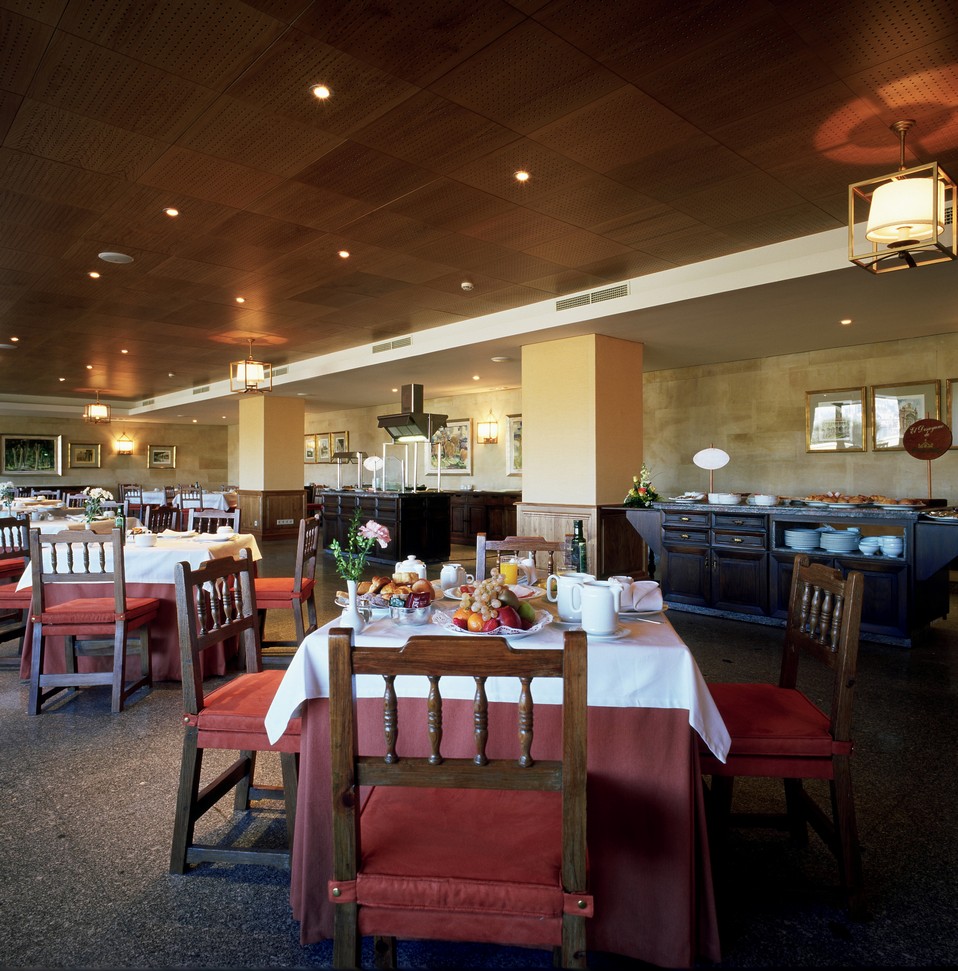 Going for tapas in Salamanca can be done everywhere, as there are lots of bars everywhere you go in the city. However, there are two specific areas where going for tapas is the most practiced activity: Van Dyck Street and Plaza Mayor area, including some streets around and the square itself. Van Dyck Street is close to Portugal Avenue, and it is a little street full of bars. Each of them have a special tapa they are known for. In Plaza Mayor, some more expensive bars can be found, but this is mainly because of being one of the most important touristic spots of the city. Still, good and cheap food can be eaten there as well.
Probably the most famous tapa of Salamanca is "hornazo", a salty pie with cold meat (Iberian Sausages) inside. "Huevos rotos" is a common tapa of the city too. It is made of fried eggs served with ham, morcilla or farinato. Also "Patatas meneás" is a very common tapa there. It consists in smashed potatoes with red pepper served with little slices of fried bacon. Apart from the typical ones, there are also a lot of tapas coming from the different regions of Spain, as well as the most common ones as bravas (fried potatoes with spicy sauce), calamares (fried calamai) or tortilla de patata (Spanish omelet). The average price for a caña including a free tapa would be around 2.50 € per person. In case you have to pay for the tapa, the price would be a bit higher, but still quite economic.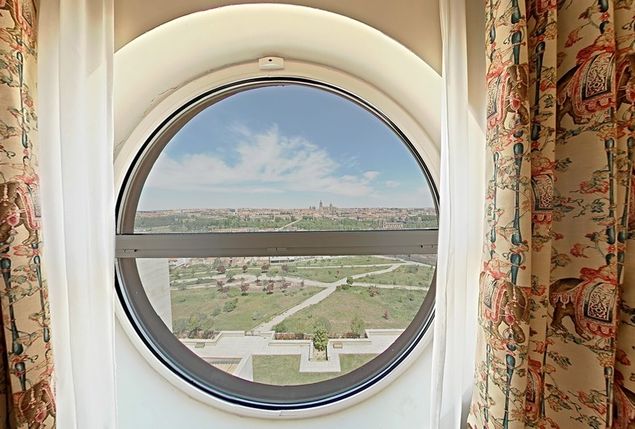 If your appetite is already awaken maybe it is time to visit the World Heritage City of Salamanca. The Parador de Salamanca has the best views from the beautiful city, the best Jamón de Guijuelo (Ibérico ham) in the region and it is so close to the old town that you can just walk there in just a few minutes.
How to get to Parador de Salamanca:
Closest airports:
Valladolid Airport (135km)
By car:
A-50 (212km)
By train (to Salamanca Vialia Train Station):
From Chamartín Train Station (Madrid) + Car/Taxi to the Parador
Every 2 hours.
Line MD 18306 to Palencia (9 stops) + Car/Taxi to the Parador