10 Reasons to Visit Spain During the Festive Season
From the delicious Christmas treats to the 12 New Year's grapes, from the sound of Spanish Christmas carols on the streets to the warmth of the bright Christmas lights, Spain is the perfect destination for a winter holiday. Wherever you want to go in Spain, there's a Parador luxury hotel waiting for you. Take a look at 10 reasons why you should visit Spain with Paradores this festive season.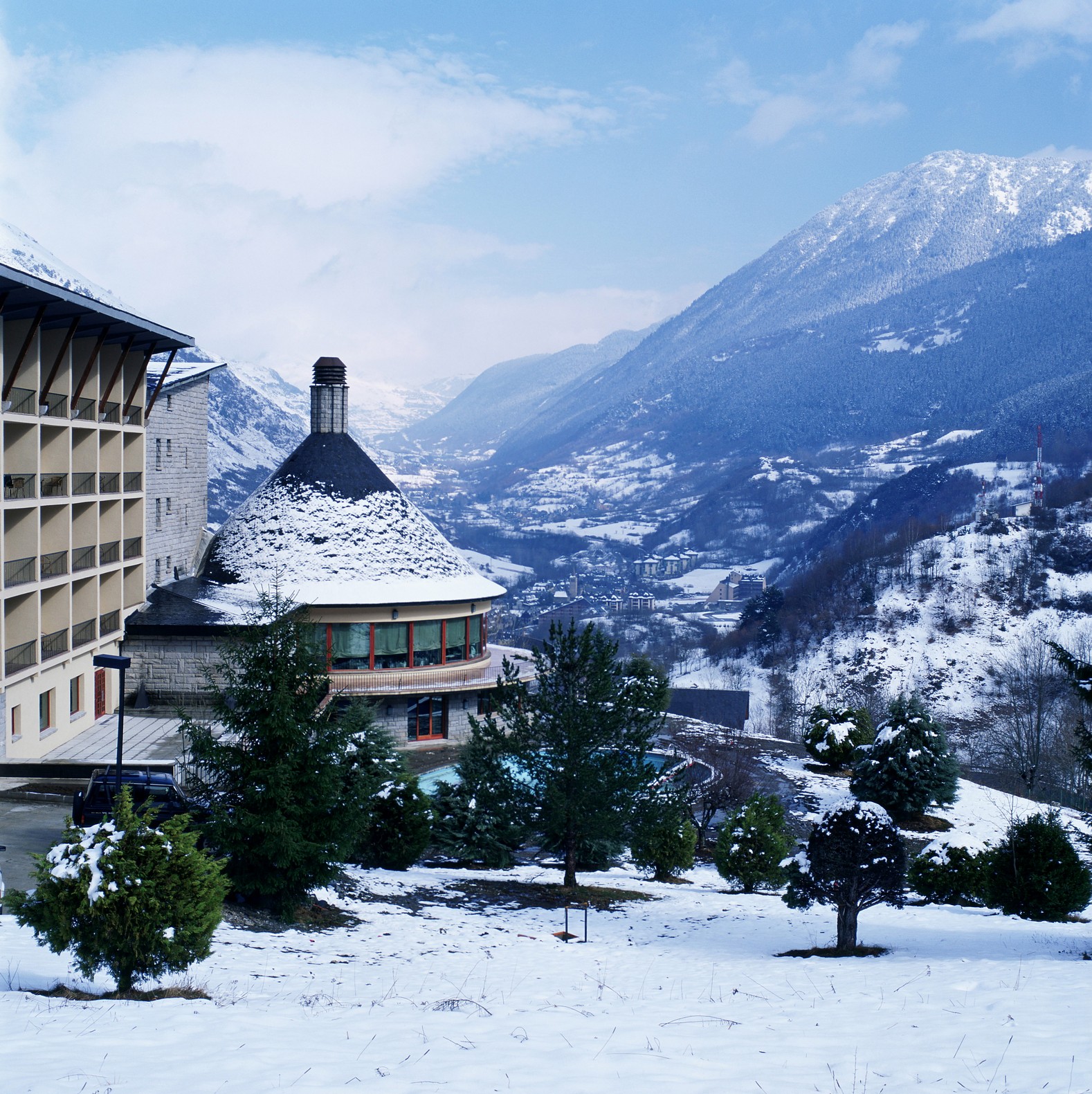 1. Villancicos

In the days leading up to Christmas, the festive music of villancicos, or Christmas carols, fill the air. It's common for children's choirs to hold recitals of these lovely tunes in local churches. One of the most popular villancicos, Los Peces en el Río, which translates to "The Fish in the River", describes the Virgin Mary as she washes her child's clothes in a river.

2. Mazapán and polverones

Anyone with a sweet tooth can't miss these classic Spanish Christmas sweets: mazapán, or marzipan; and polvorones, a kind of powdered almond tart with a tantalisingly delicate texture.

3. Christmas lights

All of Spain's major cities celebrate Christmas with dazzling light displays that draw visitors from the surrounding regions. Madrid and Barcelona feature an awe-inspiring array of lit scenes, while Seville has recently become renowned for its Christmas lights.

4. El Gordo

Organized every year since 1812, the Spanish Christmas lottery - popularly known as El Gordo, or "the big one"- is the world's largest lottery in terms of total prize payout. Millions of Spaniards buy shares in tickets, with the hope of hearing their number called out on 22 December, when the entire country stops in order to hear the pupils of San Ildefonso School draw the numbers and sing out the results live on national television.

5. Belenes

Spain is famous for its intricate belenes, or nativity scenes, many of which are hundreds of years old. A number of locales get in the spirit with living nativity scenes.

6. Christmas Eve dinner

Spaniards hold their main Christmas meal on Nochebuena, or Christmas Eve, usually an event celebrated with close family members. The actual dishes served vary from region to region, but generally include classic Spanish cuisine. Some prefer a wide array of seafood, including cod from the Bay of Biscay or Galician shellfish; others opt for heartier fare, like roasted lamb. Wherever you enjoy Christmas Eve dinner in Spain, you can be sure that it will be delicious.

7. Turrón

An almond-based nougat, turrón is the most beloved of Spanish Christmas sweets and the standard desert at dinner tables around the country during this time of the year. Originally hailing from Alicante, the sweets are available in tough, almond versions, or soft variations made of honey and egg whites.

8. The Feast of the Holy Innocents

Celebrated on 28 December, this is the Spanish equivalent of April Fool's Day. In certain regions - including parts of Lérida, Alicante and Huesca - rival teams of young people challenge each other in the streets with eggs and flour.

9. Las uvas de la suerte

Spaniards celebrate New Year's Eve with grapes: for every toll of the bell at midnight, a grape is eaten, guaranteeing good luck in the coming year.

10. Paradores

Paradores luxury hotels in Spain offer world-class comfort in the country's most unique settings, such as Parador Vielha, set in a valley at the foothills of the snowcapped Pyrenees mountains, with easy access for skiers and unbelievable views of the surrounding landscape. Or stay in a more historic location, such as Parador Teruel, a cosy Mudjear mansion near the monumental city of the same name.

Seeking Christmas on the coast? Head to any number of Paradores on the Mediterranean, from the golf green at Parador El Saler to the seaside bliss of Parador Benicarló. Whatever you wish this festive season, Paradores will accommodate you.