Hygiene and safety, protagonists on your return to Paradores
Our hotels and restaurants are going to take the utmost care in cleaning and disinfecting to ensure the well-being of our employees and customers. It will also help that most of our hotels are located in natural areas, away from mass tourism, and that almost all of them are medium or small size.
We are installing screens at the reception, where you will have access to hydroalcoholic gel and masks. In addition, the check in and check out will be easier to reduce as much as possible the time spent in the reception. You will be asked for information before you arrive, and we will send you the bill by email.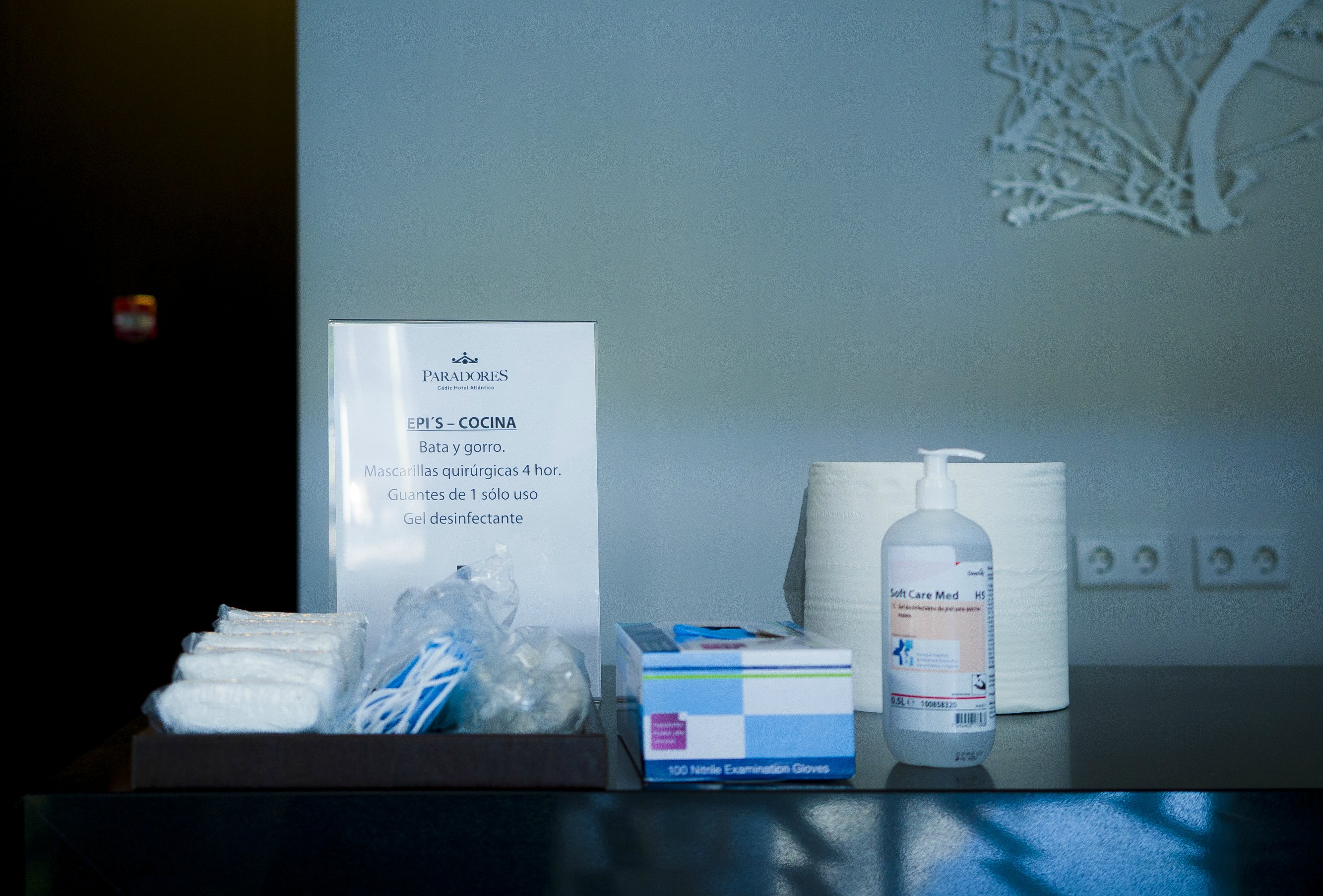 We have implemented a new reinforced cleaning protocol in the rooms. For example, the TV remote controls will be disinfected and stored in a case for each new client. Telephones, doorknobs, taps and shower controls will also be thoroughly disinfected. Moreover, before a new visitor arrives, a viricidal solution will be applied to each room to remove the coronavirus from any type of surface, including textiles.
The capacity of our restaurants and gastronomic spaces will be reduced to increase the distance between the tables. The cutlery of each diner will be delivered in a case and previously disinfected. In the kitchens, controls will be increased, and the products will be cleaned upon arrival.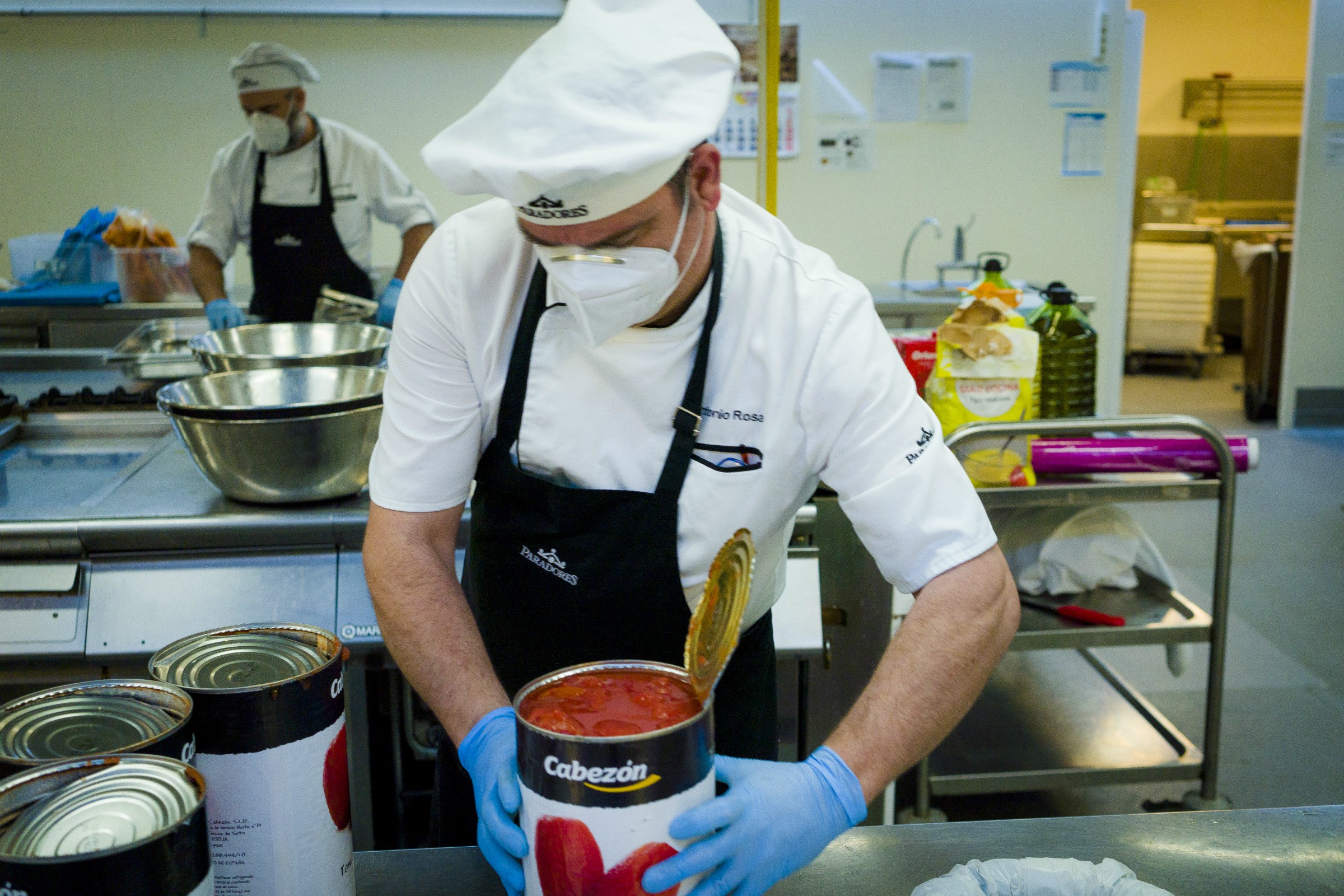 On your next visit you will be able to rely on the highest standards of safety and hygiene and enjoy all the comfort that Paradores has always offered. We look forward to seeing you again!