Paradores launches biodegradable containers to put an end to food waste
We are the first hotel chain in Spain to make biodegradable and compostable sugarcane containers available to diners to take their food away. This reinforces our commitment to sustainability and the circular economy and to align our goals as a company with the Sustainable Development Goals established in the UN 2030 Agenda.
On 8 August 2019, we set ourselves the goal of approaching zero waste at our more than one hundred restaurants. We now offer diners containers so that they can take home leftover food to enjoy later in biodegradable cardboard containers and paper bags so that those they can carry their food comfortably and contribute to the sustainability of the planet. Compostable materials are not only biodegradable but can be converted into compost, thus preventing soil contamination and the emissions produced in waste processing. Of course, these containers will be provided free.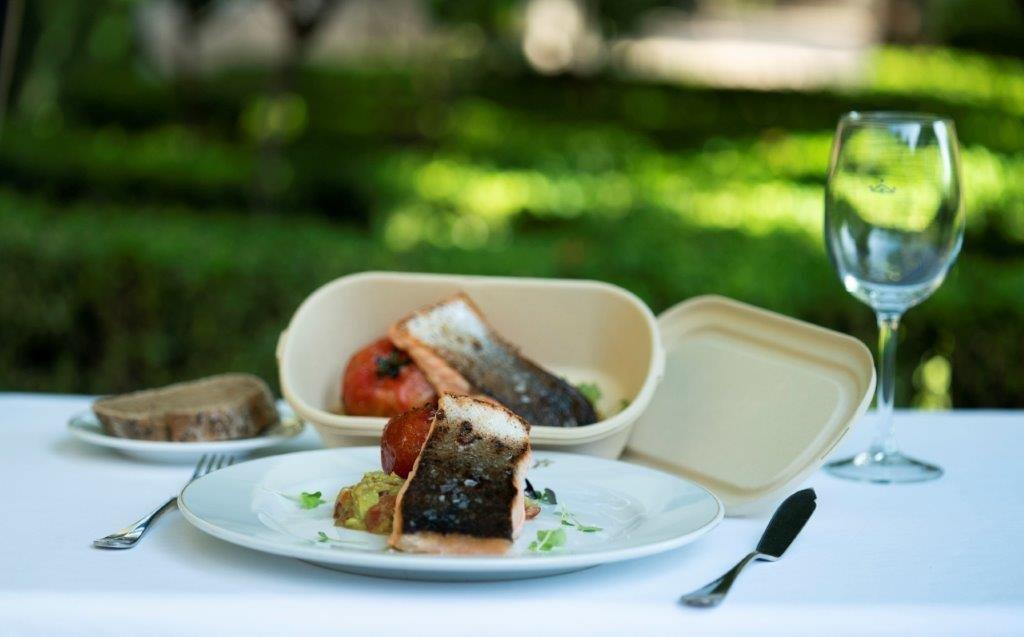 This initiative is a new challenge to prevent food waste and reduce the quantity of waste we generate. President and CEO of Paradores, Óscar López, assures that "between us we can contribute to changing certain habits through simple gestures that help protect the planet."
We are implementing a number of actions like this one for the purpose of contributing to the fulfilment of the SDGs. As our CEO says, "Here at Paradores we have set ourselves the challenge of being at the vanguard and being leaders in meeting the United Nations Sustainable Development Goals. We're not going to stop carrying out specific and real actions that transform people's lives."
#ParadoresSostenibles