What a View! Parador Luxury Hotels with Amazing Vistas
Whether you love mountains or the ocean, a room with a view makes a holiday truly unforgettable. Let's take a look at some of the most awe-inspiring vistas seen from Paradores' luxury hotels in Spain.
In the heights
Fans of the great outdoors: look no further. Your visual escape begins at Parador Gredos, a stunning mountain lodge which combines rustic beauty with luxurious amenities. Located within the Sierra de Gredos National Park, this Parador provides its guests access to crystal clear lakes, stunning rock formations, and thick green pinewoods that seem to stretch as far as the eye can see, a view offered by its bedrooms.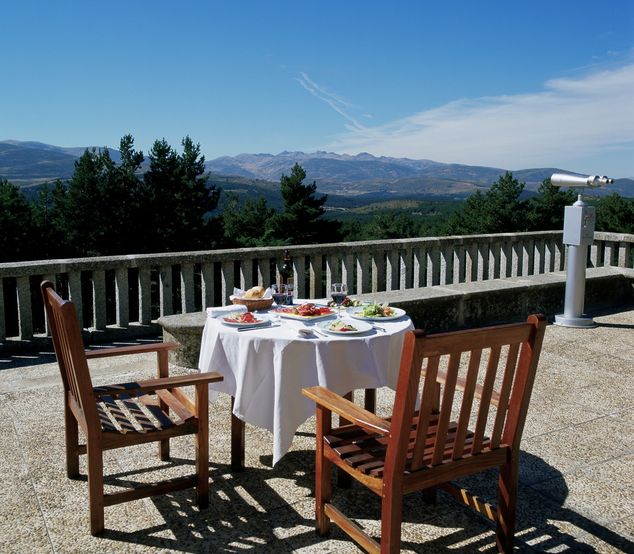 Seeking mountain air, but also a bit of the ocean? Head to Parador Cruz de Tejada on the island of Gran Canaria, which has the very best of rock and surf thanks to its location at 1,500 metres above sea level, with soaring cliffs and deep ravines all in sight from the hotel. This Parador offers perfect access to hiking courses that retrace ancient royal highways that were once the main routes from transit around the island.
Book now at Parador de Cruz de Tejeda
After an exciting day crisscrossing this diverse landscape, come back for some traditional Canarian cuisine at the Parador and watch the clouds come in over the valley below. Or peek at the great caldera - carved out by water and volcanic activity over the course of millennia - seen from most of the guest rooms.
Canyon views, Mediterranean marvels
Sky and earth meet in Ronda, the famed Andalusian city that is divided by the dramatic, 120-metre deep El Tajo canyon. Three bridges, the Puente Romano ("Roman Bridge"), the Puente Viejo ("Old Bridge") and the Puente Nuevo (the misnamed "New Bridge", which was completed in 1793) span the distance, at the bottom of which runs the Guadalevín River.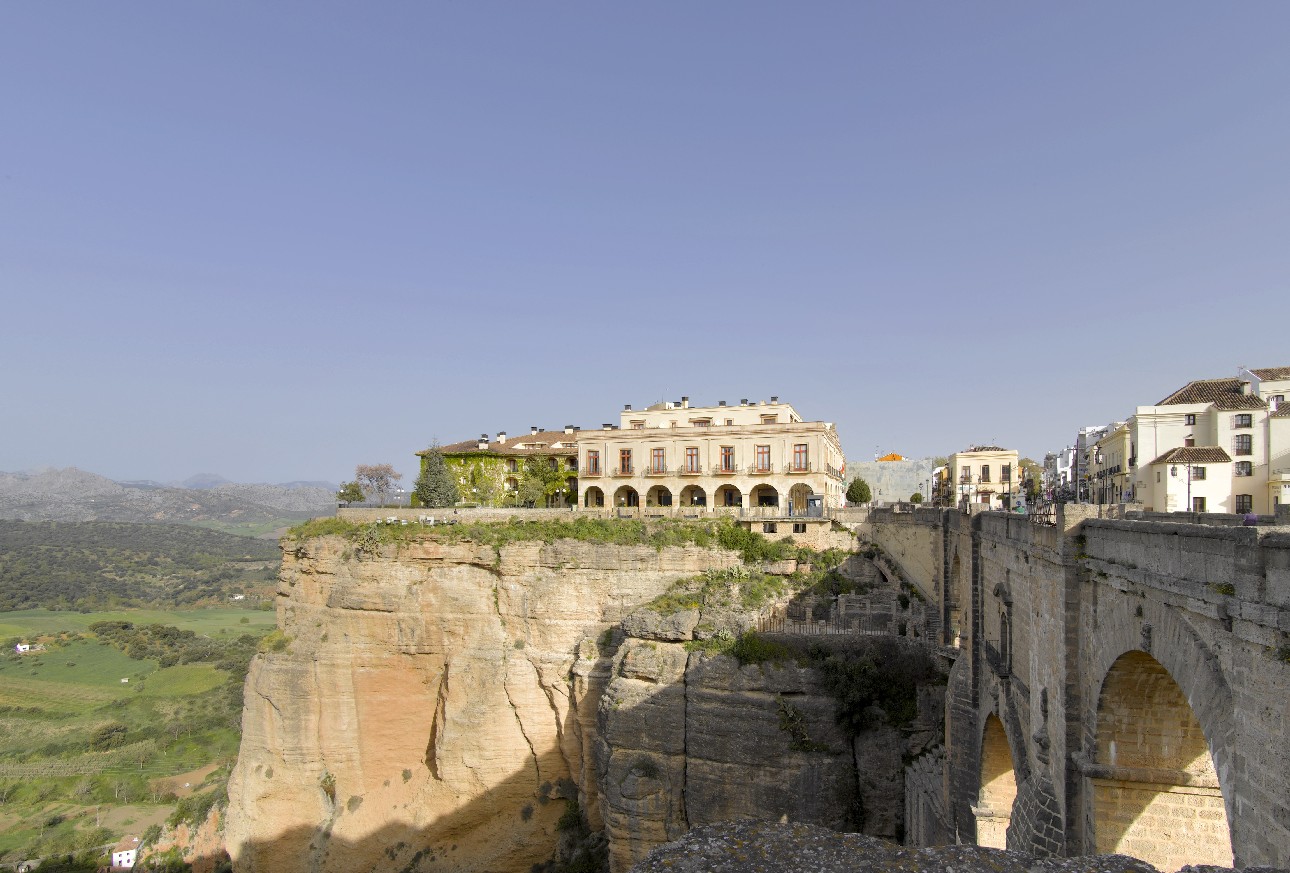 Parador Ronda, which sits beside the Puente Nuevo, dates back to 1761 and served as the local city hall for centuries. Today its visitors are treated to cheerful rooms with impressive views over the canyon, providing a vantage point offered by no other lodging in the city. Make the most of the heights while enjoying some delicious local Spanish cuisine in the Parador's dining room, or while taking a swim in its refreshing pool.
For a different landscape, try Parador Aiguablava, located in Catalonia's Costa Brava. Serene views of the Mediterranean are found at this excellent hotel, a stone's throw away from pristine beaches, small coves and pine-covered cliffs. Watching the sunset from this magnificent spot is a truly unforgettable experience.
Book now at Parador de Aiguablava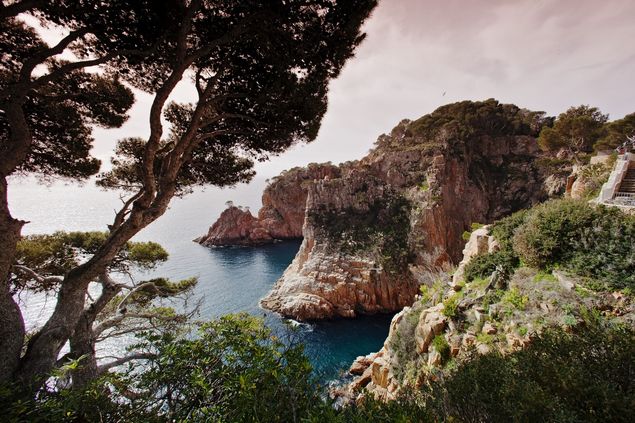 Want to see these one-of-a-kind views for yourself? Book now at Paradores Hotels!