Supper with a Spoon - The Many Stews of Spanish Cuisine
Nothing beats digging into a hearty feast of hot, delicious stew. Known as estofados in Spanish, stews are a classic feature of Spanish cuisine that vary from region to region depending on the game and meat available in the area.
Put down that fork and knife. These rich dishes deserve the sole attention of a large spoon and a glass of red La Rioja wine.
Meat and Vegetables
Head to the luxurious Parador Oropesa in Toledo to try the perdiz escabechada, a hearty and extremely popular regional stew made with local partridge and seasonal vegetables, and seasoned with wild laurel, garlic and thyme. Or sample the famed bean stew known as fabada, originally from Asturias and perfected by artists in the kitchen of Parador Cangas de Onis. Fabada, which also usually includes chorizo sausage, black pudding, and pork shoulder, is served in this four-star luxury hotel that was once a monastery and named a national monument in 1907.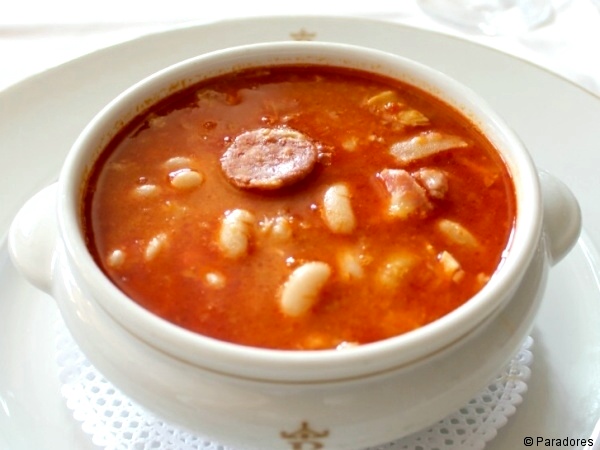 Fabada from Asturias (North of Spain)
In Aragon, Parador Sos Del Rey Catolico specialises in stews created using locals meats including rabbit, veal and lamb. The delicious vegetable stew called menestra riojana is from La Rioja, and in this region lies nestled Parador Calahorra, a modern hotel situated near the Ebro River which specialises in this dish, so head there to sample some. Pair it with a glass of the region's famous La Rioja wine.
Beans and Lentils
In the Castile and Leon region, the famous "Queen of Beans" resides - a butter bean by another name, Barco beans belonging to the kidney bean family are hugely popular across the country where they are mainly cooked with the spicy Iberian chorizo. Although, variations are available, in which the classic bacon or chorizo is replaced with clams and even foie gras.
The superior kitchens at stunning Parador Gredos in Castile and Leon create a wonderful dish for its residents using the Queen of Beans. It's well worth a visit just to sample a taste of this famous local dish.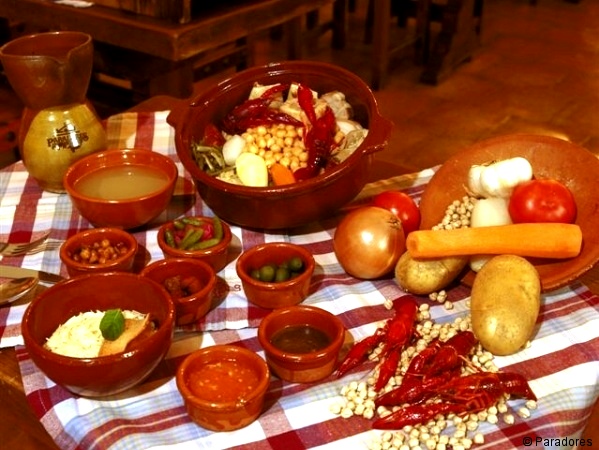 "Cocido" typical Spanish dish
Lentils play a key role at the heart of Spanish cuisine, appearing regularly in households across the country and in the best kitchens alongside chorizo, bacon, a bay leaf, perhaps a diced tomato and pepper, but definitely served drizzled with heart-healthy olive oil and with lots of crusty bread.
Spend an evening rewarding your taste buds with a bowl of this earnest Spanish soul food.