Spring is in Bloom at Córdoba's Patio Festival
Andalucía is a land of joyful tradition, light and colour, with few spaces that represent these elements as gracefully as Córdoba's famous patios - the shared courtyards where the city's inhabitants have made a common life together over the course of centuries. Officially designated as elements of Humanity's Intangible Heritage by UNESCO in 2012, Córdoba's patios are best viewed each spring, when the whole city opens its doors to these delightful spaces.
Pay a visit to Córdoba during your upcoming holiday in Spain and wander through these beautiful courtyards, traditionally decorated with countless flower pots, tiled floors, and balconies from which all sorts of sounds and voices intermingle in harmony. This wondrous experience is yours to enjoy from the comfort of Parador Córdoba, one of Paradores' luxury and historic hotels' most popular locations.
Historic heritage
Córdoba's patios date back to Roman times, when the city founders developed them in order to provide cool spaces in the midst of the region's hot climate, with fountains bubbling away in their centre. During the period of Islamic rule, the Muslim caliphs encouraged the incorporation of plants into these spaces to create a greater sense of moisture and freshness.
Take a dip in the pool at Parador Córdoba after a day exploring the city's patios
Modern-day Córdobese patios stand out for the flower pots that decorate the courtyards, and which make the spaces a veritable symphony of colours in spring, when the plants are in full bloom. The most famous ones are found throughout the central Alcázar Viejo neighbourhood.
The most beautiful patios are said to be those of the Viana Palace, a 16th century noble home which features not one but twelve different courtyards. Other stand-out patios can be found near the city's iconic Mezquita (Mosque-Cathedral), within the Jewish Quarter.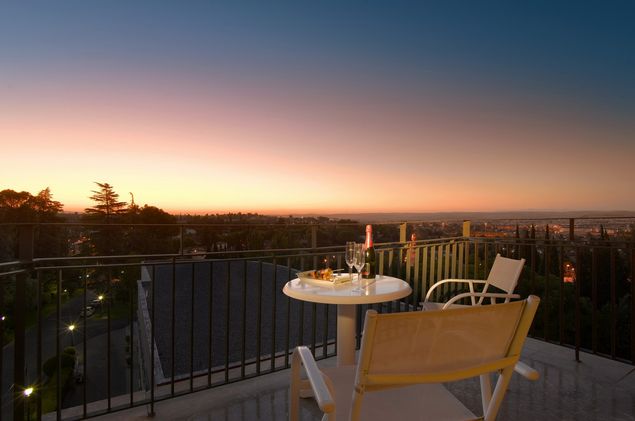 Relax with some refreshments on Parador Córdoba's elegant terrace
The Courtyards Competition
Each spring the city holds the Festival de los Patios, during which the city's patios are opened to one and all, and the local authorities determine which is the most beautifully decorated of all. This year the Festival -which was first held in 1921- will take place between the 4th and 17th of May.
Visit Parador Córdoba, a charmingly modern hotel overlooking this magnificent city, in order to explore the patios at your leisure. In the evenings venture back to the Parador to enjoy delicious salmorejo (cold tomato purée), carnerete (mashed fried bread and potatoes) and pastel cordobés, made with puff pastry and sweet pumpkin filling.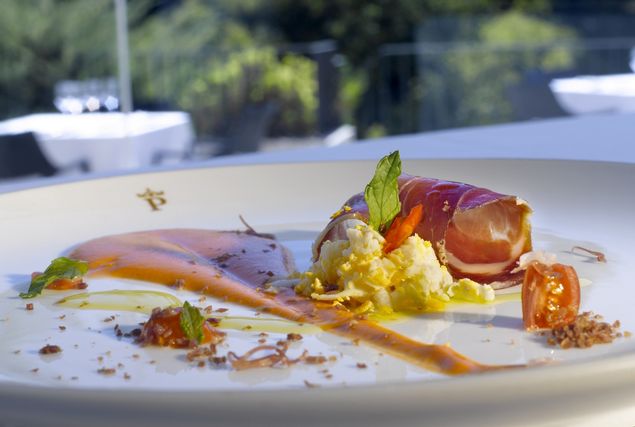 Sample some delicious salmorejo at Parador Córdoba
Ready to discover the beauty of Córdoba's patios? Contact the Parador to book your visit today.