Ski Season is Far From Over!
With the holidays over and 2015 officially rung in, you may have thought that ski season was over... the case is quite the contrary, however, with plenty of opportunities left to hit the slopes over the course of your holiday in Spain.
The country's unique southern geography allows visitors to enjoy exceptional skiing in Sierra Nevada, a handsome mountain range incongruously set in the heart of Andalusia, with temperate locales like Granada and Mojácar -both home to exceptional Paradores' luxury and historic hotels- in the general vicinity. Check out this fantastic ski location to enjoy some New Year's slope-time in exclusive comfort!
More than the Pyrenees
While the Pyrenees are somewhat more famous, Andalusia's Sierra Nevada is one of Spain's best kept secrets in terms of skiing, a favourite amongst locals and those in the know. Straddling the provinces of Granada and Almería, the range is home to continental Spain's highest peak -Mulhacén, which towers out at 3,478 metres- and Europe's most southerly ski resorts.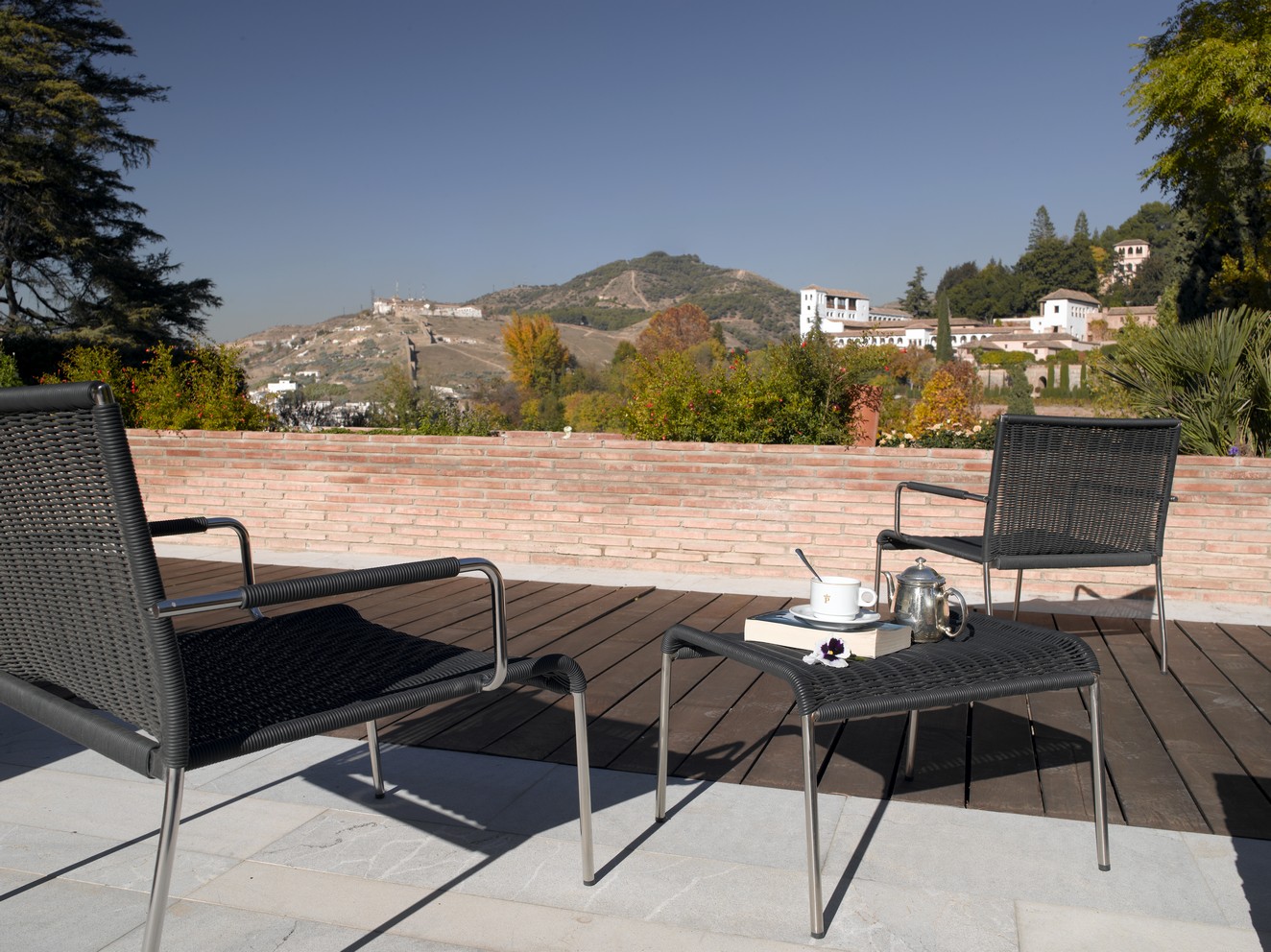 Take a break from the slopes at Parador Granada's terrace
Located just 27 kilometres from Granada, and 120 kilometres from Málaga, the Sierra Nevada Ski Station is a world-class resort that hosted the 1996 Alpine World Ski Championships and will host this year's 2015 Winter Universiade, the global university winter games.
The resort operates between October and May of each year, and is known for offering sunny skiing conditions, ideal for enjoying its 100 kilometres of alpine skiing runs. Best of all, its status as a relatively unknown destination for international skiers means that queues are generally short and its clientele authentically Spanish. At its base, the resort village of Pradollano is home to numerous restaurants and cafés, as well as ski schools and ski equipment rental shops.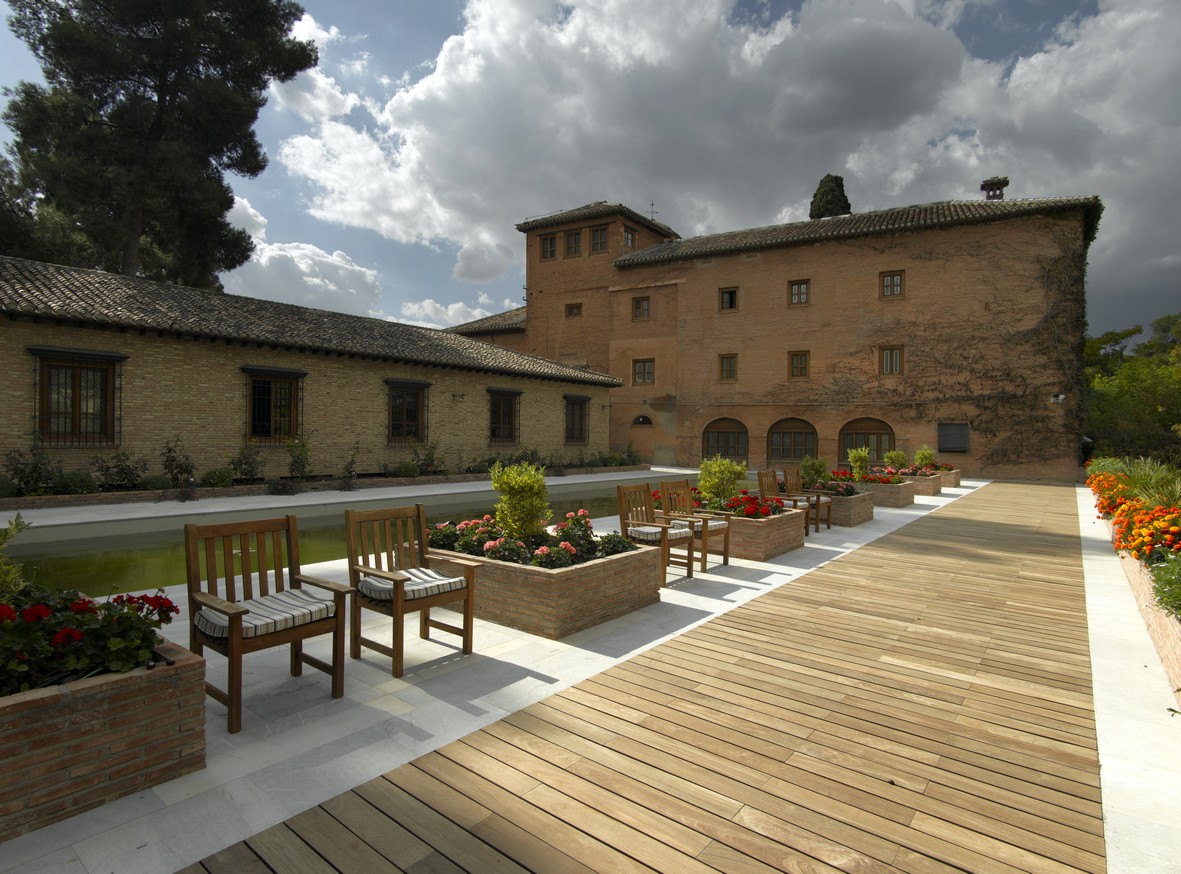 Spend your ski-holiday in the Parador Granada, a truly unique experience
Snow and sun
The wonder of Sierra Nevada is that while its peaks are snowy, nearby cities are warm and sunny. Just a short drive away, Granada is an Arabian Night's dream-come-true, with the grand Alhambra fortress complex towering over the city. Parador Granada, a centuries-old convent within the Alhambra itself, is an ideal location from which to get to know both the city and Sierra Nevada's slopes.
Another option is to lodge at Parador Mojácar, a delightful hotel in the heart of a classic, whitewashed Andalusian village with great access to both Sierra Nevada's mountain range and the pristine beaches of the Mediterranean.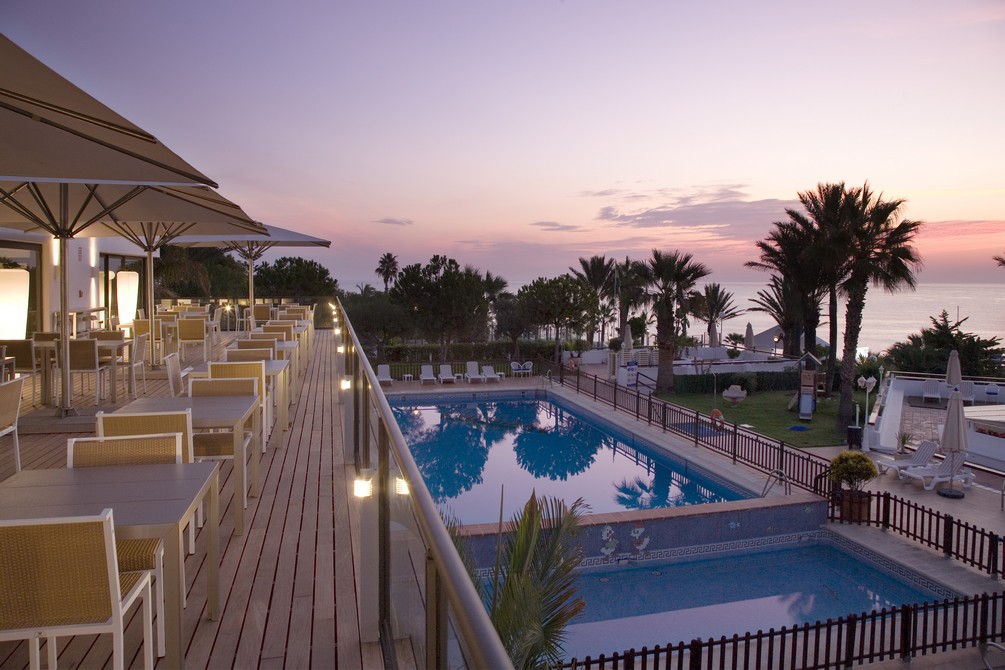 Parador Mojácar allows you to mix both and sun and slope!
Ready for your skiing adventure in the heart of Andalusia? Contact Paradores Granada or Mojácar to book your visit today!