A Pilgrim's Home Away From Home
Many people are interested in walking The Way of Saint James, which is a pilgrimage that takes you through the beautiful Galician countryside.

Right now, there is a special offer at Parador Vilalba for those who are walking The Way of Saint James.

This fantastic special offer includes one night at the beautiful Spanish luxury hotel and a delicious buffet breakfast.

The Parador will also store your bicycles if you happen to be doing The Way by bike. It will also give you complimentary tickets to visit the Parador Museum.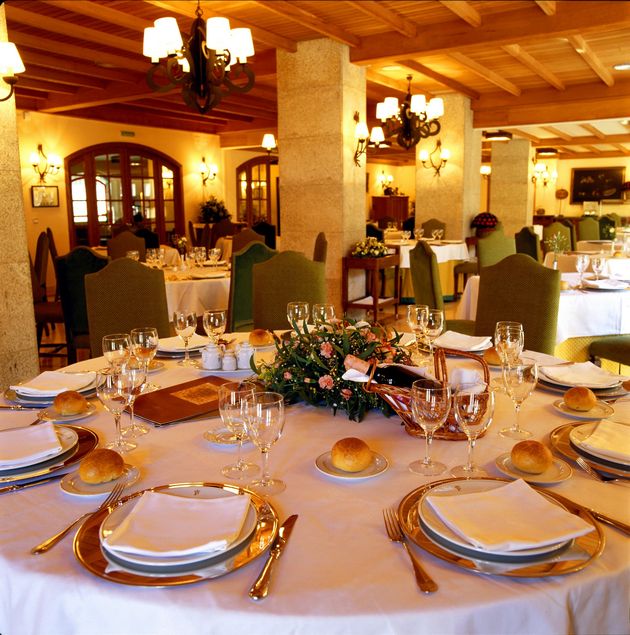 Parador Vilalba
Parador Vilalba

Parador Vilalba is located in a spectacular 15th century medieval tower. This striking tower, which looms over the town, is the central point of the Parador.

There are six rooms located in the tower and the magnificent "Salon de los Andrade." All the rooms boast a medieval atmosphere, where coats of arms and murals take you back in time.

The Parador's restaurant serves international cuisine and of course some of the gastronomic specialities of this part of Galicia.

The more important local dishes you should try are: savoury pork and potato pie, and cooked pork with chopped turnips.

Galicia is famous for its seafood, so you should order the octopus dishes.

The most typical Galician octopus dish consists of slices of boiled octopus with boiled potatoes, olive oil, salt and paprika sprinkled on top.

Pilgrims should also try the Christmas season special capon dish.

There are quite a few places to visit within an hour's car drive from Vilalba. The city of Santiago de Compostela is the final destination for pilgrims following The Way of Saint James.

Its magnificent Cathedral contains the tomb of the apostle Saint James, after whom The Way is named. On any given day, the city is brimming with pilgrims, who are tired but content to have completed such an amazing journey.

Many guests also drive out to the nearby fishing harbours of Foz, Ribadeo, Burela Mino and Vivero.

The Way of Saint James

This fantastic pilgrimage, called the Camino de Santiago in Spanish, can be done walking, on horseback, or by bike.

There are some different paths pilgrims take, but the most popular one starts in the village of Roncesvalles in the south of France and takes one month to walk. You will see beautiful scenery and try delicious culinary specialities from the different regions you will visit.

What dish are you going to sample first?