King for a night: A unique stay at Parador Olite
Luxury hotel chain Paradores offers guests a selection of unique rooms at its hotels. These superior rooms and suites are the best ones due to their views, décor, history and uniqueness.
In Parador Olite in the northern province and autonomous region of Navarre in Spain, you can feel like a king for a night in its exclusive and medieval "King Charles III" room.
Parador Olite
Parador Olite occupies part of a majestic palace-castle in the historic village of Olite, only five km from Tafalla in Navarre. This National Monument dates back to the 13th and 14th centuries when it was built as a castle. In the 15th century it was extended by the French-born King Charles III, "the Noble", into the Spanish Palace of the Kings of Navarre. It was an original style for that time, inspired by the palaces of the Loire in France and the Alcázar fortress in Segovia. A German visitor to the royal palace in the 15th century wrote "... I am sure that no other king has such a beautiful palace or castle with more golden rooms ..."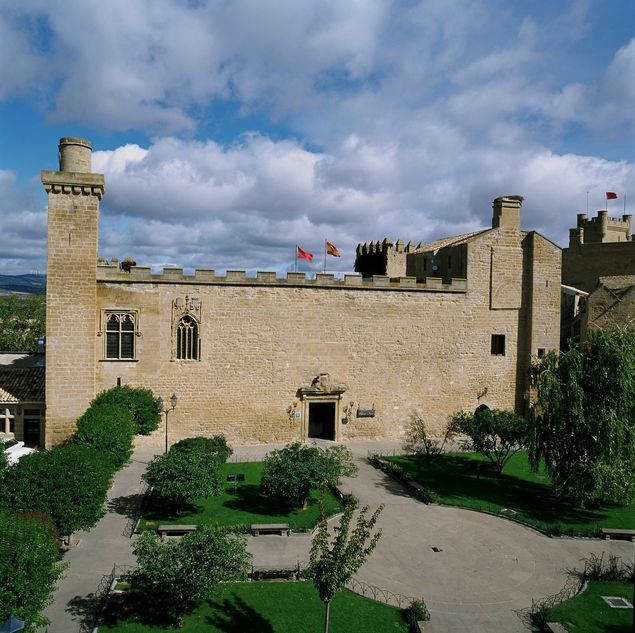 Parador Olite
Today, the communal areas and some of the bedrooms are within the stone walls of the palace-castle, which preserves its medieval atmosphere. On the façade of the building, as well as on the inside, there are many typical Gothic features that remind us of its past, such as pretty stained glass windows and archways. The remaining rooms are housed in an annex building.
Unique room - "King Charles III, The Noble"
Room 106, on the second floor of the hotel, is named after King Charles III, "The Noble", one of the many Navarran monarchs who lived at the Royal Palace of Olite throughout the years and the one who had it rebuilt into the palace-castle that remains today. Amongst the many rooms of the palace that are still preserved, Carlos III el Noble is one of the most interesting.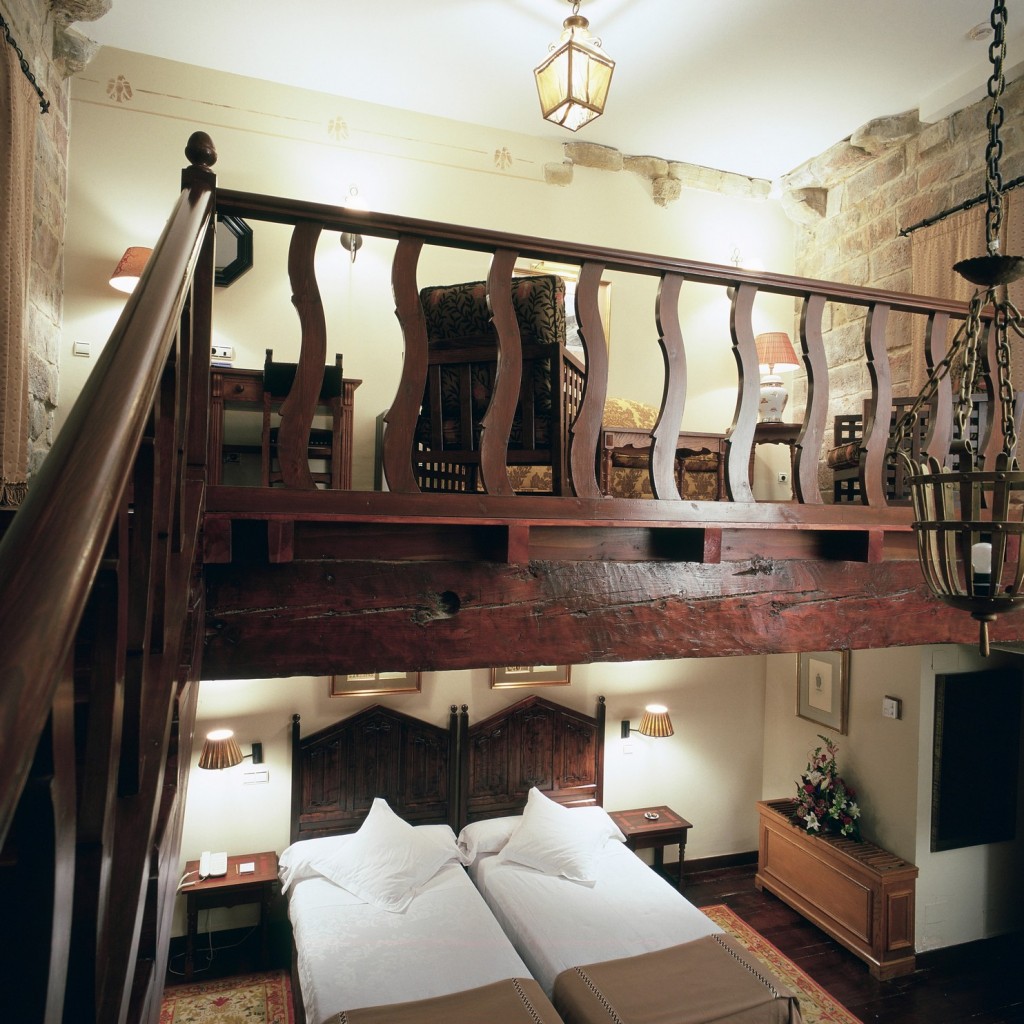 From its large window set in the masonry wall there are lovely views of the enormous Monastery of San Francisco and the Sierra de Ujué. Its medieval feel is completed by the two four poster beds and the original granite stone and clay brick chimney.
In the medieval luxury of this unique room you will feel like a real king! You can also stay in the room dedicated to Lady Leonor de Trastámana, his wife.