Impressive waterfalls near Paradores
Who doesn't feel amazed by the beauty of a waterfall? In Spain, we cannot say we have something as awesome as the Niagara Falls, but we still have some really nice waterfalls that deserve to be visited if you have the chance. Near our Parador de Argómaniz as well as next to our Parador de La Palma, there are two beautiful waterfalls you cannot miss. Do you want to know which ones we are talking about?
This Natural Park in Álava is a protected natural site and it is considered an area of natural importance. The extension of it reaches the 20,000 hectares and its highest altitude point is found at the Mount Gorbea, with 1481 metres of height. The Gorbea Natural Park is a rocky space composed by a mixture of limestone areas, oaks forests and a wide variety of fauna.
With more than 100 metres of height, we find the outstanding Gujuli Waterfall. This waterfall belongs to the Oiardo River. It is one of the most famous spots of the Gorbea Natural Park as well as one of the most impressive ones. You should visit this waterfall during spring or autumn seasons, when the stream of the waterfall is stronger and it enhances more the beauty of this natural treasure.
The Gorbea Natural Park is located around 30 kilometres far from our Parador de Argómaniz, a noble stone palace with Renaissance ornaments you will like so much. You can reach it through N-240 road or AP-68 highway. It's fast and easy!
Book now at the Parador de Argómaniz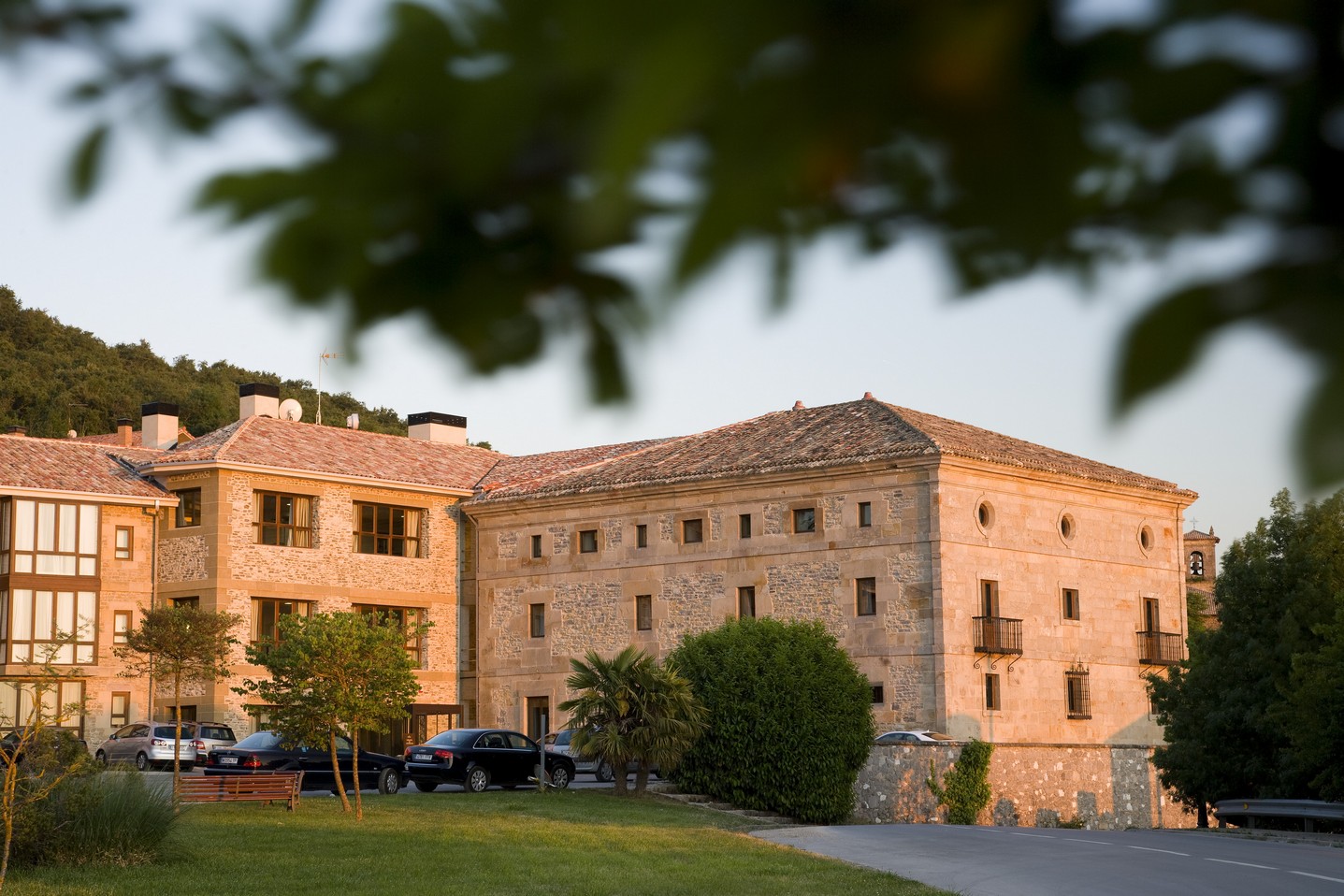 Parador de Argómaniz
Caldera de Taburiente Natural Park
Let's completely change the location for the next beautiful waterfall. Let's go to the island of La Palma, in the Canary Islands! The whole island is a Biosphere Reserve, which is why we can find several worthy natural sites. One example of it is the Caldera de Taburiente Natural Park, a place that has been designed by the wind, the water erosion and the volcanic activity. It is a key spot if you are looking for a beautiful and fun time in nature.
Here we find one of the most picturesque waterfalls of all: it is known as the Colourful Waterfall. Why? Of course, because of its main characteristic: the colours that preside over it. It is not a really big waterfall but it is so beautiful. It is like looking at an art painting with greens, yellows and reds. It is, in fact, the artistic piece of the Natural Park.
Don't you want to get lost in the sounds and colours of this magical natural site in the beautiful island of La Palma? Yes, you do! Our Parador de La Palma, a typical Canary Island construction, is located less than 20 kilometres far from the Natural Park. What else do you need to enjoy it as much as possible?
Book now at the Parador de La Palma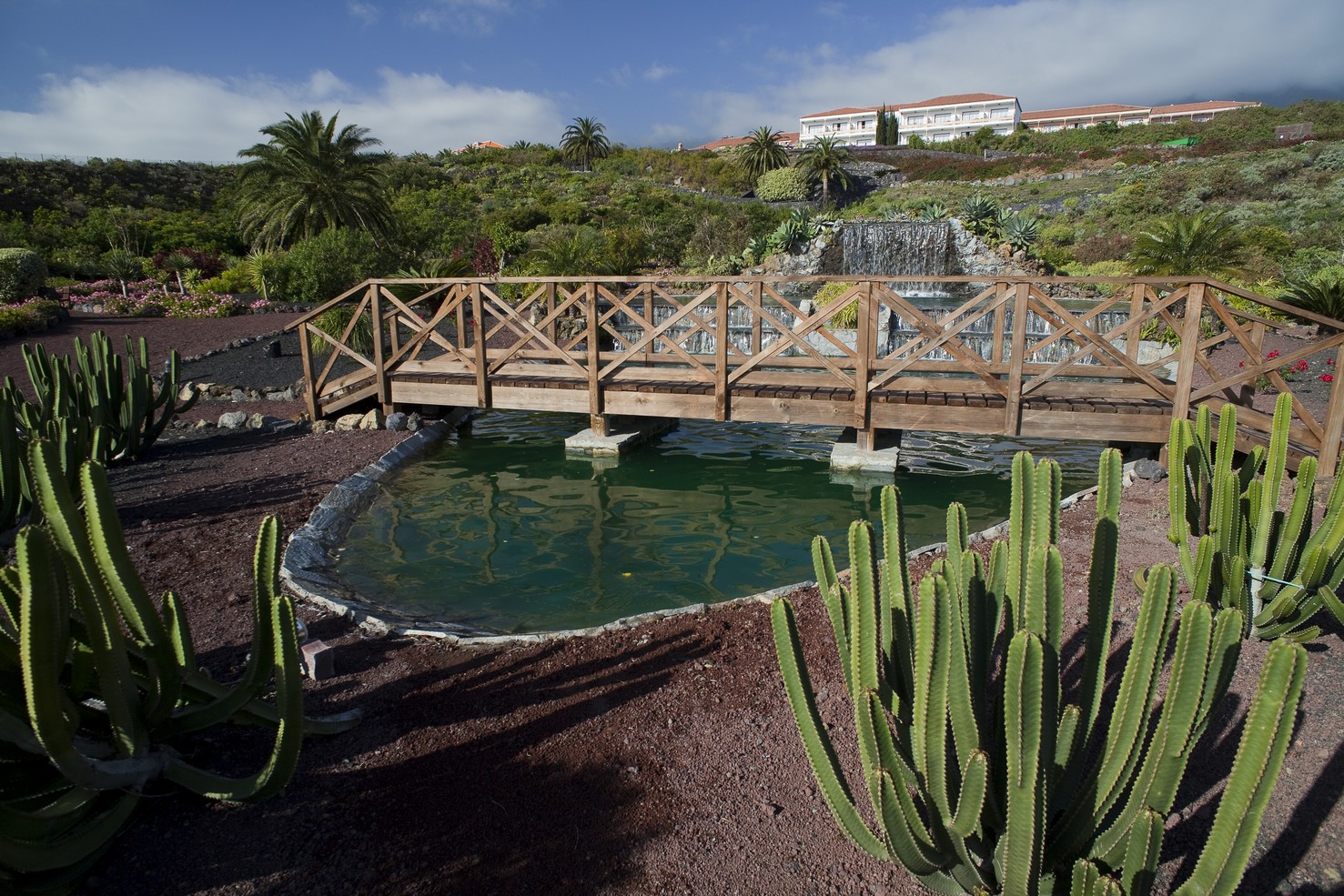 Parador de La Palma
Discover the beauty of nature with Paradores!