History and Luxury Collide at Spain's Parador Salamanca
Salamanca is one of Spain's most beloved cities for good reason. Its main plaza is regarded as one of the most beautiful in the country. Narrow, winding streets and centuries-old architecture recall a long history as a cultural centre of Spain. Roast suckling pig, artisan cheeses and locally cured Spanish ham are always on the menu.
It's no wonder that luxury hotel Parador Salamanca is one of Paradores' most popular locations! Throughout the latter part of the year, Paradores offers a special package for only €85 per night so you can discover this ancient Spanish city for yourself.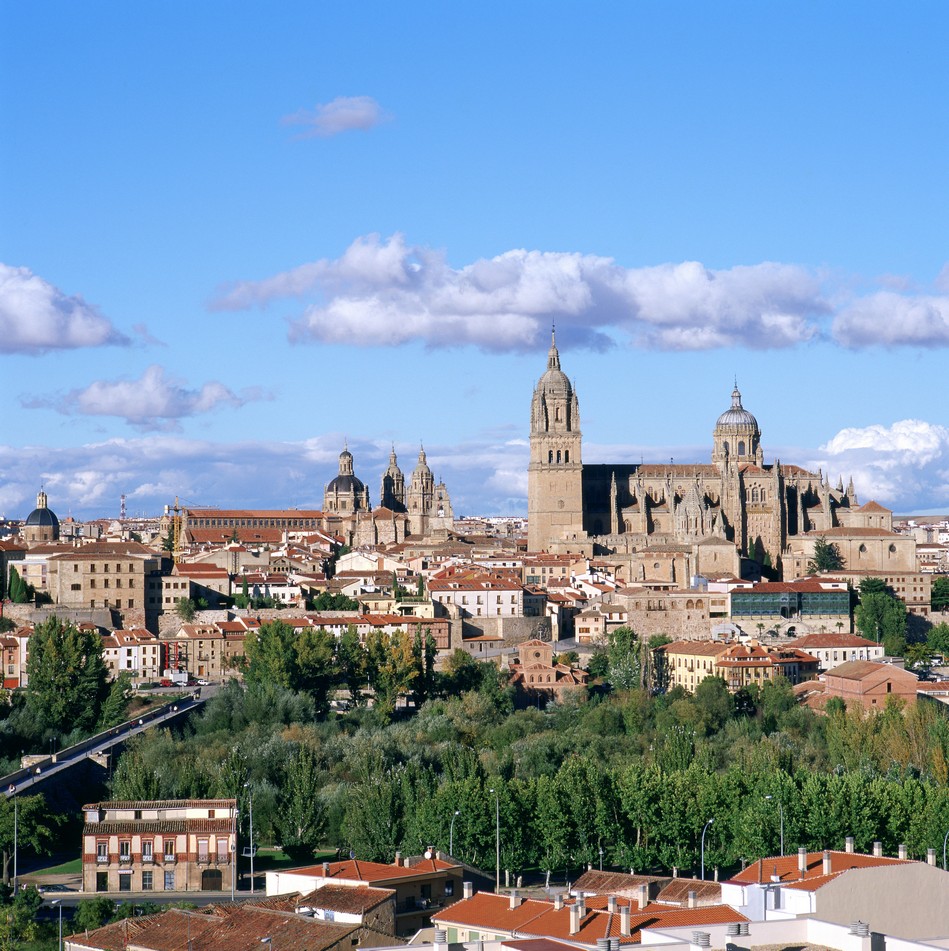 A view of the city from Parador Salamanca
An exceptional city
With Parador Salamanca's "Discover Salamanca" package, you won't miss out on anything that this city has to offer.
Check in at the Parador, with its stunning views of the old quarter from its location on a hill along the river Tormes. In the distance, the tolling bells of the Old Cathedral, a towering building that features an eclectic mix of Romanesque and Gothic styles, are soon joined by those of the countless smaller churches located throughout the city.
Take a stroll on the riverbank before heading back to the Parador for dinner in the restaurant, where you can enjoy many classic Spanish dishes. Make sure that you end your meal with traditional sweets like bollo maimón, a type of local sponge cake. Afterwards, get a good night's rest in your cosy room: you'll be exploring the city in full tomorrow!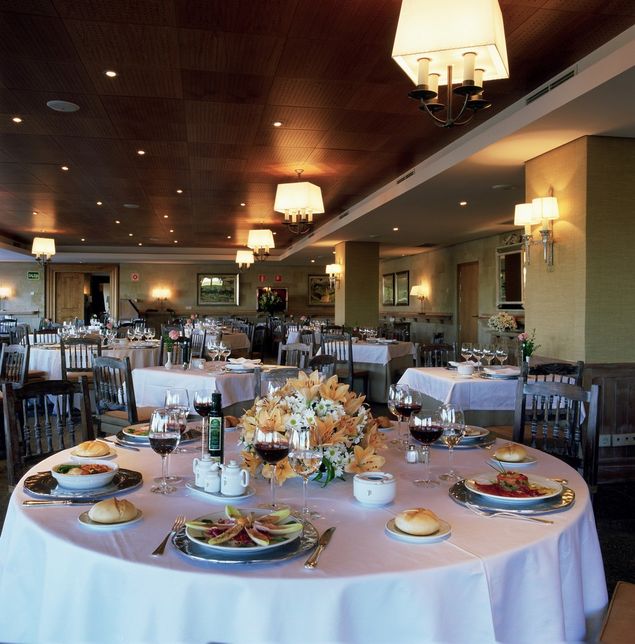 Dining at Parador Salamanca
Iconic locations
The following morning, prepare for the day with a visit to the Parador's breakfast buffet. Take in a bit of Spanish sunshine by the pool, and after lunch, strap on your shoes: it's time for a guided tour of the city!
A stroll across the river takes you into the city's old quarter, where you'll start off in the Plaza Mayor, Salamanca's world-famous city square built between 1729 and 1756. An iconic example of Baroque architecture, this national monument has served as a gathering place for residents for more than three hundred years.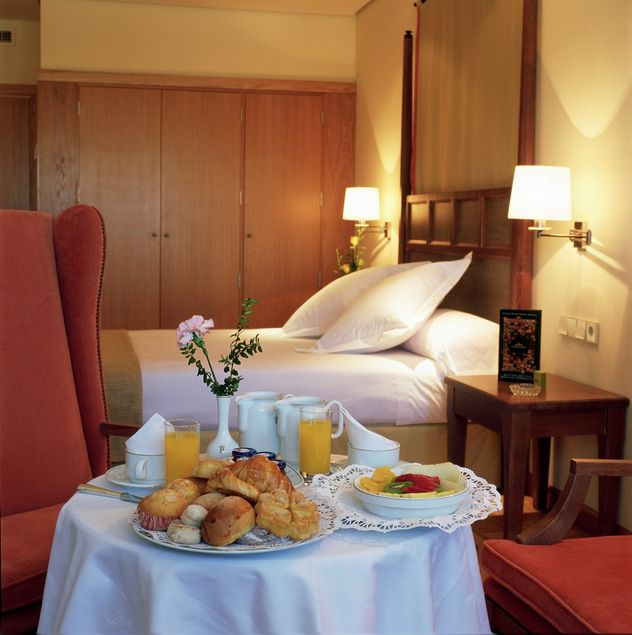 A cosy room at Parador Salamanca
Later, follow your guide to the Casa de Las Conchas (House of Shells), a grand 15th-century home decorated with more than 300 shells. A short distance away, you'll find the University of Salamanca. Founded in 1254, it's Spain's oldest university.
You'll also stop at Casa Lis,a modernist mansion that is today home to the city's Art Nouveau and Art Deco Museum. Top off your day with a refreshing glass of beer or Spanish wine while sitting in one of the city's many outdoor terraces.
Interested in discovering Salamanca for yourself? Contact Parador Salamanca today!